via YouTube
Congratulations to the August Cover Model Search Editors' Choice video winner, Reina Stamm of Master Ballet Academy! Catch her solo, Spring's Awakening, choreographed by Harrison Stevenson, below, and enter the Cover Model Search here!
Keep reading...
Show less
Taylor Brandt (courtesy Brandt)
Kenedy Kallas is the complete package. Drool-worthy feet? Check. Effortless extension? Check. Work ethic and humility? Check and check. Naturally, the 15-year-old dancer's list of career accomplishments is sparkling. In 2015 alone, Kallas was 1st runner-up in the Teen Female division at The Dance Awards in NYC, and performed at the "Stars of Today Meet the Stars of Tomorrow" gala at the Youth America Grand Prix.
Keep reading...
Show less
Photo by Mike Castillo/Studio West Elite, courtesy the Gelfer-Mundls
Thirteen-year-old Aviva Gelfer-Mundl has it all: picture-perfect lines, polished pointe work and a delicate port de bras that conveys maturity beyond her years. So it's no surprise she was the 2014 Youth America Grand Prix junior gold medalist. What is a surprise is the fact that Aviva has only been dancing for three years. Before that, she was busy being a two-time national champion in rhythmic gymnastics. In 2012, just seven months after making the switch to ballet, Aviva placed in the Top 12 at YAGP Regionals in L.A., and the following year, she took home the Hope Award at YAGP in San Diego. This fall, after spending the summer on scholarship at the San Francisco Ballet School, Aviva moved from her hometown in Tustin, CA, to Toronto to continue her training at Canada's prestigious National Ballet School.
"People say I become a different person onstage. The moment I make my
entrance from the wings, I feel like I'm in a new magical world. I'm home."
Fast Facts
Birthday: April 13, 2001
Favorite Dancer: Lucia Lacarra of Bavarian State Ballet
Favorite barre exercise: "I love fondu combinations, especially when there are a lot of balances."
Favorite food: apples and cinnamon
Dream dance role: The lead in Giselle. "I even named my cat after her!"
Nondance hobby: "I like to listen to classical music."
The best advice she's ever received: "Never hold back, because you might not get a second chance."
It seems like these days, if you wanted to spend all of your free time watching dance on TV, you probably could—not that we recommend it (everything in moderation, right?). But think about it: Just this spring/summer, we've welcomed Teen Vogue's "Strictly Ballet," Hulu's "The Next Step" and Ovation's "Young Marvels" to the dance TV family. Not to mention, we've blocked off our Wednesday evenings for a glorious two-hour feast of "So You Think You Can Dance."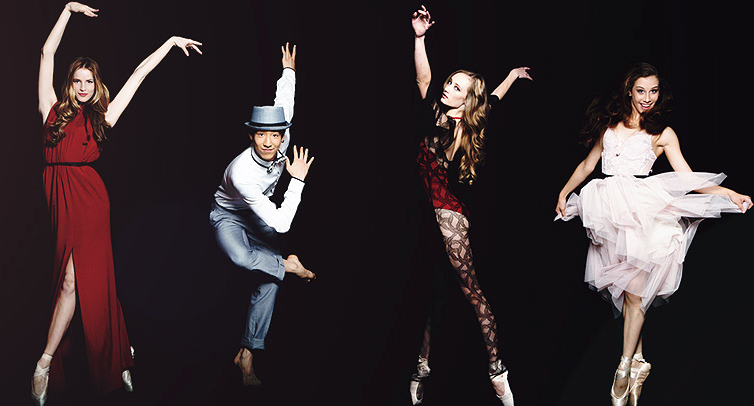 (L to R) Madison, Lex, Sage and Andrea (photo via danceon.com)
Whelp, "SYT" executive producer Nigel Lythoe knows a thing or two about fans of dance TV—namely, they just can't get enough of it. That's why he's introducing two new web series this year, starting with "Dance School Diaries." This docu-series will follow four young ballet dancers—Andrea, Lex, Sage and Madison—as they prepare to compete in the prestigious Youth America Grand Prix. We're not quite sure what to expect. Will the promised drama be juicy or over-the-top? Will it be reality TV or "reality" TV? Normally, I'd say we'll just have to wait and see, but this time we don't have to wait—the series premieres today! There will be 14 episodes in total, airing on YouTube each Friday until mid-September.
Check out the trailer below, then make your way over to YouTube to watch the first episode. And let us know what you think in the comments!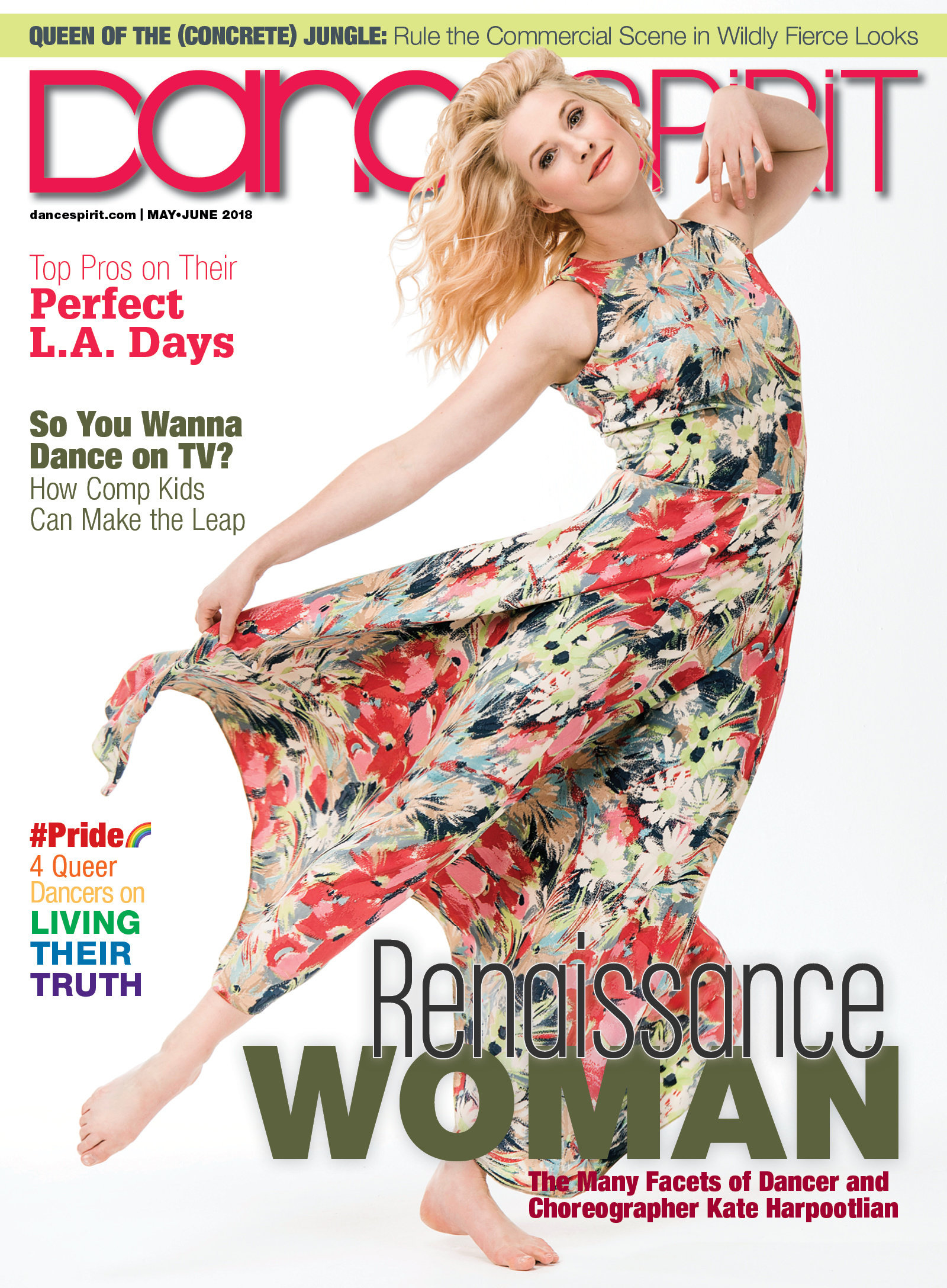 Get Dance Spirit in your inbox