Mar. 23, 2017 05:37AM EST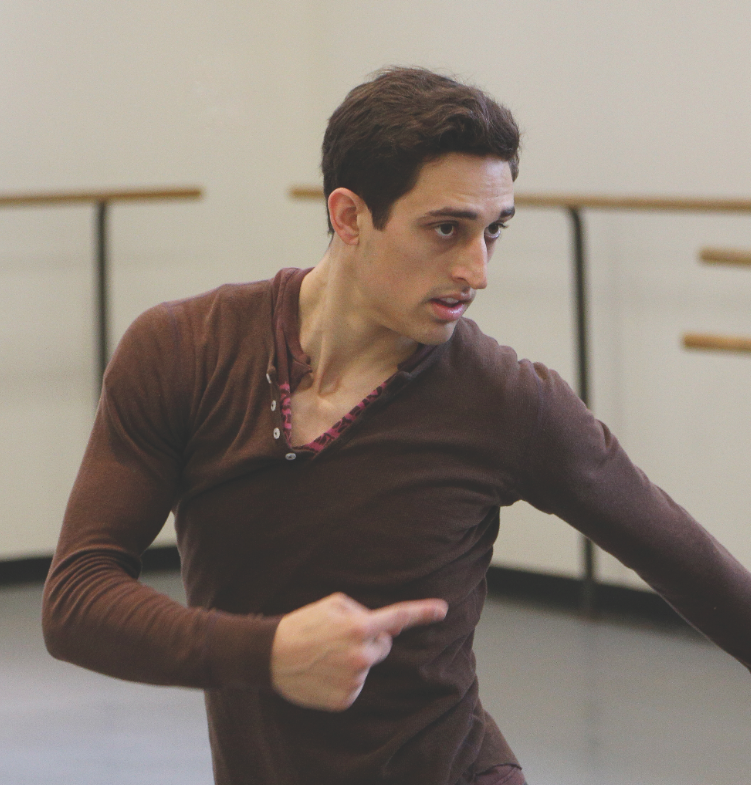 If you've already gotten your hands on DS's October issue (and if you haven't, click here!), you've seen our "Choreographer's Collage" with Justin Peck. The 25-year-old is pretty busy these days: Not only is he one of the ballet world's most talked about up-and-coming choreographers, he's also a corps dancer with New York City Ballet.
As Peck's collage reveals, his ballets are inspired by anything from the George Balanchine classics he's danced to restaurant meals. Sounds fascinating, right? Which is why I kind of can't wait to see his new work for NYCB, Year of the Rabbit, when it premieres this Friday. The piece is set to music by indie star Sufjan Stevens, who worked with Peck and conductor Michael Atkinson to translate what was originally a lot of beepy electronica into a score for a string orchestra. (Check out the three of them talking about the process in this recording of their Guggenheim "Works & Process" presentation—it's pretty nifty!)
Can't make it to NYC for the premiere? Well, here's a little taste of Year of the Rabbit: a promo video featuring NYCB dancers Janie Taylor and Craig Hall doing some beautiful things on the beach. Enjoy!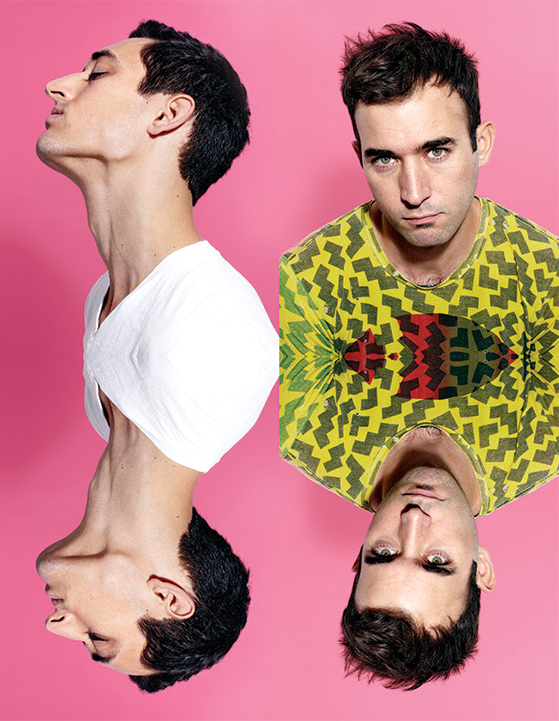 Justin Peck (left) and Sufjan Stevens (photo by Peter Hapak, via New York Magazine)
Big things are happening for New York City Ballet soloist and choreographer Justin Peck.
This month, Ballet 422—the documentary following Peck's creative process for Paz de la Jolla—is competing at the Tribeca Film Festival (click here for show times and tickets).
And next month, Peck's newest ballet, Everywhere We Go, is set to premiere. This is Peck's sixth work for NYCB and his second collaboration with popular Indie singer/songwriter Sufjan Stevens. Their first collaboration, Year of the Rabbit (2012), was a huge hit, so naturally, we're pretty psyched to see what these two eccentric artists have in store.
Lucky for us, Jody Lee Lipes (the director responsible for Ballet 422) released a sneak peek of the ballet this weekend, featuring NYCB principals Tiler Peck, Teresa Reichlen and Amar Ramasar. Check it out!
Everywhere We Go premieres May 8 at Lincoln Center's Koch Theater. Click here for tickets.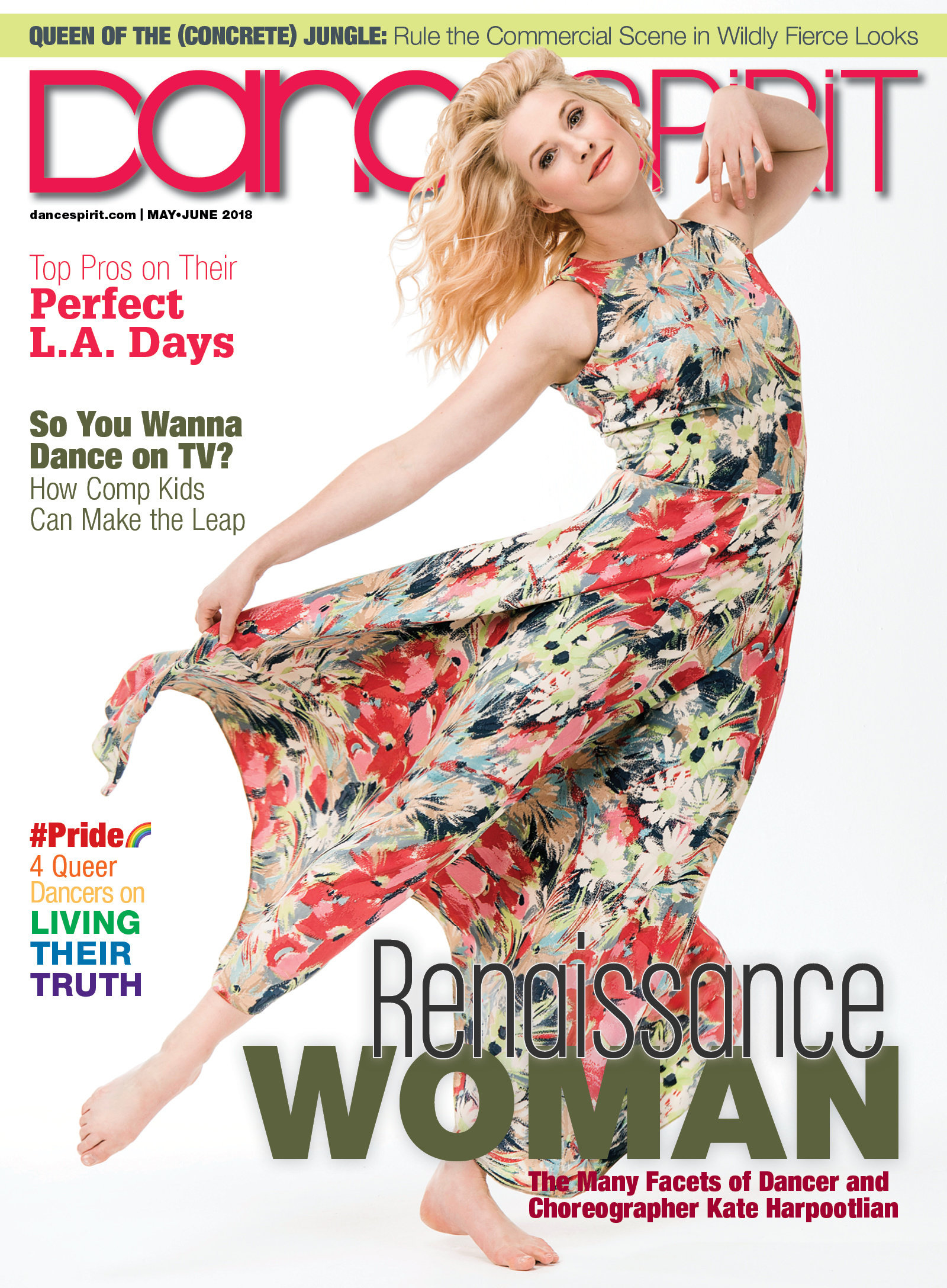 Get Dance Spirit in your inbox