Artyon Celestine and Paige Glenn showing their lift skills (photo by Kristin Glenn, courtesy Glenn)
Yes, they're quite possibly the cutest dance duo since, well, ever. But put Paige Glenn and Artyon Celestine onstage, and it's immediately clear they mean business. That was apparent to millions across the country last summer, when Artyon and Paige's unbelievable extensions, fearless turning, and infectious energy propelled them to the quarterfinals of "America's Got Talent." They've also appeared (together or individually) on "Little Big Shots," "Lip Sync Battle Shorties," "The Ellen DeGeneres Show," and "Access Hollywood Live"—not to mention the competition titles they've won as a pair.
"Simon Cowell came backstage during 'AGT' and told us, 'Go out there and do your best. They're going to like you.' "—Artyon
Keep reading...
Show less
Winning New York City Dance Alliance's National Outstanding Dancer title is a dream come true for any dancer. But winning twice before turning 13? That's just how Madison Brown rolls. With buoyant leaps, jaw-dropping balances, and effortless extensions, the reigning National Junior Female Outstanding Dancer (and 2015 winner in the Mini division) is turning heads in the ballet world, too. Chosen as a National Training Scholar two years in a row based on her dancing at the American Ballet Theatre 2016 and 2017 summer intensives, Madison is aiming to make her second appearance at the Youth America Grand Prix finals in NYC this month.
I'm always up for a ballet class. I could do ballet every day for the rest of my life. I also like contemporary because it's a good way for me to unwind and do something very different. -Madison Brown
Keep reading...
Show less
Eva Igo on "World of Dance" (Photo by Trae Patton, courtesy NBC)
This time last year, Eva Igo was already a comp-world star, having won national titles for a good three years running. But it wasn't until "World of Dance" producers asked her to audition for the show that Eva became a household name—not to mention champion of the Junior Division, thanks to her breathtakingly precise, gorgeously musical performances. Eva wrapped the "WOD" live tour last November and is now hoping to rack up more TV experience. "J.Lo told me in a mentoring session to just break down my wall and emote through the movement," Eva says. "Learning from her and Derek Hough inspired me to get back on camera, but also behind the scenes: I'd like to produce or supervise choreography in the future."
Everything happens for a reason. Always work your hardest and put your trust in that.
-Eva Igo
Keep reading...
Show less
Just chatting with Carter Williams, you'd never guess he's comp-world royalty. He talks about his favorite dance movie (Chicago), his dream company (Shaping Sound), and his dance crush (Jenna Johnson—"She's so beautiful and awesome") with the enthusiasm and humility of someone who hasn't won Best Dancer at The Dance Awards, appeared on J.Lo's "World of Dance," and performed at DancerPalooza as part of the Beat Squad three years running. Last December, he brought his precise fluidity and can't-look-away stage presence to the 2017 World Dance Council Amateur League World Championships in Paris, France.
Keep reading...
Show less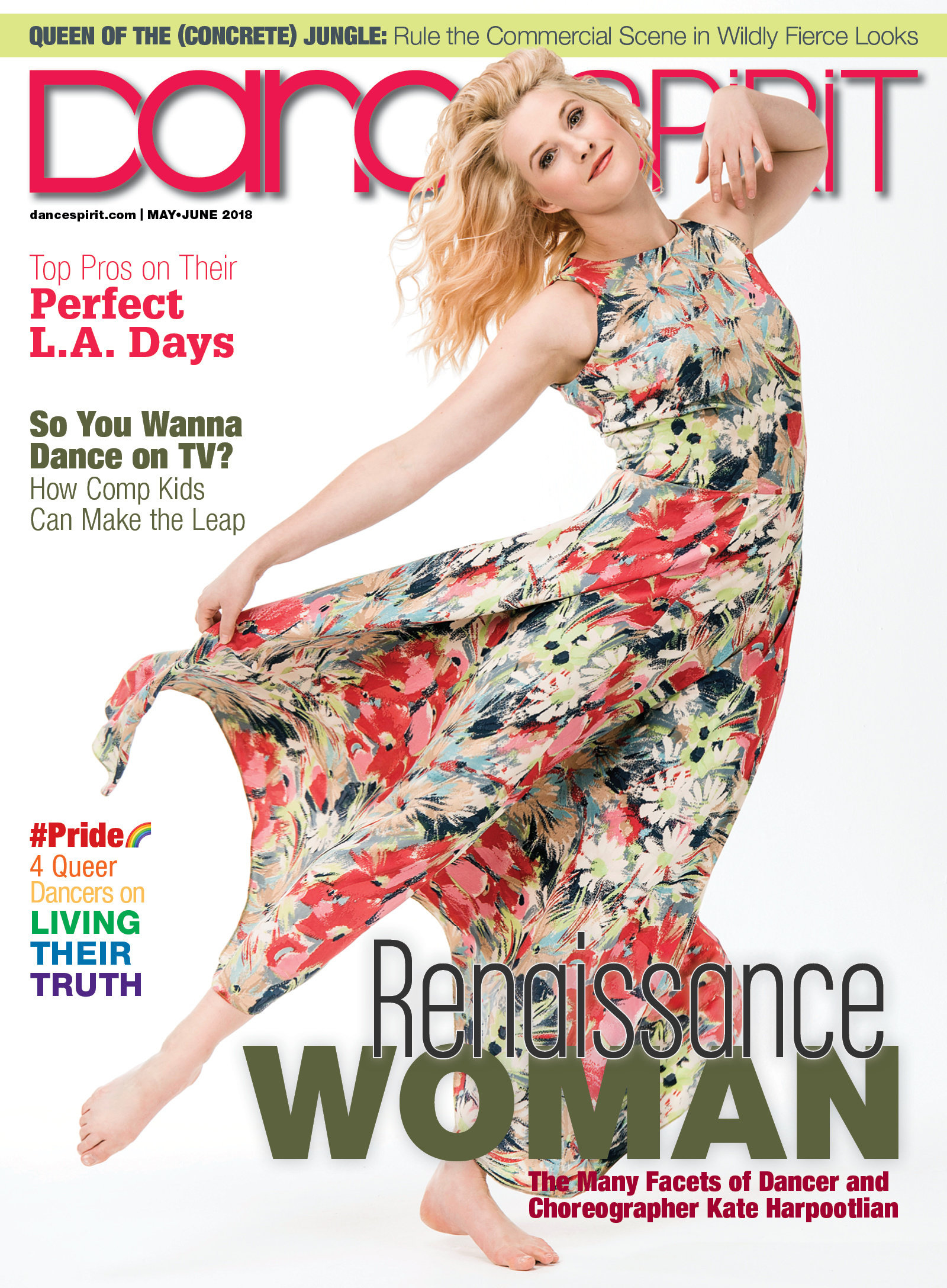 Get Dance Spirit in your inbox