Chehon Wespi-Tschopp, courtesy Elizabeth Gay
Avery Gay's chameleonlike abilities have earned her comp-world celebrity. In a testament to her versatility, she won the 2015 Hope Award—a prize reserved for the best classical and contemporary dancer in the pre-competitive age bracket—at the Youth America Grand Prix Las Vegas semifinals. Then she won it again at the 2016 Austin, TX semifinals.
Keep reading...
Show less
It seems like these days, if you wanted to spend all of your free time watching dance on TV, you probably could—not that we recommend it (everything in moderation, right?). But think about it: Just this spring/summer, we've welcomed Teen Vogue's "Strictly Ballet," Hulu's "The Next Step" and Ovation's "Young Marvels" to the dance TV family. Not to mention, we've blocked off our Wednesday evenings for a glorious two-hour feast of "So You Think You Can Dance."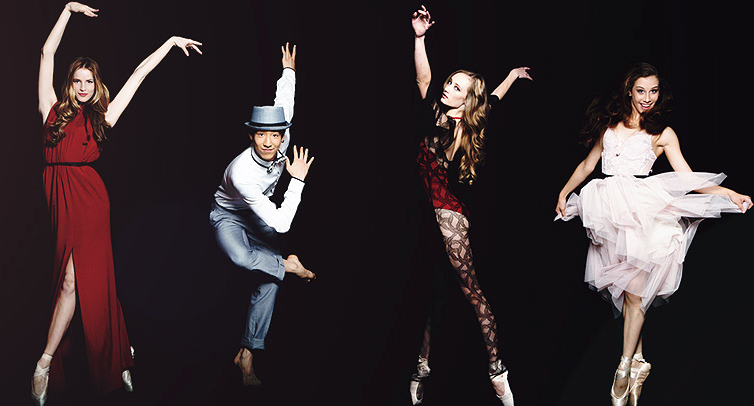 (L to R) Madison, Lex, Sage and Andrea (photo via danceon.com)
Whelp, "SYT" executive producer Nigel Lythoe knows a thing or two about fans of dance TV—namely, they just can't get enough of it. That's why he's introducing two new web series this year, starting with "Dance School Diaries." This docu-series will follow four young ballet dancers—Andrea, Lex, Sage and Madison—as they prepare to compete in the prestigious Youth America Grand Prix. We're not quite sure what to expect. Will the promised drama be juicy or over-the-top? Will it be reality TV or "reality" TV? Normally, I'd say we'll just have to wait and see, but this time we don't have to wait—the series premieres today! There will be 14 episodes in total, airing on YouTube each Friday until mid-September.
Check out the trailer below, then make your way over to YouTube to watch the first episode. And let us know what you think in the comments!
Happy Friday, ladies and gents! Does it feel like this has been an especially long week? It does, right? I have this theory that the colder it is, the slower time passes.
Anyway, here's a little something to reward you for making it through: a #FouetteFriday video!
Our friends over at TenduTV recently posted this INSANE clip of San Francisco Ballet principal Maria Kochetkova flying through the 32 fouettés at the end of the Don Quixote Act III pas de deux. (It's from the Youth America Grand Prix film Ballet's Greatest Hits, which is fantastic—go get it.)
Here's the thing about Masha: She's not just tossing these guys off. Her form is pristine. Look at that placement! It's perfect, turn after turn. Naturally, she sprinkles the series with doubles—complete with fan action—and caps the whole thing off by repeatedly changing her spot, like the total boss she is. Basically, our fouetté dreams are her fouetté reality:
*bows down*
Have a happy, dance-y weekend!
Every dancer dreams of the day she'll get her first tutu. Her first real tutu, that is. Not a puffball of pink tulle designed for pre-ballet class—though, hey, when you're 5, those are pretty great, too—but a big, glorious platter skirt with a corseted bodice. Ballerinas wear many tiaras over the course of their careers, but putting on that first tutu is the true crowning moment of a young dancer's life.
And the people who create tutus are seriously accomplished artists. Recently, L.A. Weekly introduced us to California-based seamstress Sara Bacon, who makes many budding ballerinas' tutu dreams into beautiful realities.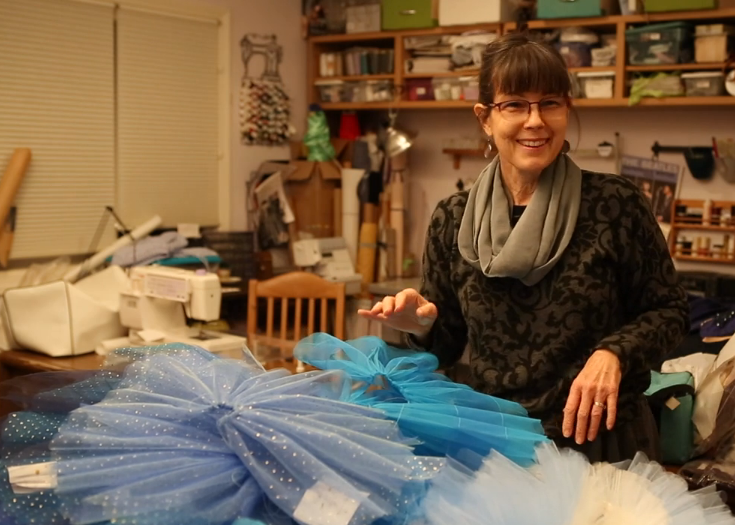 Sara in her workshop with a tutu-in-the-making (still from L.A. Weekly video)
Yes, you probably already know that constructing a tutu is a long, labor-intensive, complicated process. But L.A. Weekly's story and video about Bacon hammers home just how much love goes into each costume. She only has time to sew handful each season—this year, she's working on five—which means that they basically become her babies. "And just like children, I love them all equally," she says in the video. Aww!
Bacon makes a lot of tutus for Youth America Grand Prix competitors, and the video follows the creation of one YAGP hopeful's colorful costume for her Le Corsaire Odalisque variation. We see time lapse footage of the patternmaking, the layers upon layers of ruffles being stitched together, the fittings, and finally the dancer rehearsing in the finished product. It's fascinating.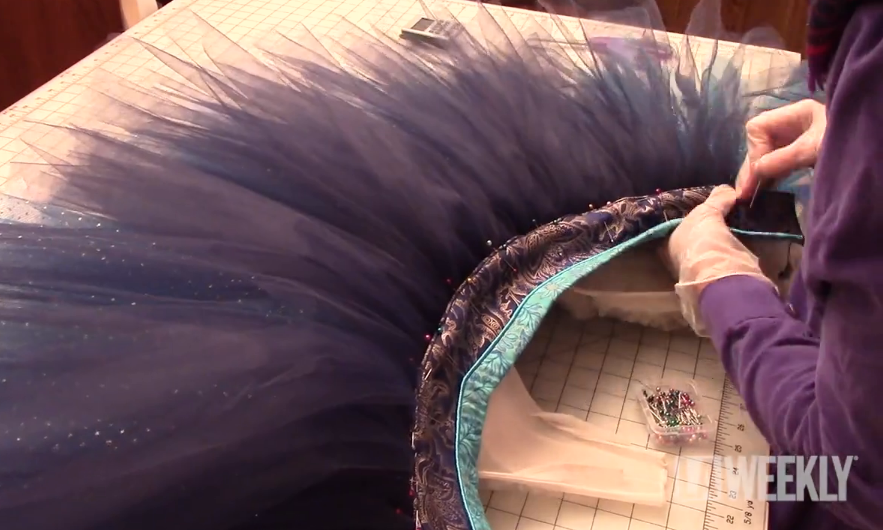 Prettyyyyyyyy (still from L.A. Weekly video)
Take a look—and check out the accompanying story here.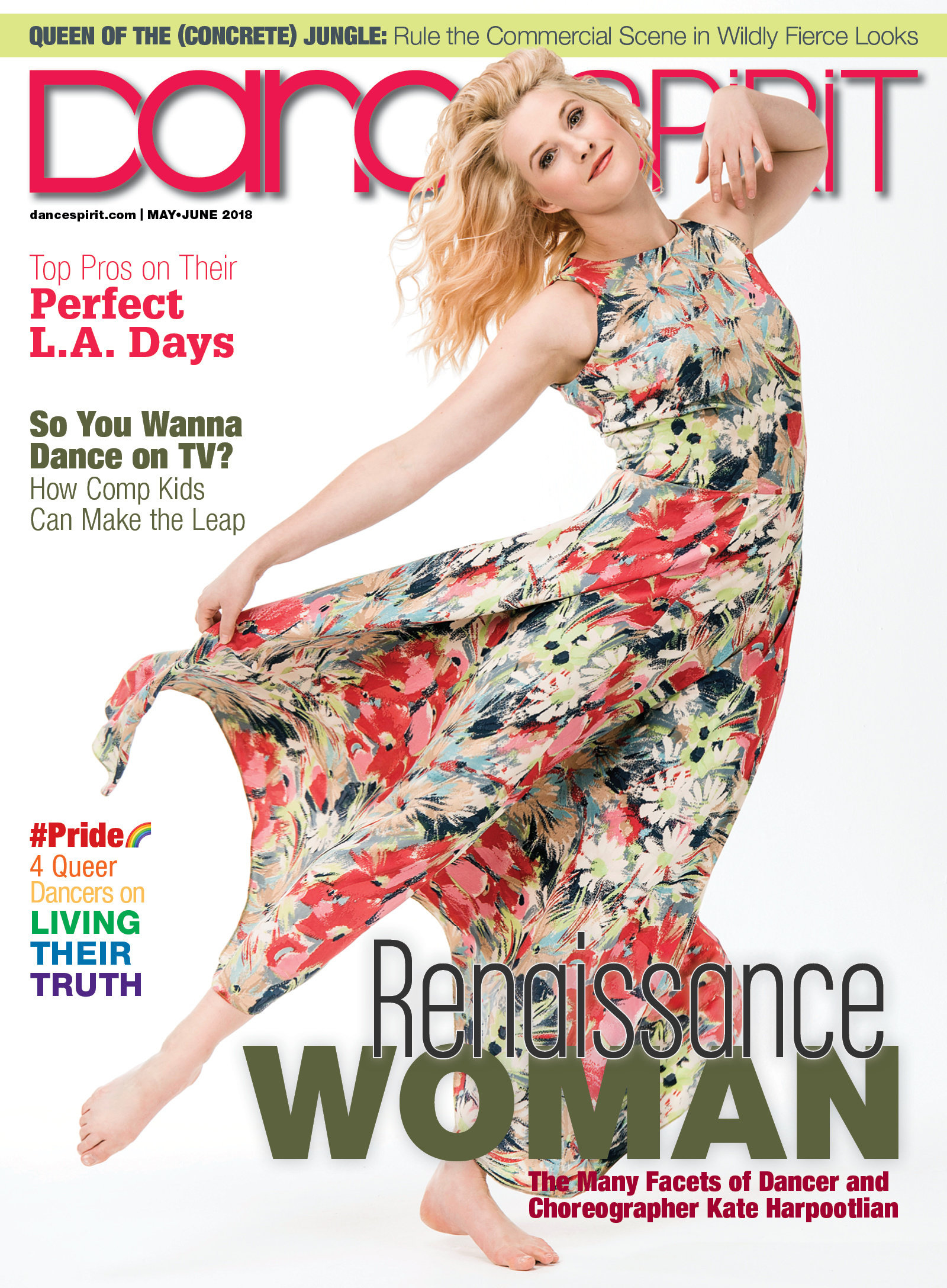 Get Dance Spirit in your inbox