San Francisco Ballet principal Yuan Yuan Tan and her Barbie lookalike (via Mattel)
Barbie is pretty woke these days.
Not only did Mattel introduce a Misty Copeland Barbie doll last year, but now the company is Barbie-ifying another inspiring ballerina: San Francisco Ballet's Yuan Yuan Tan, the first Chinese dancer to reach principal status in a major Western ballet company.
Tan's doll is part of Mattel's 2018 Role Models collection, whose release coincides with International Women's Day. The series of "shero" dolls also includes Olympic snowboarding champ Chloe Kim, conservationist Bindi Irwin, and Wonder Woman director Patty Jenkins.
Keep reading...
Show less
Mar. 23, 2017 07:56AM EST
Last night, a verrrry impressive group of dance-world celebrities gathered at NYC's Ailey Citigroup Theater for the Dance Magazine Awards, honoring Patricia Wilde, Mats Ek, Yuan Yuan Tan, Philip Glass and Martha Clarke. The DM Awards are always pretty extraordinary, and this year was no exception. Here are our top five highlights from the star-studded night.
5) Patricia Wilde's acceptance speech. Wilde, a longtime New York City Ballet dancer and former artistic director of Pittsburgh Ballet Theatre, told the kinds of stories that make our ballet-nerd hearts incredibly happy—like that time Salvador Dali made her a very unusual headpiece (whoa!), and that time George Balanchine mentioned a new section of choreography she had yet to learn 30 minutes before she went onstage (eek!). It was a fabulous lesson in ballet history, as lived by one of the greats.
4) Mats Ek's tribute video. Two words: Sylvie Guillem. The selection of clips featured a fantastic group of women—including Ek's wife, Ana Laguna— performing the choreographer's tender, funny works. But it was Guillem, that crazy queen of the ballerinas, who made the most lasting impression—especially in an excerpt from Ek's Smoke. Here's a longer clip of Gullem in the piece:
3) Yuan Yuan Tan in After the Rain. Two of the most memorable works featured last night were set to the same piece of music, Arvo Pärt's Spiegel im Speigel—not a coincidence, really, given how beautiful and dreamy and all-around amazing it is. One of our favorite dance videos of all time is Tan and fellow San Francisco Ballet principal Damian Smith performing After the Rain, Christopher Wheeldon's perfect take on the Pärt piece, at sunset at the 2010 Fire Island Dance Festival. Wheeldon presented Tan's award last night, and it seemed only fitting that that gorgeous After the Rain clip was the highlight of her tribute video. Here's the whole thing:
2) Alessandra Ferri and Herman Cornejo performing part of Martha Clarke's Chéri. Man, it was such a ballet paradise last night! To honor Clarke, ballet stars Ferri and Cornejo showed us an excerpt from Clarke's new dance-theater work, Chéri, which opened Sunday night. And oh goodness, talk about chemistry. You could feel the heat radiating from these two glorious dancers during their steamy bedroom pas de deux.
1) Philip Glass's acceptance speech. OK, pretty much everyone in the audience was trying to hold back squeals from the moment Glass took the stage. He's such a legend, and his amazing music has given dance and dancers so much. But then Glass proceeded to talk about how much dance has given him, and we all just melted. In case you need a little reminder of how perfectly Glass and dance go together, here's Les Ballets de Monte Carlo performing the last section of Twyla Tharp's In the Upper Room:
Congratulations to all the awardees! We've got a slideshow of photos from the ceremony (all by Christopher Duggan) below, and click here for video highlights from the evening.
[portfolio_slideshow nowrap=0 thumbs=true timeout=4000 showtitles=true showcaps=true showdesc=true]
Mar. 23, 2017 05:19AM EST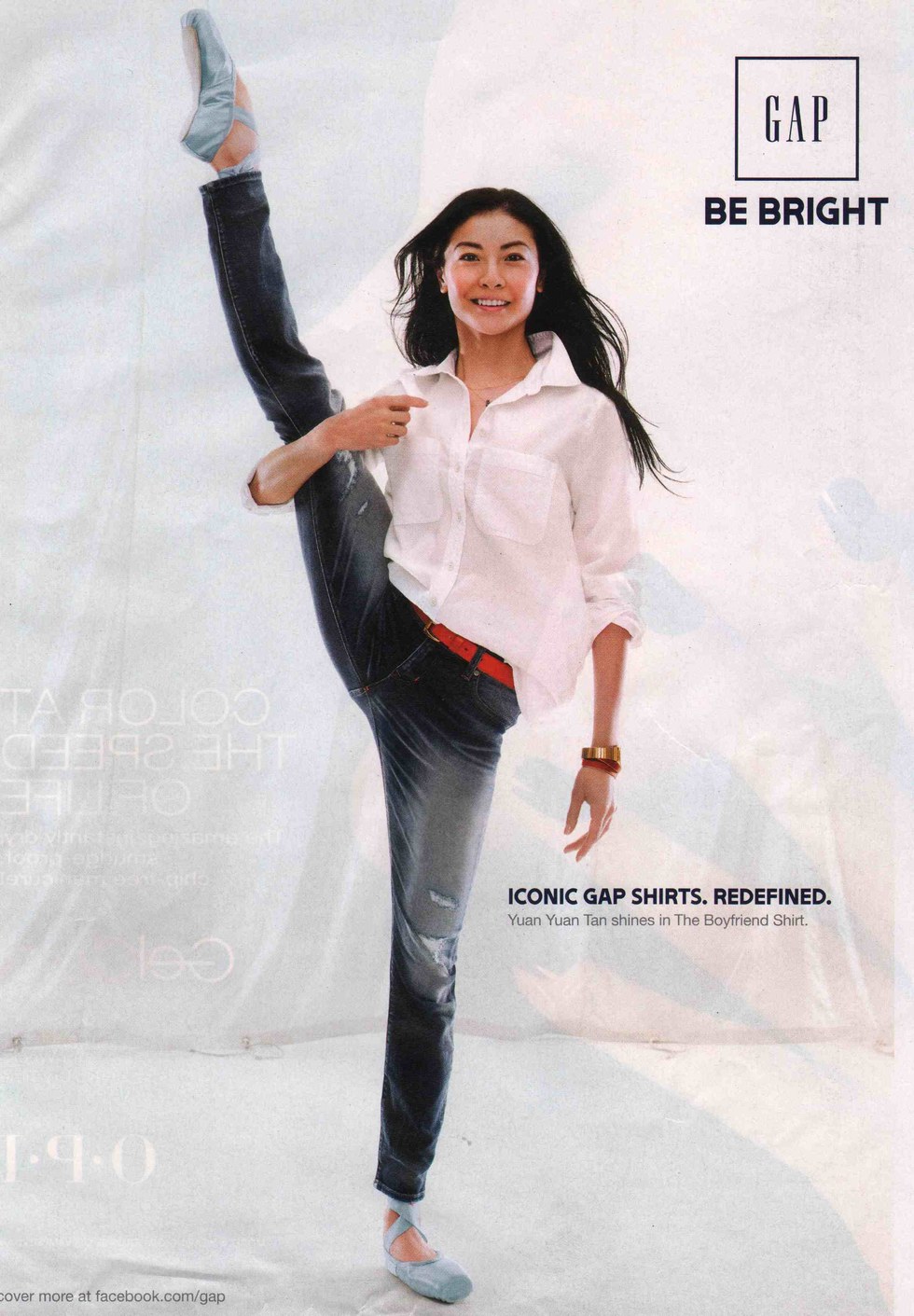 Gap has featured plenty of mainstream celebrities in past ads. (Remember that adorable Claire Danes khaki commercial?) But we're especially excited about its fall ad campaign this year, because it highlights a couple of familiar dance faces: "jookin'" star Lil' Buck and San Francisco Ballet's Yuan Yuan Tan.
Called Shine, the marketing campaign recognizes "emerging artists and musicians that inspire people creatively to make their mark on the world," according to the company's chief marketing officer. (Not sure if we'd call Tan, a veteran SFB principal, "emerging," but she's definitely inspiring!) Also on the lineup are musicians Karmin, Lia Ices, the Avett Brothers, Kaki King and Nicki Bluhm.
In addition to appearing in ads in a bunch of national magazines—we found Tan in the September issue of Women's Health!—the group will be showcased in videos and how-to tutorials on Gap's social media outlets. Check out this clip of a Gap-clad Li'l Buck, who's currently the star of the Gap Facebook page, showing off his (crazy amazing) skills: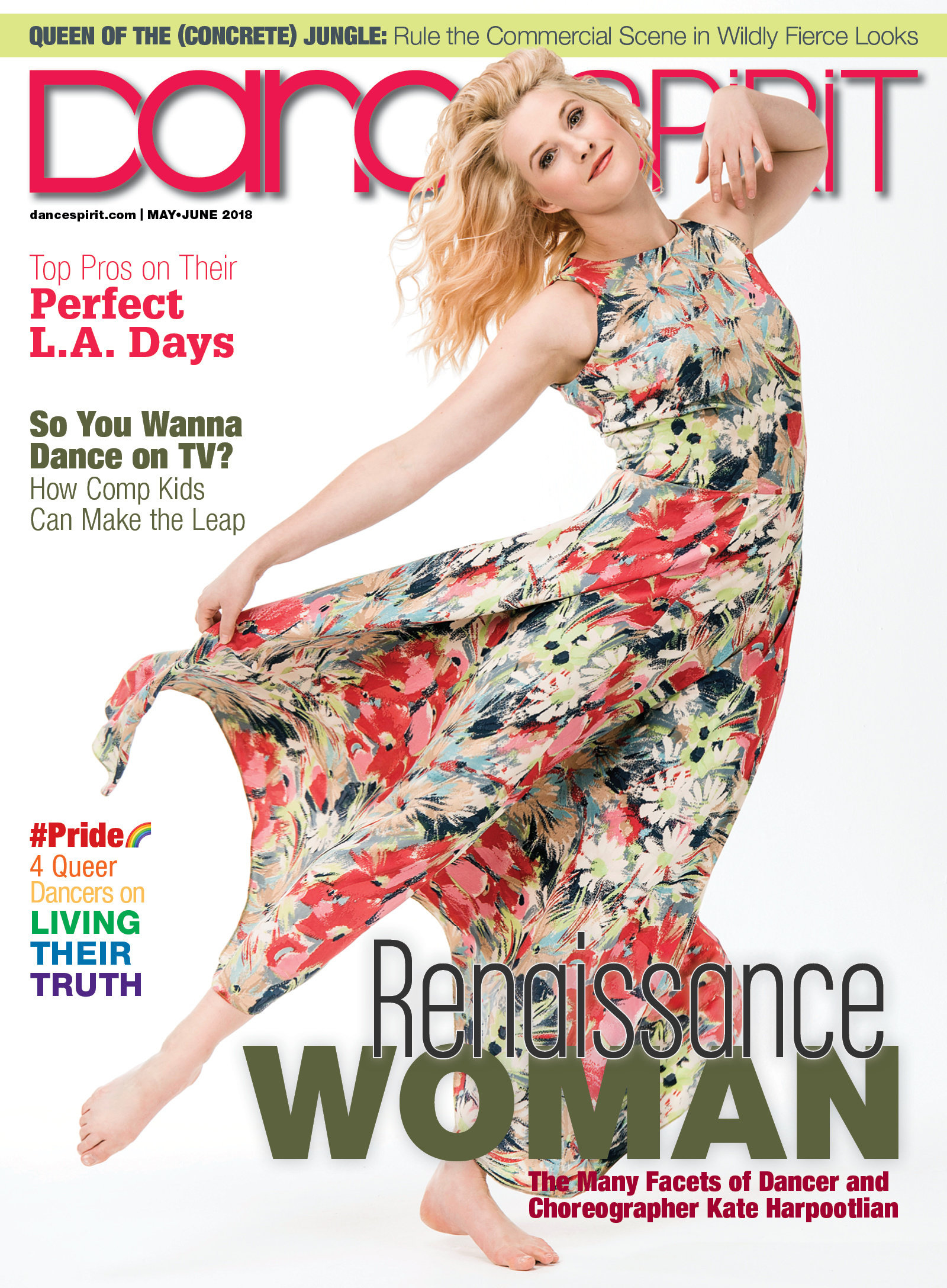 Get Dance Spirit in your inbox