Sep. 04, 2014 02:45AM EST
The Season 11 finale of "So You Think You Can Dance" had it all: Amazing performances, musical guests, guest dancers and guest judges, and plenty of cute Cat Deeley hijinks to last until #SYTYCDSeason12. Oh, and we got the RESULTS! But before we get to the big reveal (hint: Chace Crawford's twin!), let's talk about the rest of the show. Here are the Top 5 moments of last night's spectacular episode: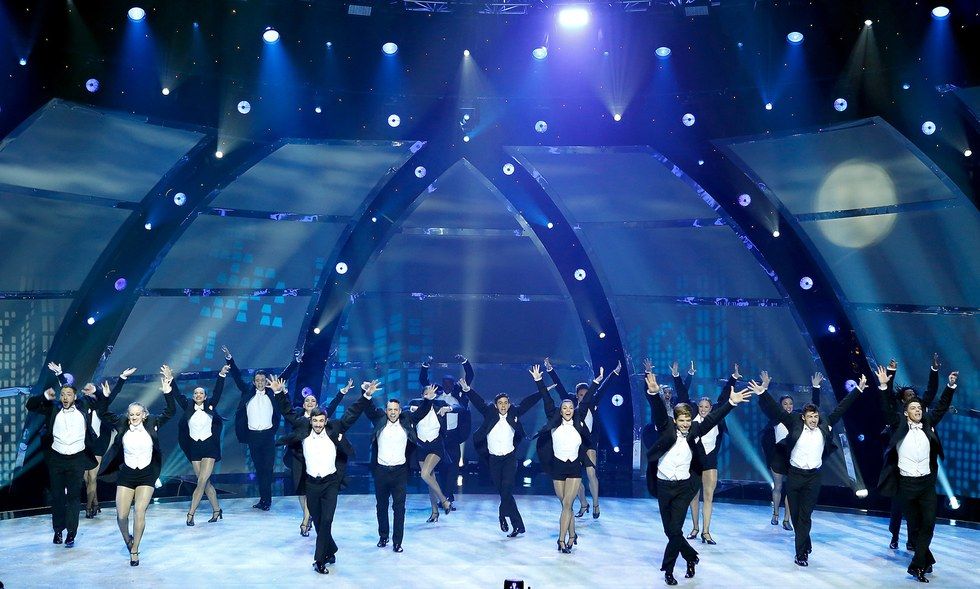 The Top 20 in Warren Carlyle's "Doctor Jazz" 
(photo by Adam Rose/FOX)
5. The opening group number. The evening started on a high note with Warren Carlyle's choreography to "Doctor Jazz" from Jelly's Last Jam. It was so great to see all the Top 20 dancers again (I'm still #TeamMarcquet)! And despite the vast amount of unison, the piece smartly showcased the Top 4 dancers without relegating the other 16 to the back of the corps, waving roses back and forth (I'm also still #TeamJodySawyer).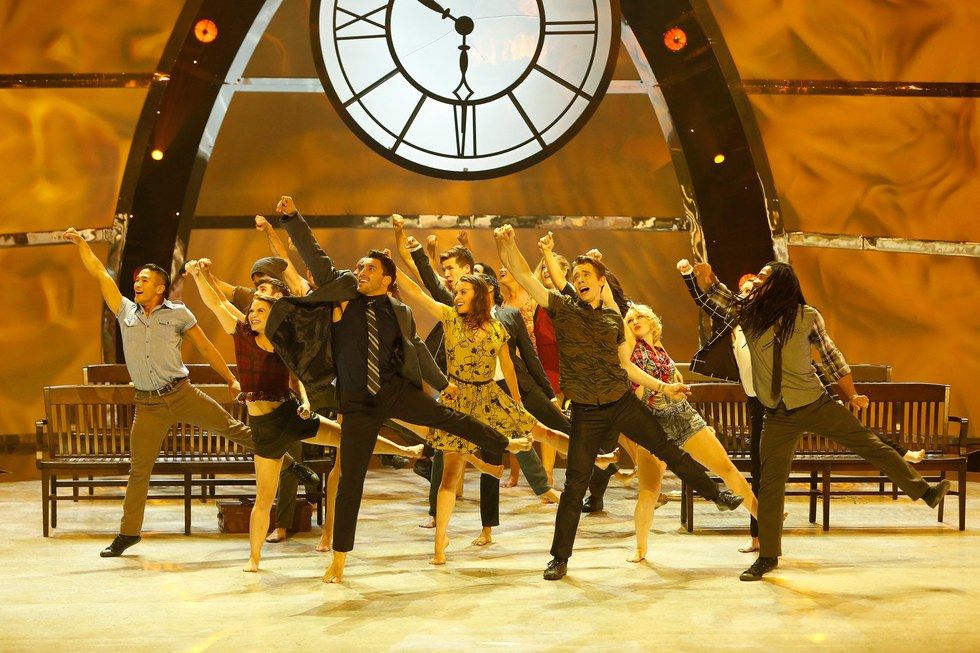 Sonya Tayeh and Christopher Scott's "Sweet Disposition"
(photo by Adam Rose/FOX)
4. Everything by Sonya Tayeh. The judges and the Top 4 dancers were asked to request encores of their favorite routines from the season, and three of them were from #TeamTayeh: Guest judge Jessica Dewan-Tatum chose Tayeh's "You Need" with Tanisha and Rudy; Zack selected to perform "Europe, After the Rain," the powerful duet with Amy Yakima; and Ricky brought back "Vow," his duet with Jessica. And as if that weren't enough, the group number, "Sweet Disposition," co-choreographed by Tayeh and Christopher Scott, really brought down the house. Set in a bustling train station, the piece combined Scott's ingenious use of storytelling with Sonya's impeccable eye for composition. Plus, we got to see the Top 10 dancers—and a few favorite All-Stars.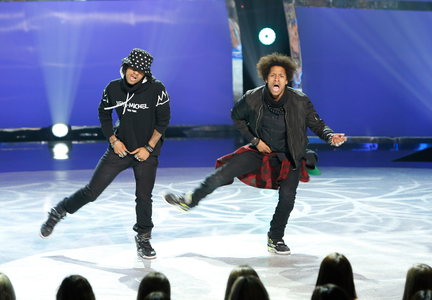 Les Twins being Les Twins
(photo by Adam Rose/FOX)
3. Les Twins' guest performance. These two. What can we say? We've been in love with Les Twins for a long time, and we're so happy they could take a quick break from killing it onstage with Beyoncé to appear on the show. Their duet was humorous, joyous and probably a little overheated—they were wearing so many layers!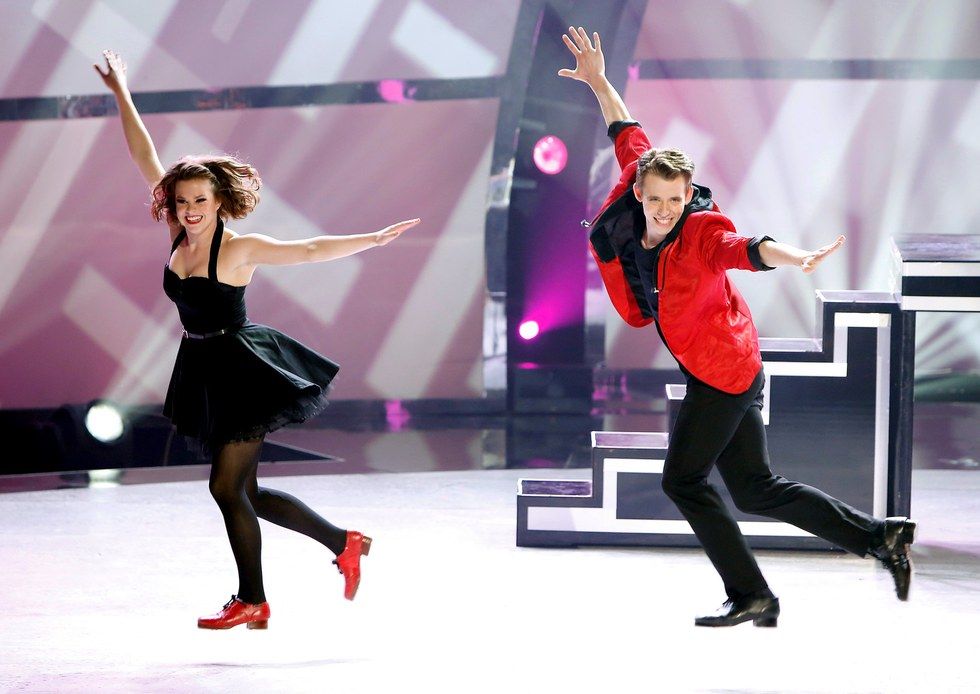 Valerie and Zack in Anthony Morigerato's tap routine "Sing"
(photo by Adam Rose/FOX)
2. #Teamtap's epic transformations. Zack and Valerie may not have been crowned America's favorites, but they earned a special place in our hearts for so daringly stepping out of their comfort zones and championing other disciplines. All the Top 4 dancers matured over the course of the season. (Jessica really developed and finessed her lines, as shown in tonight's soulful rendition of Travis Wall's "Like Real People Do" from earlier this season.) But Valerie and Zack didn't come into the competition with super-strong contemporary or hip-hop technique. So I'd like to take a moment to applaud their tenacity and their accomplishments on the "SYTYCD" stage.
OK, here it is! Drum roll, please...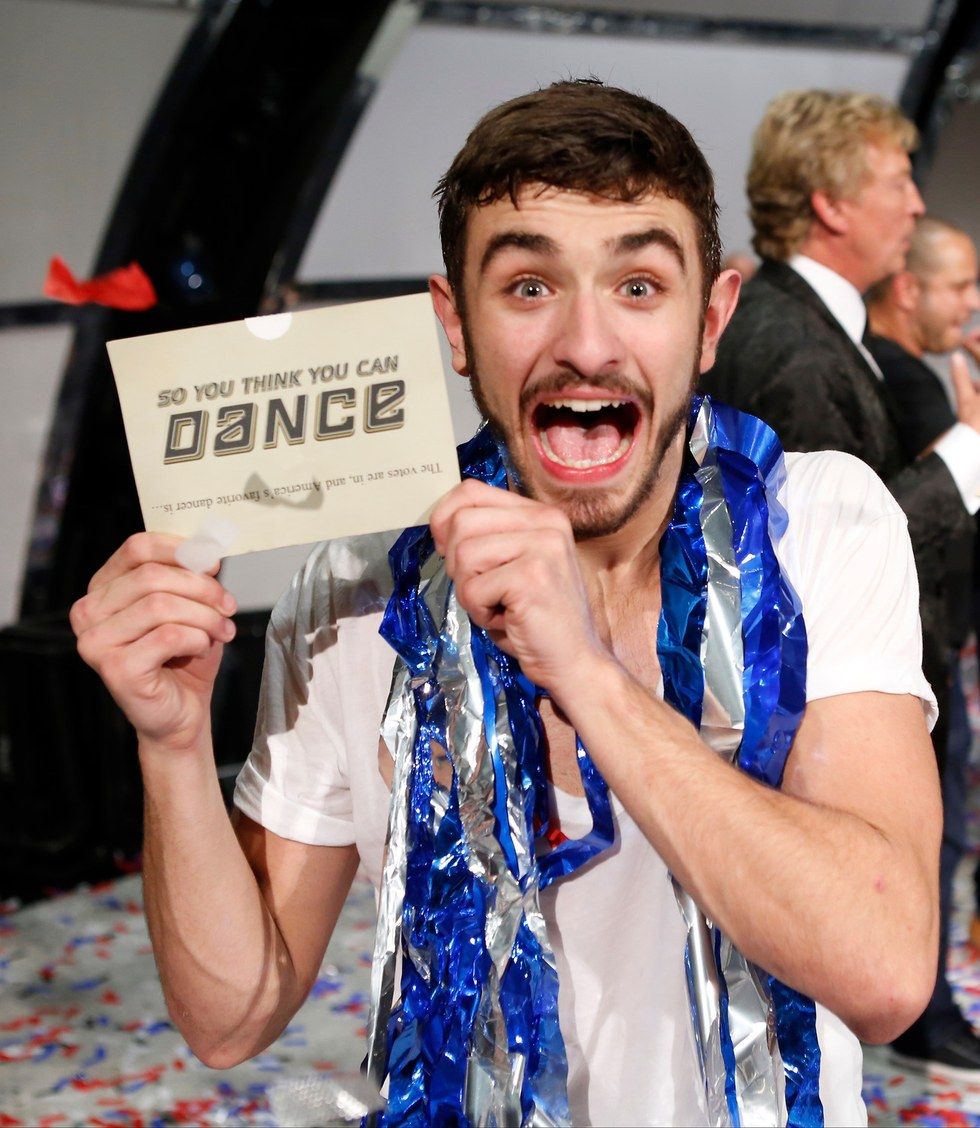 Ricky Ubeda!
(photo by Adam Rose/FOX)
1. Ricky Ubeda's moment of glory. From Dance Spirit Future Star winner to America's Favorite Dancer, 18-year-old Ricky Ubeda has grown into one heck of an amazing artist. We're so thrilled to celebrate his work and his spirit on the cover of our December issue, and we can't wait to see what awesome things he'll do next—that is, after dancing on Broadway in On the Town! Yay, Ricky!
Of course, we're sad to see Season 11 come to a close. Yet taking a cue from Nigel Lythgoe's on-screen and cross-network plug for #DWTS, we're happy dance won't be gone from TV too long—the ballroom competition starts September 15 on ABC! In the meantime, let us know what you thought of tonight's episode. And stay tuned for Dance Spirit's December issue. With Ricky on the cover, it's going to be an issue you don't want to miss. 
Dance News
Sep. 03, 2014 10:59AM EST
Today's the day! It's finally here! Tonight we'll find out who will be named America's Favorite Dancer—and grace the cover of our December issue!
In honor of the impending "So You Think You Can Dance" Season 11 finale, I've decided to do another round of "SYTYCD" lookalikes. Which celebrities are your Top 4 dancers' doppelgängers? Let's find out.
(All "SYT" headshots Brooklin Rosenstock/FOX)
Jessica, with her lovely blonde locks and beautiful smile, reminds me of "Glee" starlet Dianna Agron: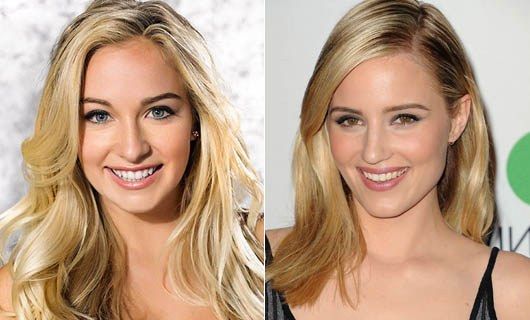 Ricky has the same piercing eyes, intense eyebrows and artful scruff as "Gossip Girl" alum Chace Crawford (coincidentally, one of Agron's "Glee" boyfriends!):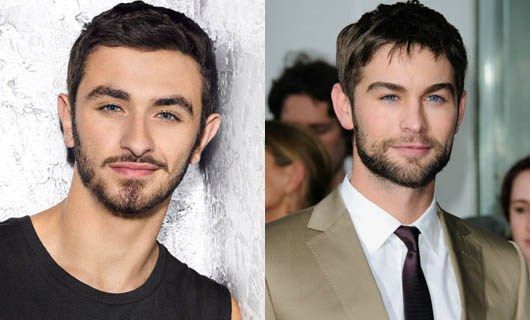 I had a harder time with #teamtap. For cute-as-a-button Valerie, I'm feeling two parts "Once Upon a Time"'s Ginnifer Goodwin (smile, nose)...
...to one part "One Tree Hill"'s Sophia Bush (eyes):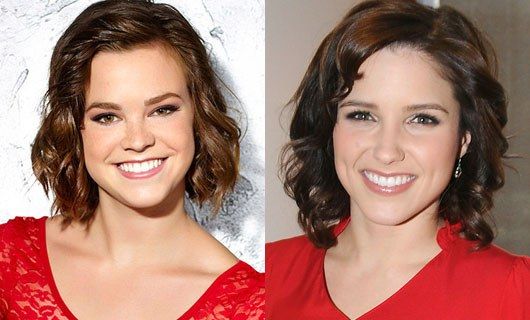 And the dashing Zack? There's a little Spiderman (Andrew Garfield) in there: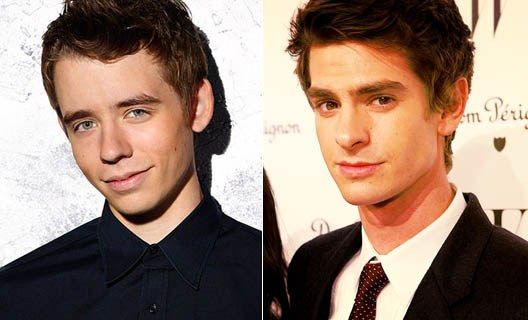 But I think his real pseudo-twin is Rider Strong, aka Shawn Hunter from "Boy Meets World," aka a major, major crush from my junior high days: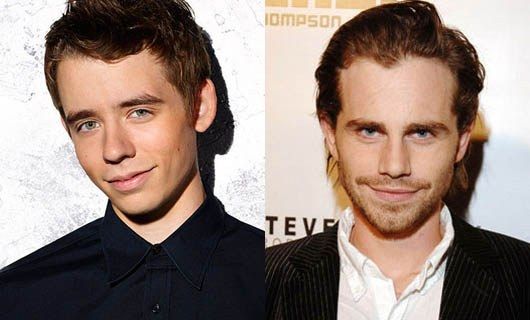 Zack, I think the ladies would appreciate it if you'd reenact this photo, rose and all:
What do you all think? Do you have any better lookalikes? And which of these brilliant dancers do you think will win it all tonight? Let us know in the comments—then check back tomorrow for our recap of the big reveal!
Dance News
Get Dance Spirit in your inbox