Is Your Cell Phone Affecting Your Port de Bras?
Thinkstock
Scrolling your feeds endlessly can have a serious impact on your posture and alignment. "Since 2008 or so, I've seen a lot of heads and shoulders hunched forward," says Kim Fielding, a former dancer who created a Pilates class specifically to counteract the effects of technology. "Some dancers will overcompensate for this, leading to splayed rib cages and too much curvature in the lower spine."
Medical pros are now calling this set of symptoms "tech neck" or "text neck," and they can ultimately lead to neck herniations, rotator cuff injuries, and even foot and ankle problems. Here's how to keep your tech from hurting your technique.
---
Your Own Devices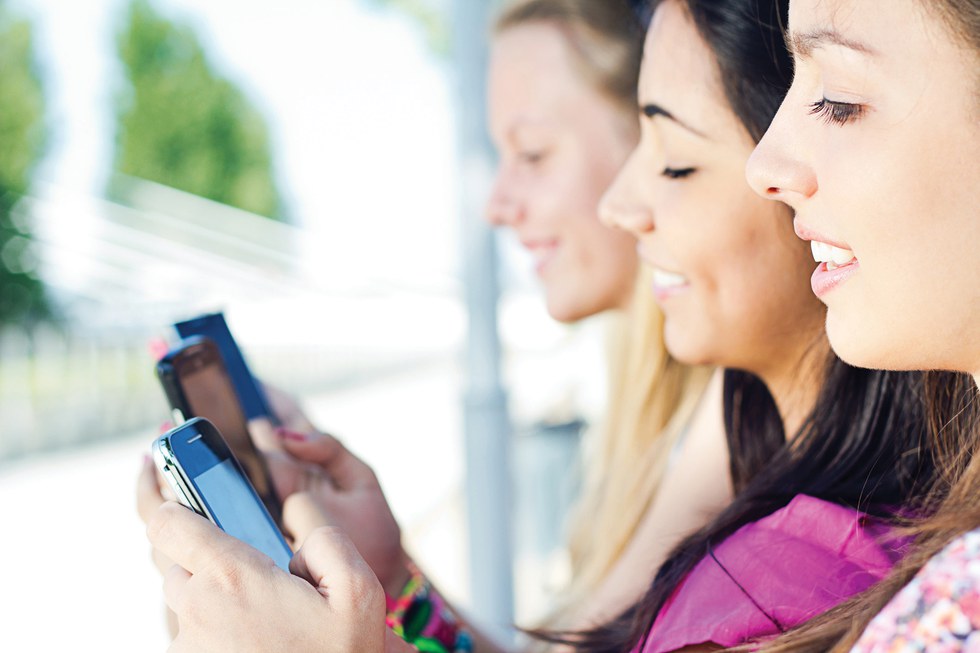 Thinkstock
Fielding suggests thinking of your collar bone as a dowel rolling up and backwards to avoid a slumped, downward posture, without letting your rib cage splay open. "You can also hold your phone a foot in front of your face and use the opposite hand to text," Fielding says, "though sometimes people feel awkward doing that." If that's you, hold your phone in one hand instead, with your upper arm pulled in to your side to support the arm holding the phone. "This shifts the effort to your bicep, instead of your shoulders and neck," Fielding says.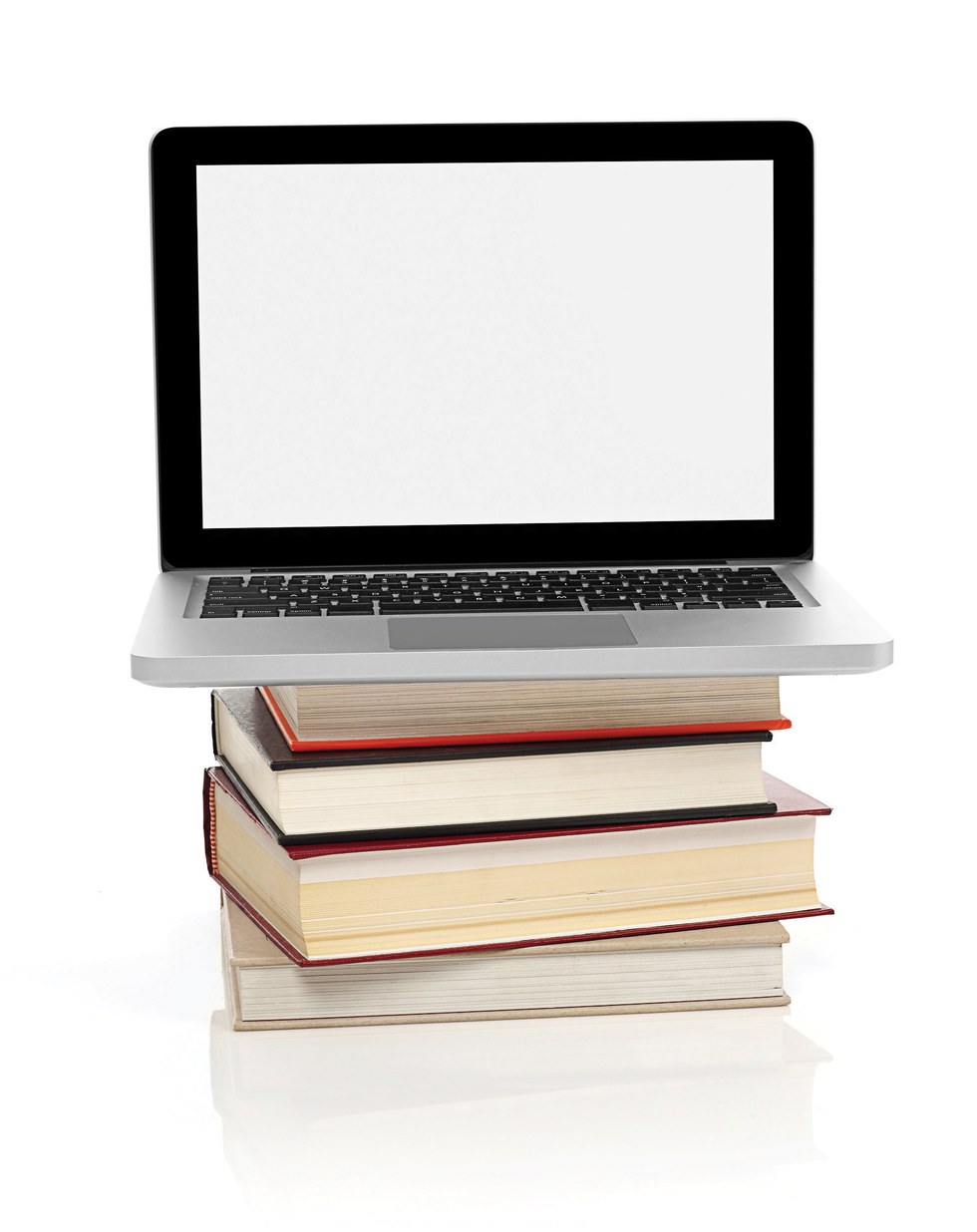 Thinkstock
When you're using a laptop at a desk or table, stack larger books underneath the computer until it's up closer to your eye level. This hack also works if you're spending computer time at a standing desk, though Fielding recommends a balance of standing and sitting time for maximum body benefits.
On the Mat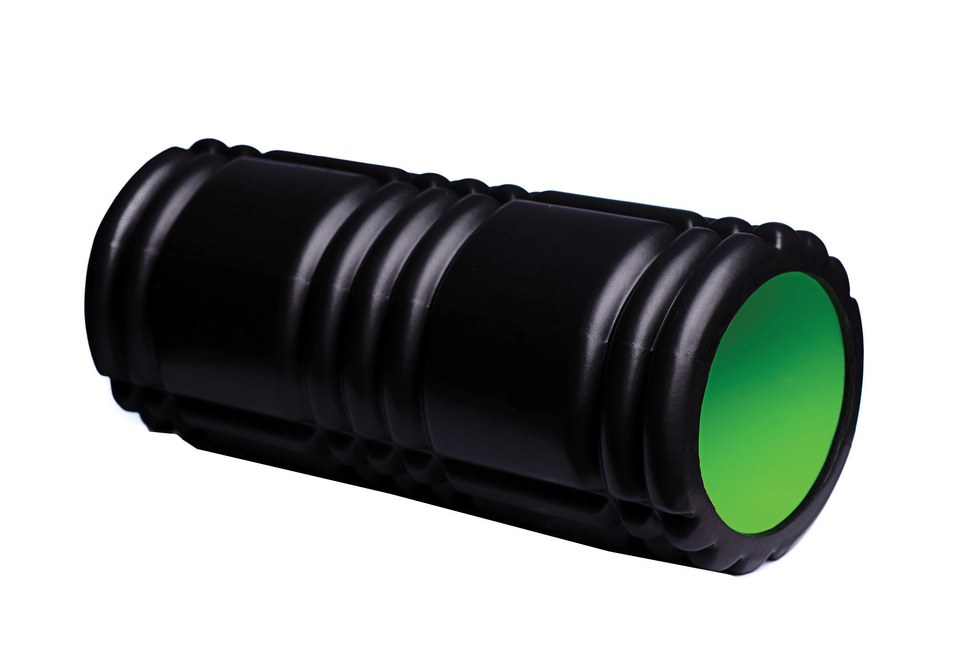 Thinkstock
Foam rollers are a smartphone user's best friend. Spend some QT carefully rolling out your neck, upper and mid-back,
and sides (the area under your armpits) to soothe tech-related aches and tightness. "Notice where there's tension and think about how particular tech habits might be contributing to that discomfort," Fielding says. Classic cross-training, like Pilates and yoga, will also help open your chest and release your tensed-up shoulders and neck. Fielding notes that while rolling out and stretching can help, it's also vital to work on proper alignment and strengthen these areas.
Insta-Presence
Mindfulness is key when it comes to technology. It can be tempting to scroll through Instagram while stretching, but, according to Fielding, you're much better off simply focusing on the splits: "It's comfortable to distract yourself with your phone, but you need your hands free so you can properly support and align your neck and spine in the stretch." That goes for any stretch or exercise—you should focus completely on what you're doing.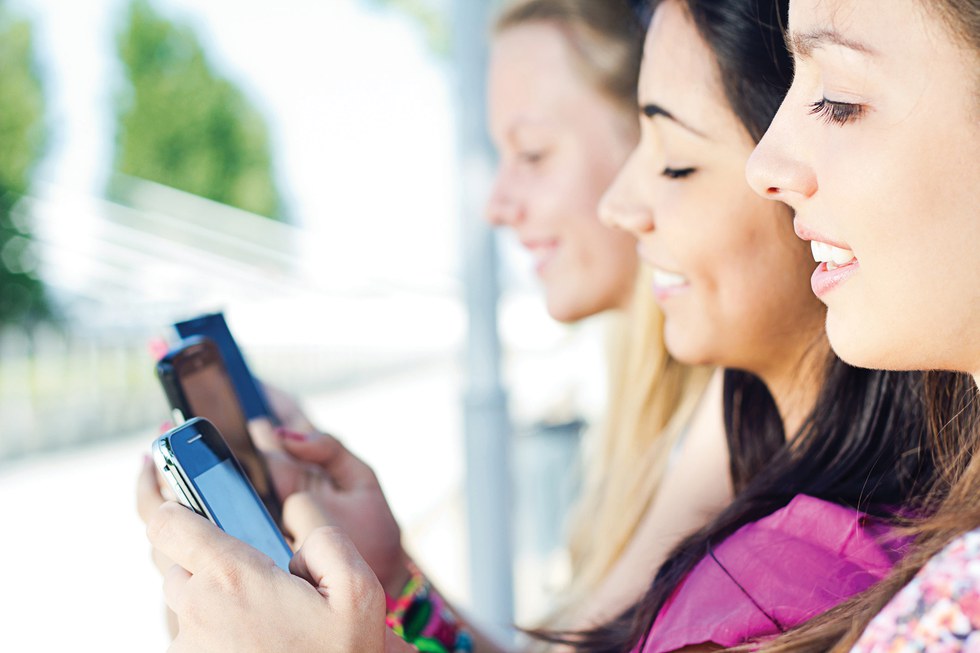 And don't forget to take plenty of breaks from your screens! "It definitely helps to fix your phone posture, but also consider limiting your screen time," Fielding says.
A version of this story appeared in the November 2017 issue of Dance Spirit with the title "Technological Difficulties."
Ayo &Teo incorporate cotton swabs in their dancing to bring awareness to blood caner (courtesy DoSomething.org)
Rapping, dance duo Ayo & Teo may still want "ice on their wrists so (they) look better when (they) dance," as they're 2017 chart topping song, "Rolex" says, but the two are featuring a more unusual accessory in their recent dance routine: The cotton swab. After teaming up with DoSomething.org for the Give A Spit About Cancer campaign, Ayo & Teo are encouraging people to join the national bone marrow registry and donate marrow for those suffering from blood cancer.
Keep reading...
Show less
Looking for your next audition shoe? Shot at and in collaboration with Broadway Dance Center, Só Dança has launched a new collection of shoes working with some pretty famous faces of the musical theater world! Offered in two different styles and either 2.5" or 3" heels, top industry professionals are loving how versatile and supportive these shoes are! Pro tip: The heel is centered under the body so you can feel confident and stable!
Lealand Eve
As a teenager, contemporary dancer Eveline Kleinjans felt like nothing she did was good enough. Auditioning for university dance programs paralyzed her: "I was so focused on every move I made and what people would think that I wasn't able to be free, to be myself," she says. And her intense perfectionism had real repercussions. "I'd get negative feedback saying, 'We don't see you.' "
Perfectionism is extremely common in the dance world, because dancers hold themselves to terrifically high standards. It's easy to get a little discouraged when you aren't improving as quickly as you want. But there's a difference between healthy self-criticism and an unhealthy obsession with perfection. How can you tell when your drive to be better has crossed the line—and what can you do to get back on track?
Keep reading...
Show less
Partnering is hard enough as it is: You're trying to untangle technical snafus and synchronize your movements with those of another dancer, not to mention building the delicate trust required to catch and be caught, lift and be lifted. Throw a hostile or uncooperative partner into the mix, and you might wish you could take a pass on pas de deux. But don't give up! We asked the experts for tips on how to solve partnering's "relationship problems" as gracefully as possible.
Keep reading...
Show less
Artyon Celestine and Paige Glenn showing their lift skills (photo by Kristin Glenn, courtesy Glenn)
Yes, they're quite possibly the cutest dance duo since, well, ever. But put Paige Glenn and Artyon Celestine onstage, and it's immediately clear they mean business. That was apparent to millions across the country last summer, when Artyon and Paige's unbelievable extensions, fearless turning, and infectious energy propelled them to the quarterfinals of "America's Got Talent." They've also appeared (together or individually) on "Little Big Shots," "Lip Sync Battle Shorties," "The Ellen DeGeneres Show," and "Access Hollywood Live"—not to mention the competition titles they've won as a pair.
"Simon Cowell came backstage during 'AGT' and told us, 'Go out there and do your best. They're going to like you.' "—Artyon
Keep reading...
Show less
Popular
Apr. 02, 2018 10:14AM EST
Showstopper's National Finals Opening Number Performance
Showstopper has been making its impact on the dance world since 1978. Before then, dancers didn't have a stage to perform on, the opportunity to learn from peers, or a competitive outlet like most sports. Debbie Roberts recognized this missing piece in the dance community and that is how America's first and longest running dance competition, Showstopper, was born. Debbie taught dance for over 26 years and owned and operated her own dance studio for 20 years. She is now the owner and National Director of Showstopper, along side her husband, Dave Roberts. Dancer, teacher, business owner, author, and mother, Debbie has made dance her life's career.
Keep reading...
Show less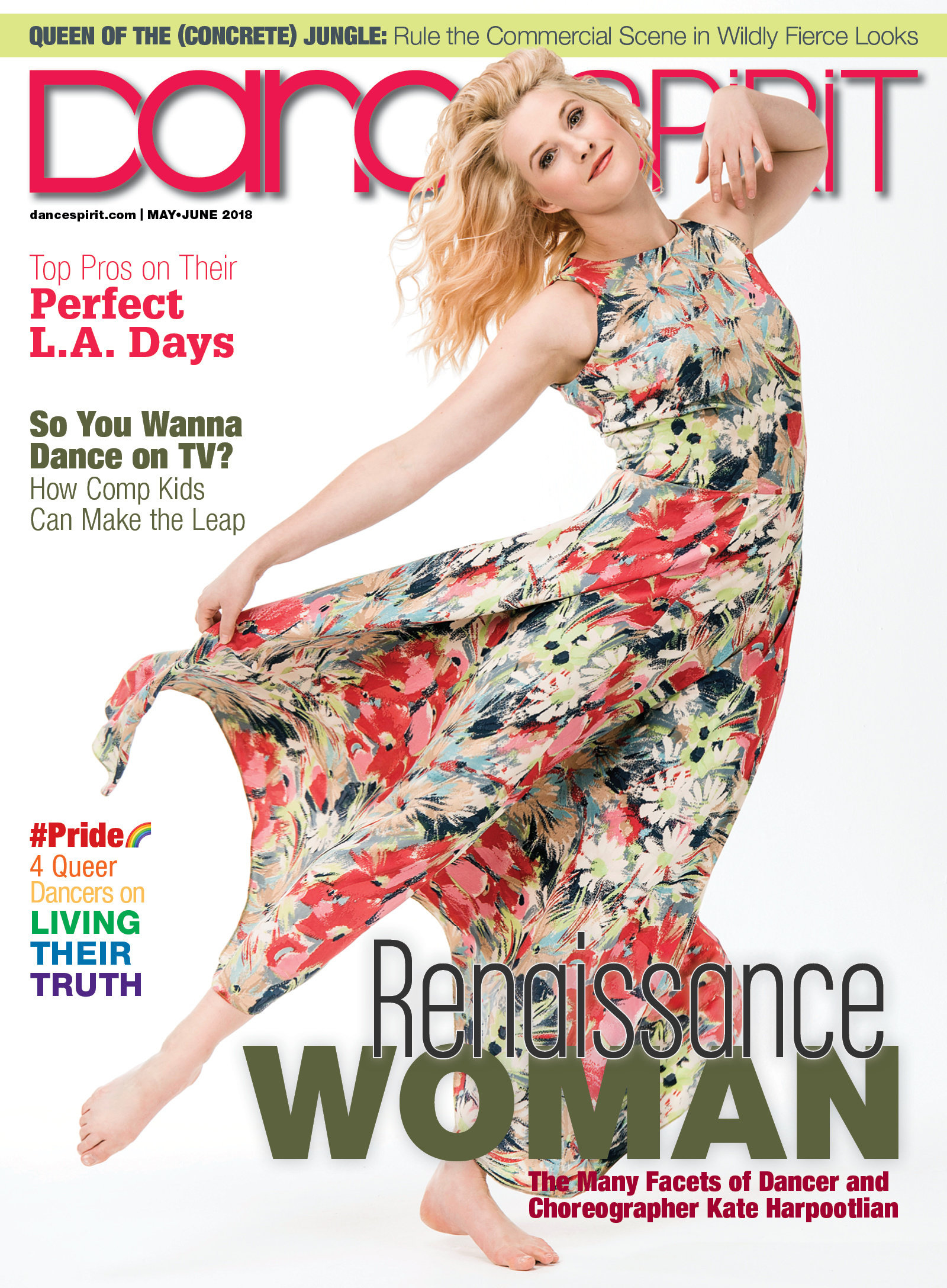 Get Dance Spirit in your inbox