Mar. 01, 2014 08:48PM EST
Some professional dancers can pinpoint the exact second they were inspired to pursue a career in dance. Others feel they've known all along. We asked nine pros to share when they decided to devote their lives to dance.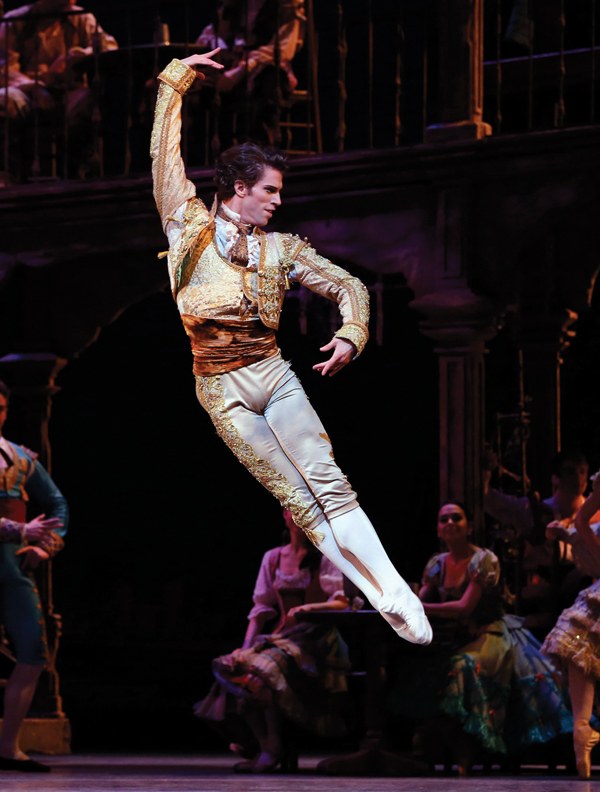 Whiteside in Don Quixote (photo by Marty Sohl)
James Whiteside
Principal, American Ballet Theatre
"When I was 12, I fell in love with old Broadway films, like Funny Girl and West Side Story. At that point, I knew I wanted to be on Broadway. I didn't know how, or when, or why—I just knew I was going to have to work like crazy to get there. So I came up with my grand scheme: I would start in ballet, then move to Broadway—and then take over the world!"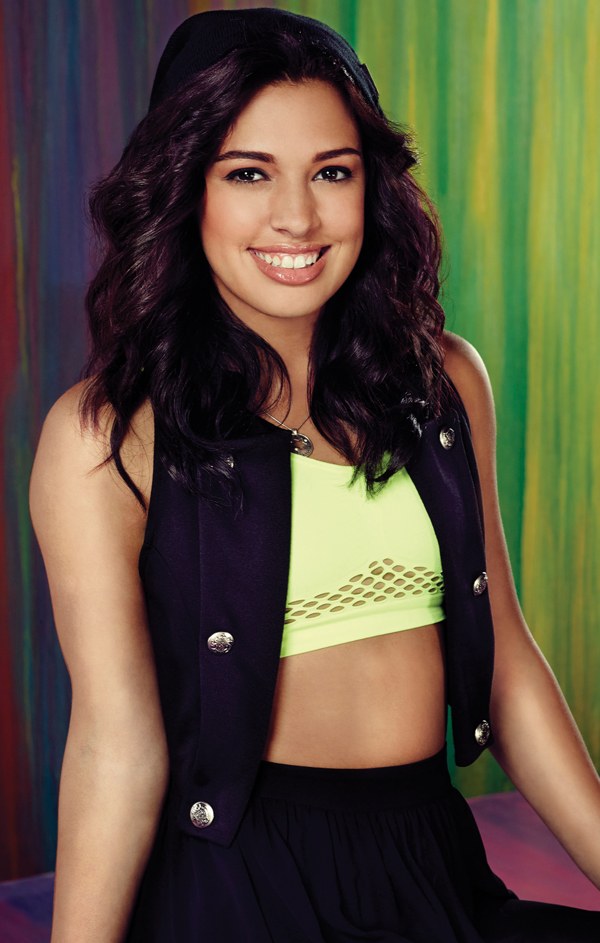 (Photo by Mathieu Young/FOX)
Alexis Juliano
"So You Think You Can Dance" Season 10 contestant
"I started dancing when I was 2, and by the time I was 11 or 12, I just couldn't see myself doing anything else. I would watch the movie Tap, and get inspired by Sammy Davis Jr., Gregory Hines and Savion Glover to take my tapping all the way to the top."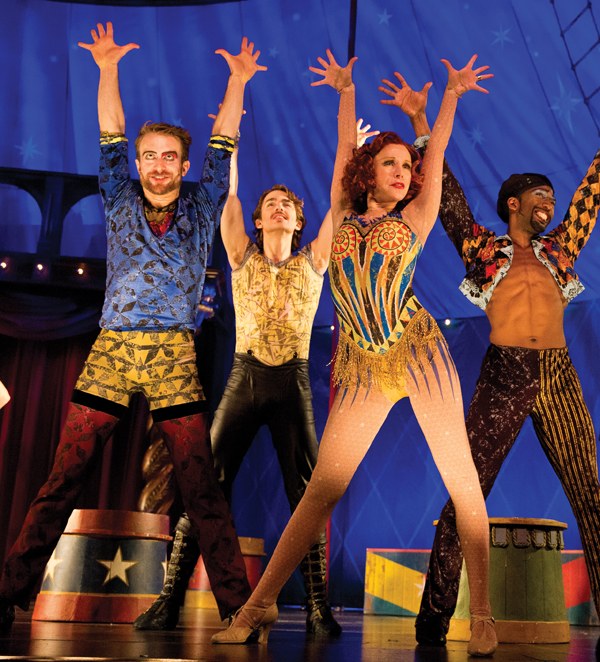 Cunliffe (left) in Pippin (photo by Joan Marcus)
Colin Cunliffe
Dancer in Pippin on Broadway
"I had two main moments that made me realize I wanted to be a dancer. First, when I was 6, I saw my brother performing in a local theater troupe in Denver, CO. While watching him sing and dance onstage, I had this crystal-clear idea of what I wanted to do—I wanted to move to NYC and be on Broadway. Then, when I saw Bob Fosse's 'Rich Man's Frug,' I knew I wanted to be a Fosse dancer."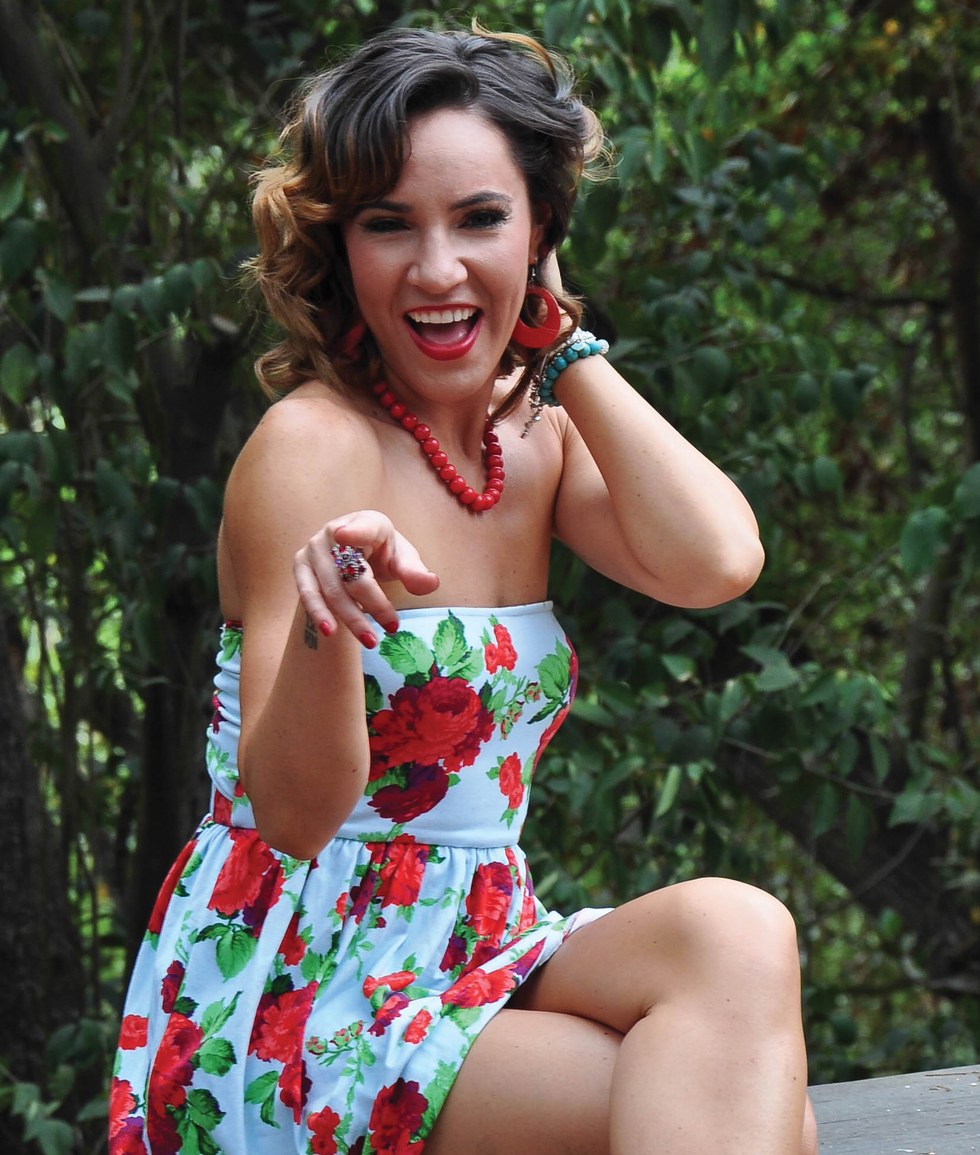 (Photo by Nika Shneyder)
Riquel Olander
"America's Best Dance Crew" alum, member of We Are Heroes crew
"I grew up studying at a dance studio in Idaho where there were no hip-hop classes. It wasn't until I visited my sister in L.A. at 16 that I experienced popping, waving and all different kinds of hip hop. That trip was my great awakening."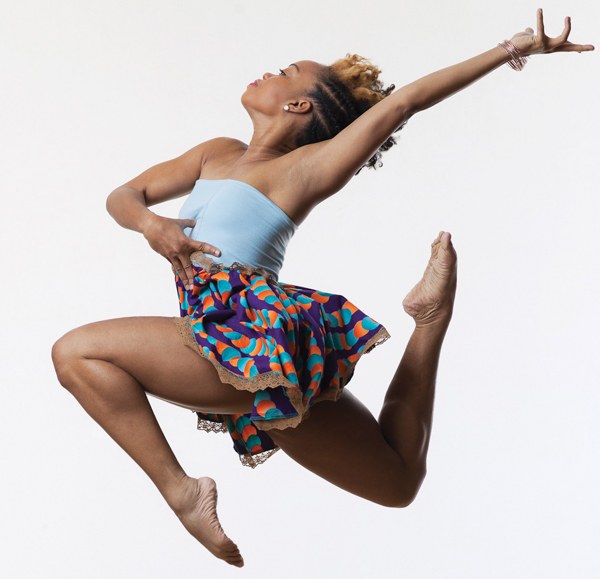 (Photo by Christopher Duggan)
Camille A. Brown
Artistic director and choreographer of Camille A. Brown & Dancers
"In school, they used to tell us about becoming a lawyer or a doctor, but they never mentioned becoming a dancer. It wasn't until I began taking classes at Fiorello H. LaGuardia High School of Music & Art and Performing Arts and The Ailey School that I realized dance could be a profession. Being around the older dance students and witnessing their excitement as they prepared for performances made me think, 'Wow, it must be fun to travel the world doing what you love.' But there were still obstacles for me. Because I wasn't considered to have the 'ideal body' for dance, I wouldn't get picked for pieces. Eventually, I realized that if I developed myself as a choreographer, I wouldn't have to wait for others to tell me when I could perform."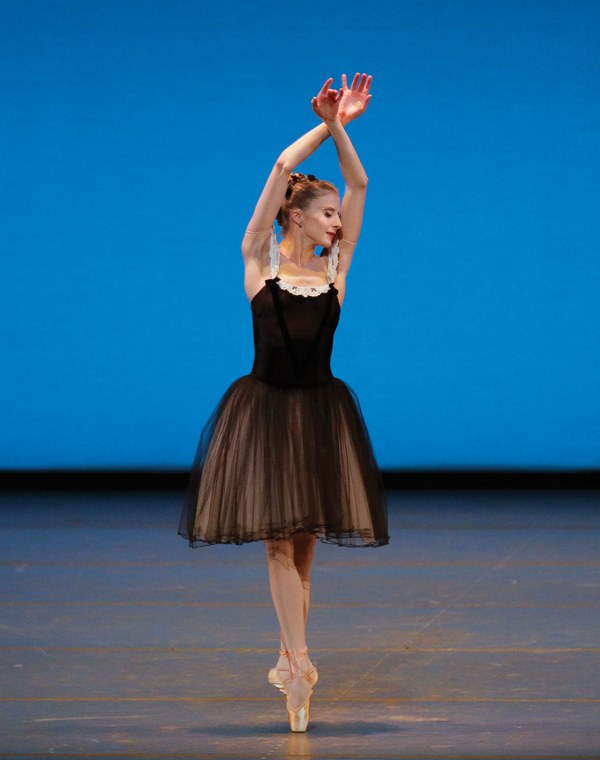 Hyltin in George Balanchine's Mozartiana (photo by Paul Kolnik)
Sterling Hyltin
Principal, New York City Ballet
"I was always a tomboy, so when I initially started dancing, I didn't like it very much. When I was 12, my dance teacher told me to go to a School of American Ballet summer course audition, so I went. When I got to the audition, I was so overcome by nerves that I could barely pick up the combinations. That's when I realized I cared about dance more than I thought. And when I got into the program the following year and saw NYCB perform at Saratoga Springs, I knew I wanted to dance with the company one day."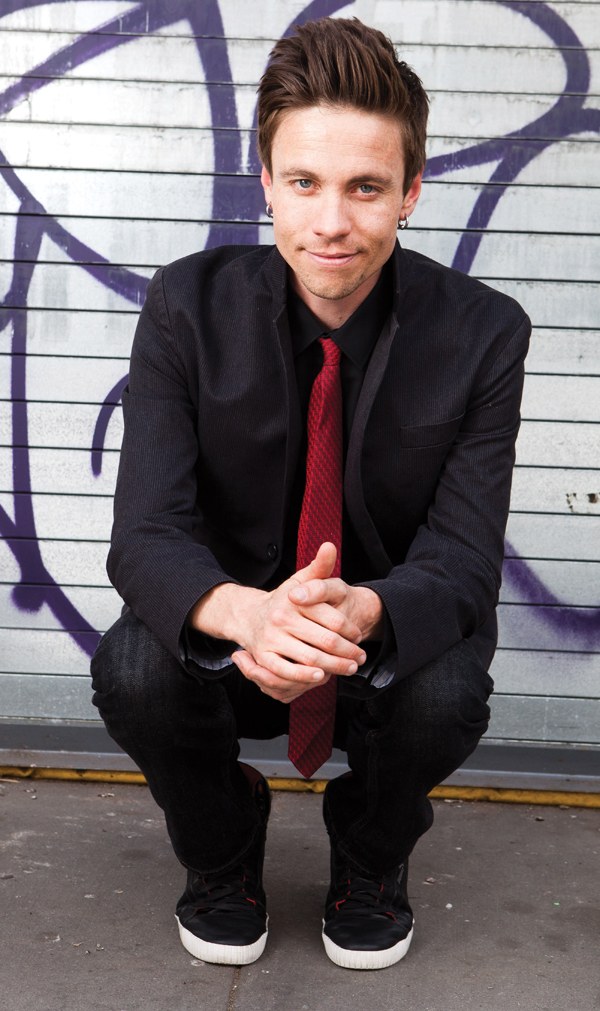 (Photo by Matthew Murphy)
Danny Wallace
Executive director of 24 Seven Dance Convention
"My parents owned VHS tapes of Singin' in the Rain and A Chorus Line, and I used to watch them every day after school. When I was 6 or 7, I told my mom, 'Hey, I want to dance!' At that age, I didn't even know dance was a way people made money. But I knew it was what I wanted to do for the rest of my life."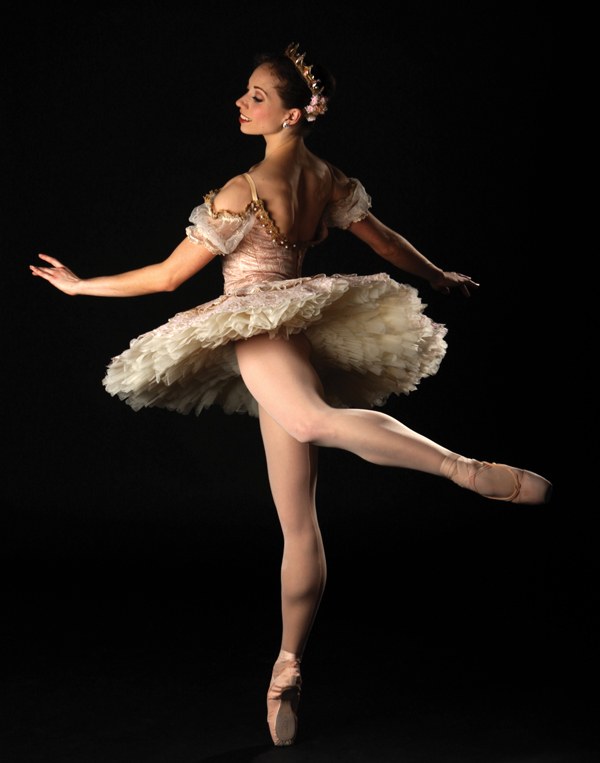 Lawrence in The Sleeping Beauty (photo by Ryan Galbrath)
Katherine Lawrence
Principal, Ballet West
"I never had a moment when I said, 'I'm going to be a dancer.' I just always knew it. My mom put me in creative movement classes when I was 4, because I was already dancing around the house. In high school, I told her, 'If I'm going to do this seriously, I need to move to a professional school where I can get better training.' That's when I switched to the HARID Conservatory."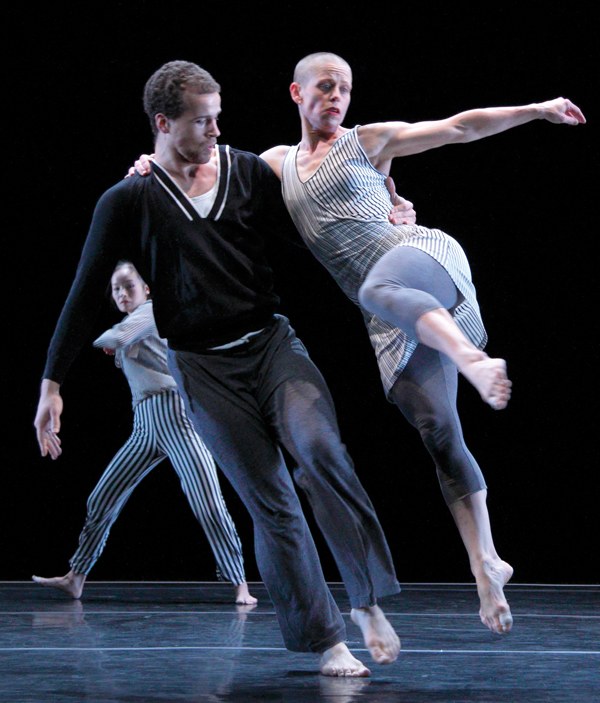 Nugent with Talli Jackson in Bill T. Jones' Ravel (photo by Paul B. Goode)
Jennifer Nugent
Former dancer with Bill T. Jones/Arnie Zane Dance Company
"When I was 14, I wanted to be a commercial jazz dancer because I grew up in that world. My dance friends and I would spend hours learning all the dances from Flashdance and Saturday Night Fever and then choreographing new versions. So I danced professionally in the entertainment industry until I was about 21. Then I saw something that changed my course: After watching a performance by the modern group Houlihan and Dancers, I found myself very worked up. I realized that through modern and improvisation, I could achieve a deeper connection with dance. From that point on, I was fully committed to becoming a modern dancer."
Ayo &Teo incorporate cotton swabs in their dancing to bring awareness to blood caner (courtesy DoSomething.org)
Rapping, dance duo Ayo & Teo may still want "ice on their wrists so (they) look better when (they) dance," as they're 2017 chart topping song, "Rolex" says, but the two are featuring a more unusual accessory in their recent dance routine: The cotton swab. After teaming up with DoSomething.org for the Give A Spit About Cancer campaign, Ayo & Teo are encouraging people to join the national bone marrow registry and donate marrow for those suffering from blood cancer.
Keep reading...
Show less
Looking for your next audition shoe? Shot at and in collaboration with Broadway Dance Center, Só Dança has launched a new collection of shoes working with some pretty famous faces of the musical theater world! Offered in two different styles and either 2.5" or 3" heels, top industry professionals are loving how versatile and supportive these shoes are! Pro tip: The heel is centered under the body so you can feel confident and stable!
Lealand Eve
As a teenager, contemporary dancer Eveline Kleinjans felt like nothing she did was good enough. Auditioning for university dance programs paralyzed her: "I was so focused on every move I made and what people would think that I wasn't able to be free, to be myself," she says. And her intense perfectionism had real repercussions. "I'd get negative feedback saying, 'We don't see you.' "
Perfectionism is extremely common in the dance world, because dancers hold themselves to terrifically high standards. It's easy to get a little discouraged when you aren't improving as quickly as you want. But there's a difference between healthy self-criticism and an unhealthy obsession with perfection. How can you tell when your drive to be better has crossed the line—and what can you do to get back on track?
Keep reading...
Show less
Moira Shearer as Victoria Page in the 1948 film The Red Shoes
Q: "Why do you want to dance?"
A: "Why do you want to LIVE?"
Ahhh, so iconic! If you know those lines (slash, embody them on a daily basis), you're already a fan of the 1948 film The Red Shoes. The second line, as spoken by Red Shoes heroine Victoria Page, just perfectly captures the kind of crazy, all-consuming love so many of us feel for this incredible art form.
The Red Shoes turns 70 (!) this year. And Harper's Bazaar decided to celebrate that birthday in an oh-so-glamorous fashion: They decked out three of today's most beautiful ballerinas—American Ballet Theatre's Misty Copeland and Isabella Boylston and New York City Ballet's Tiler Peck—in gorgeous couture inspired by the film. (Obviously, Louboutins were involved.)
Keep reading...
Show less
Artyon Celestine and Paige Glenn showing their lift skills (photo by Kristin Glenn, courtesy Glenn)
Yes, they're quite possibly the cutest dance duo since, well, ever. But put Paige Glenn and Artyon Celestine onstage, and it's immediately clear they mean business. That was apparent to millions across the country last summer, when Artyon and Paige's unbelievable extensions, fearless turning, and infectious energy propelled them to the quarterfinals of "America's Got Talent." They've also appeared (together or individually) on "Little Big Shots," "Lip Sync Battle Shorties," "The Ellen DeGeneres Show," and "Access Hollywood Live"—not to mention the competition titles they've won as a pair.
"Simon Cowell came backstage during 'AGT' and told us, 'Go out there and do your best. They're going to like you.' "—Artyon
Keep reading...
Show less
Popular
Apr. 02, 2018 10:14AM EST
Showstopper's National Finals Opening Number Performance
Showstopper has been making its impact on the dance world since 1978. Before then, dancers didn't have a stage to perform on, the opportunity to learn from peers, or a competitive outlet like most sports. Debbie Roberts recognized this missing piece in the dance community and that is how America's first and longest running dance competition, Showstopper, was born. Debbie taught dance for over 26 years and owned and operated her own dance studio for 20 years. She is now the owner and National Director of Showstopper, along side her husband, Dave Roberts. Dancer, teacher, business owner, author, and mother, Debbie has made dance her life's career.
Keep reading...
Show less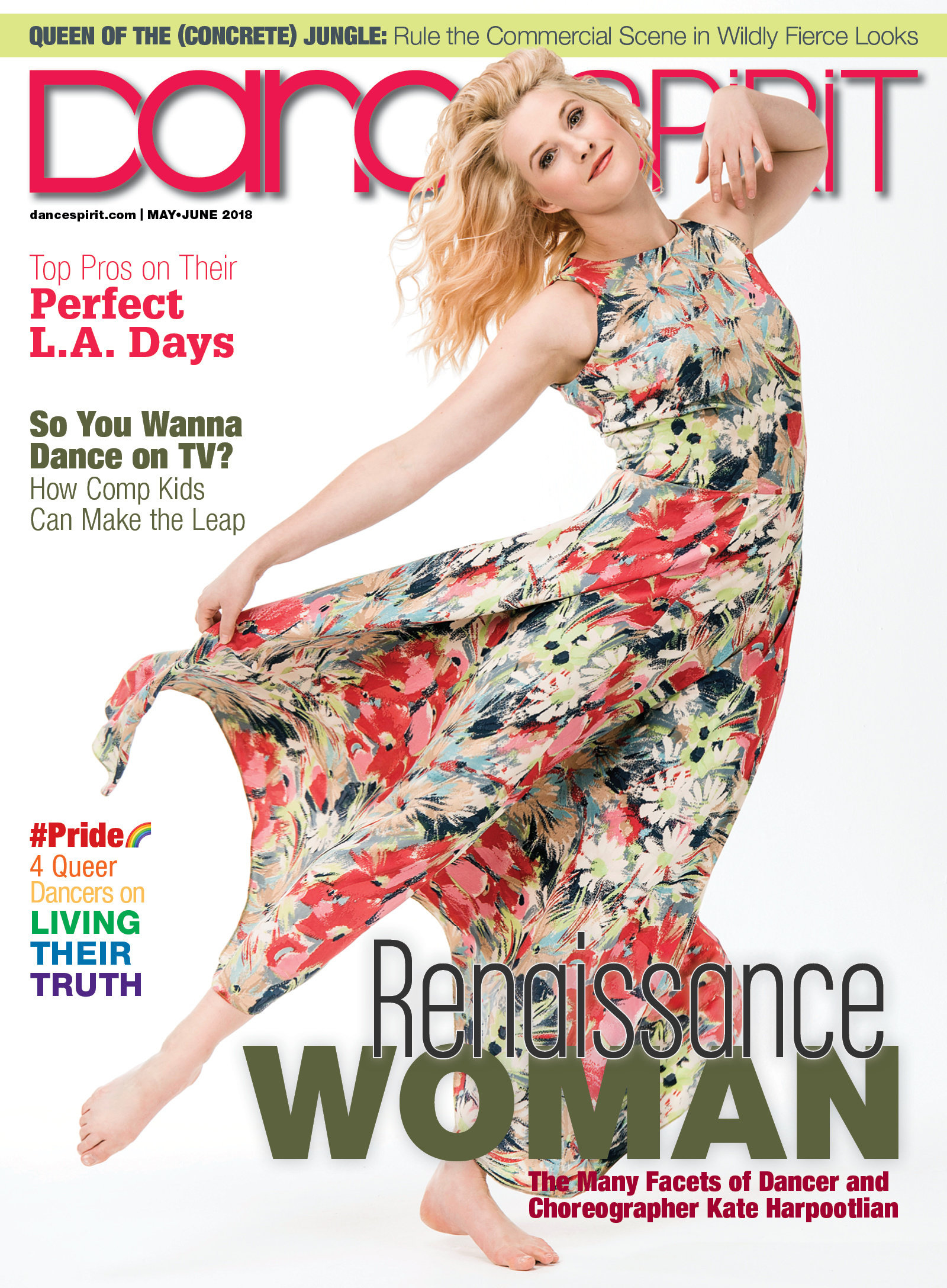 Get Dance Spirit in your inbox