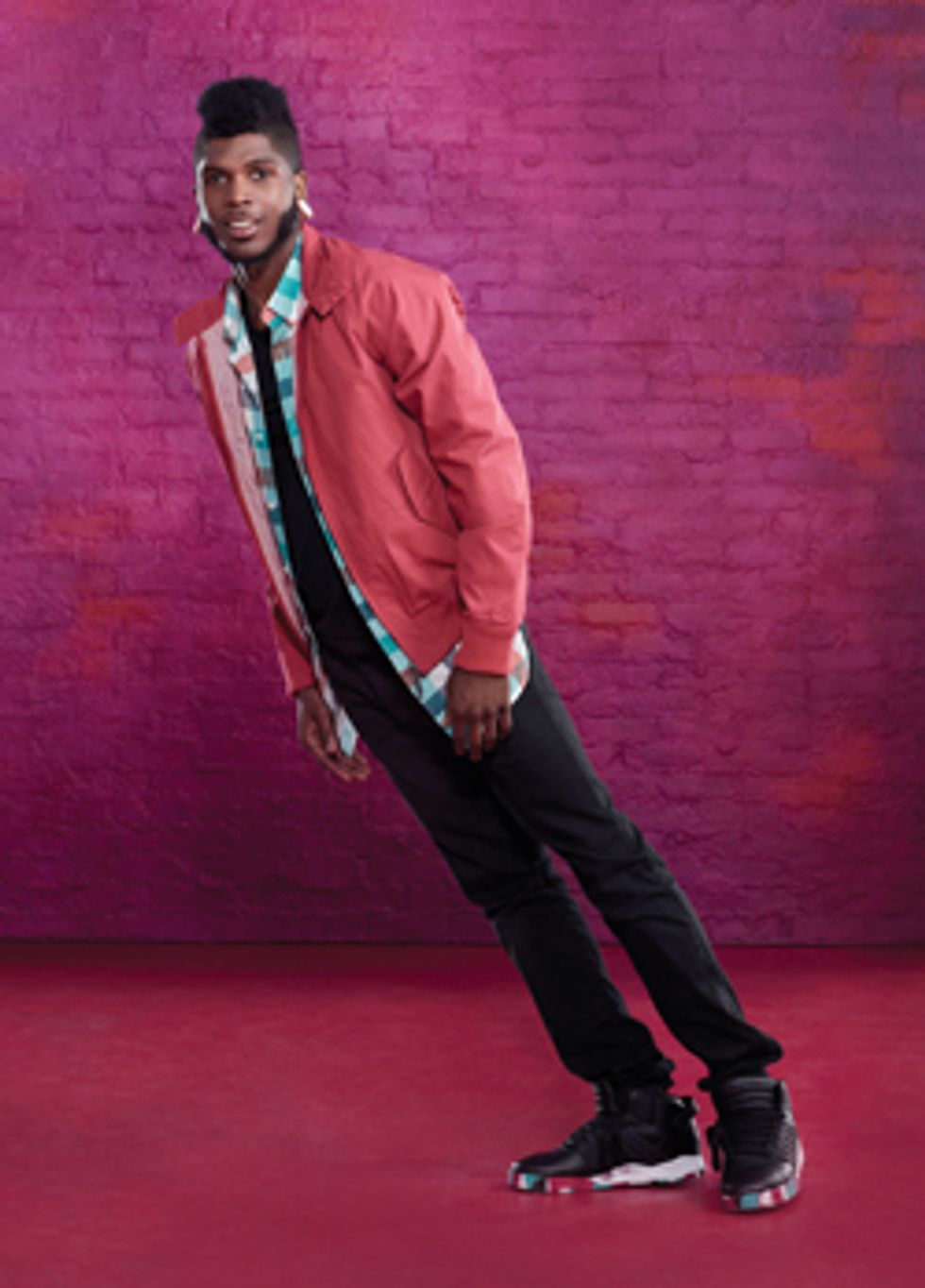 by Mathieu Young/FOX
From the moment he auditioned for "So You Think You Can Dance" Season 9, Cyrus Spencer was a judge and audience favorite. His "animation" style was unique and hard-hitting, and his enthusiasm for performing was infectious. Cyrus wasn't the show's best-trained dancer or the one with flawless technique (hello, Chehon!), but he was definitely memorable. Here, Cyrus shares the 10 reasons he decided to devote his life to dance. —Alison Feller
1. Nothing else in the world makes me as happy as I am when I'm dancing. 
2. Dancing allows me to relieve any stress I feel. It's my remedy. 
3. When I dance, I express my emotions in a positive way. Whether I'm angry, sad or joyful, I can show how I'm feeling through movement. 
4. I've always wanted to be a teacher and to give back. Through dance, I'm able to teach and inspire others. 
5. Dance lets me be an artistic individual. I can mold my own image and become my own person. I get to use my imagination every time I dance. 
6. Dancing keeps me in shape. There's nothing like those long hours training and rehearsing. Working hard builds stamina, strength and muscle control. 
7. This lifestyle is a gift. It's a passion, not a regular job. Working a "normal" 9 to 5 job didn't make me happy. 
8. Dance is social! It practically forces me to talk to people, and I love the company of others. 
9. Dance builds my self-confidence. As a dancer, you learn not to be afraid of yourself. I've begun to understand myself not only as a dancer, but also as a person. 
10. Being a dancer means I'll never reach a limit—I'll always keep growing. As long as you're willing to learn, there are so many different styles out there for you. You can always go further with whatever style you choose—and to me, that's a reflection of life itself.