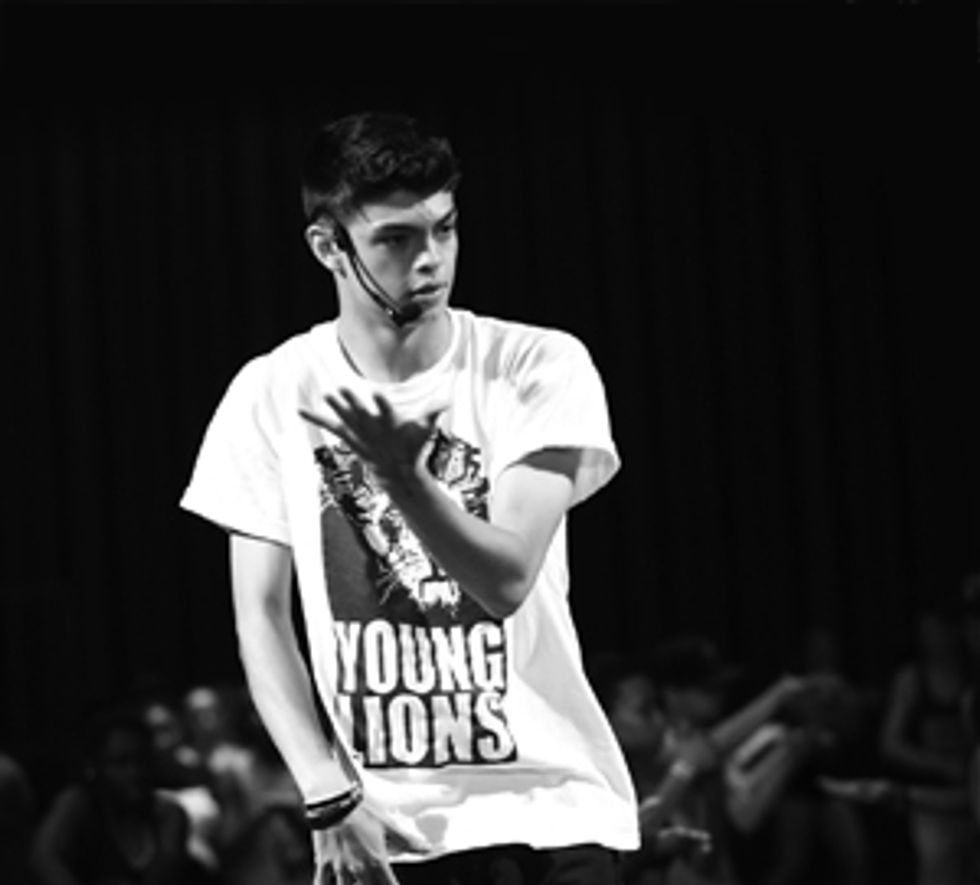 Eastwood teaching at The PULSE On Tour
"My mom always told me, 'Your goal should be to get paid for what you truly love to do,'" Ian Eastwood says. "Now I get to make her proud every day." This dancer/choreographer is living the dream, all right. You probably recognize him from "America's Best Dance Crew" Season 7, where he dominated the stage with Mos Wanted Crew. At 19, Eastwood has already danced in a commercial for Ubisoft/The Black Eyed Peas Experience, won Youth Choreographer of the Year from World of Dance and choreographed a music video for the group 5LP. The Chicago native has also taught his signature style across the globe, hosting regular events and workshops with Millennium Dance Complex, Coastal Dance Rage, Movement Lifestyle and The PULSE On Tour. Want to learn more about this rising superstar? Read on for The Dirt.
If you could choreograph for any performer, past or present, who would it be? Justin Timberlake or Justin Bieber. I feel like my style of movement would fit most naturally on them.
If you could dance with any performer, past or present, who would it be? JT is making a comeback, and I always used to dream of dancing next to him.
Must-see TV shows: "The Office" has been my favorite since I started watching the first season in middle school. And "Fawlty Towers," a British cult classic.
Favorite food: My dad's crabmeat eggs Benedict served with hash brown patties…only made on special occasions!
Something most people don't know about you: I have a life-sized Spider-Man cutout in my room that is staring at me right now.
Biggest guilty pleasure: Reading comic books!
If you weren't a dancer, what would you be? I would probably be a photographer. Click click!
One thing you can't live without: I couldn't live without art!
Favorite city in the world: Chicago. There are some close competitors like Rome, but you all need to go to Chicago. *Biased*
Who is your dance crush? *Insert deflective answer*
Do you have a pre-performance ritual? My shoes always have to be double knotted.