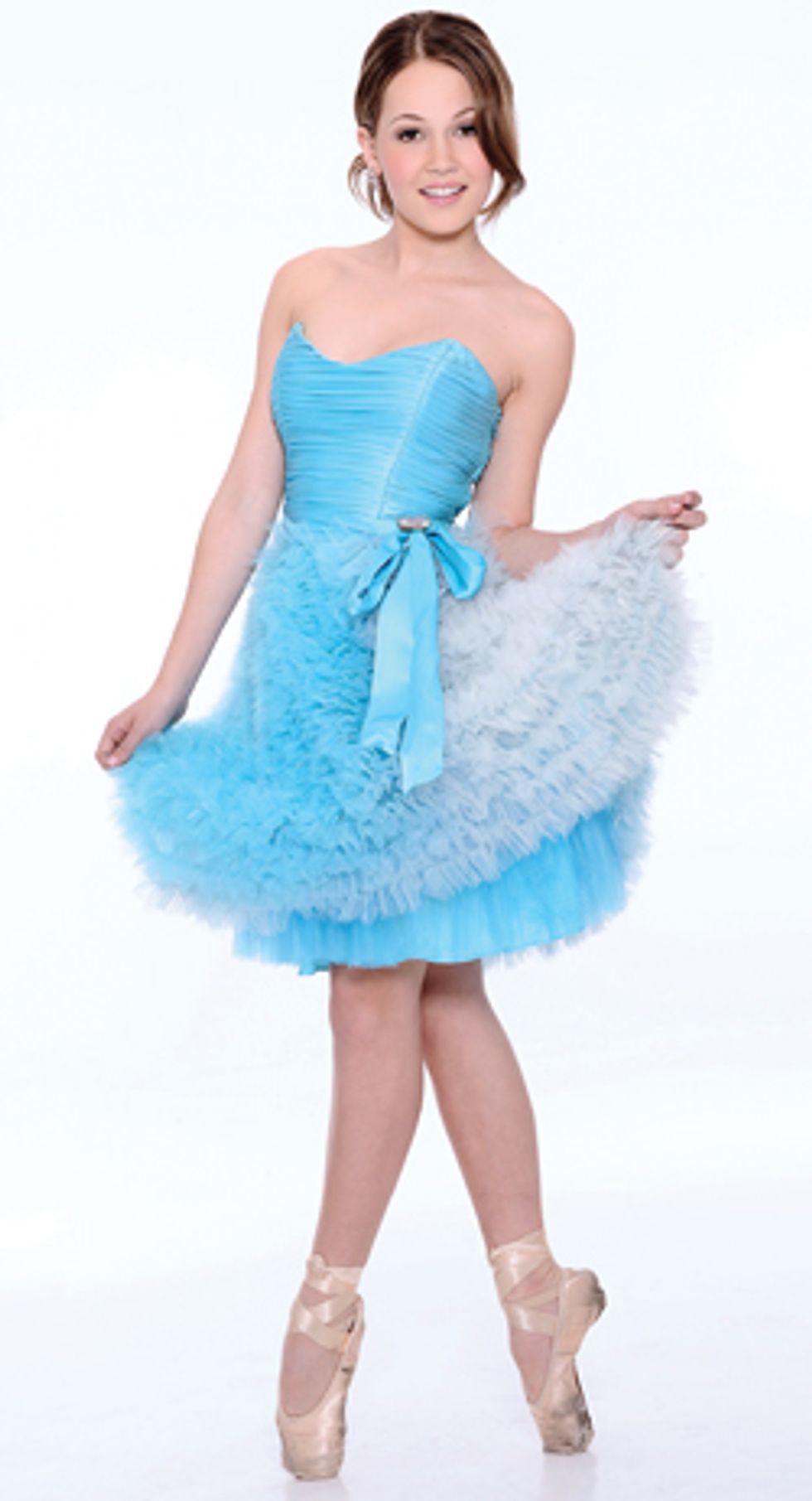 by Keith Munyan
You may know Kelli Berglund as lightning-fast bionic teenager Bree on Disney XD's "Lab Rats." But did you know she's also a star on the competition scene? Kelli started dancing at age 4 and has trained in jazz, ballet, hip hop, acrobatics, tap and contemporary (her favorite) at the Camarillo Academy of Performing Arts in Camarillo, CA, and The Dance Company in Moorpark, CA. Her performance skills scored her early roles on TLC's "Hip Hop Harry" and in various commercials. A fierce competitor, Kelli has won many awards, including first overall solo at MOVE Regionals when she was 14.
Now 16, she's on the "Lab Rats" set all day, every day, but whenever she has time off from filming, she'll take classes at Millennium Dance Complex or EDGE Performing Arts Center in L.A. And her dance training comes in handy on set as well. "My character on 'Lab Rats' is very athletic. She gets into fights—which include high kicks and jumps—and even has a few dance scenes," Kelli says. "Plus, having to remember tons of choreography over the years has helped me when it comes to remembering lines."
Kelli's already working on her next big thing—a show in the works (which will feature both her dance and singing talent) called "My Dance Turn." Want to learn more about this triple threat? Read on for The Dirt.
If you could dance with any performer, past or present, who would it be? 
Melanie Moore
Biggest guilty pleasure: 
Candle-lit bubble baths
Favorite food: 
Swiss cheese fondue
One thing most people don't know about you: 
I have a huge phobia of bugs.
If you weren't a dancer/actress, what would you be? 
A graphic designer or director
Favorite city in the world: 
San Diego
What are your pet peeves? 
People who never want to work hard and chipped nail polish
What's the strangest thing in your dance bag? 
My audition number from a convention two years ago
Where do you see yourself in 10 years? 
On the big screen!