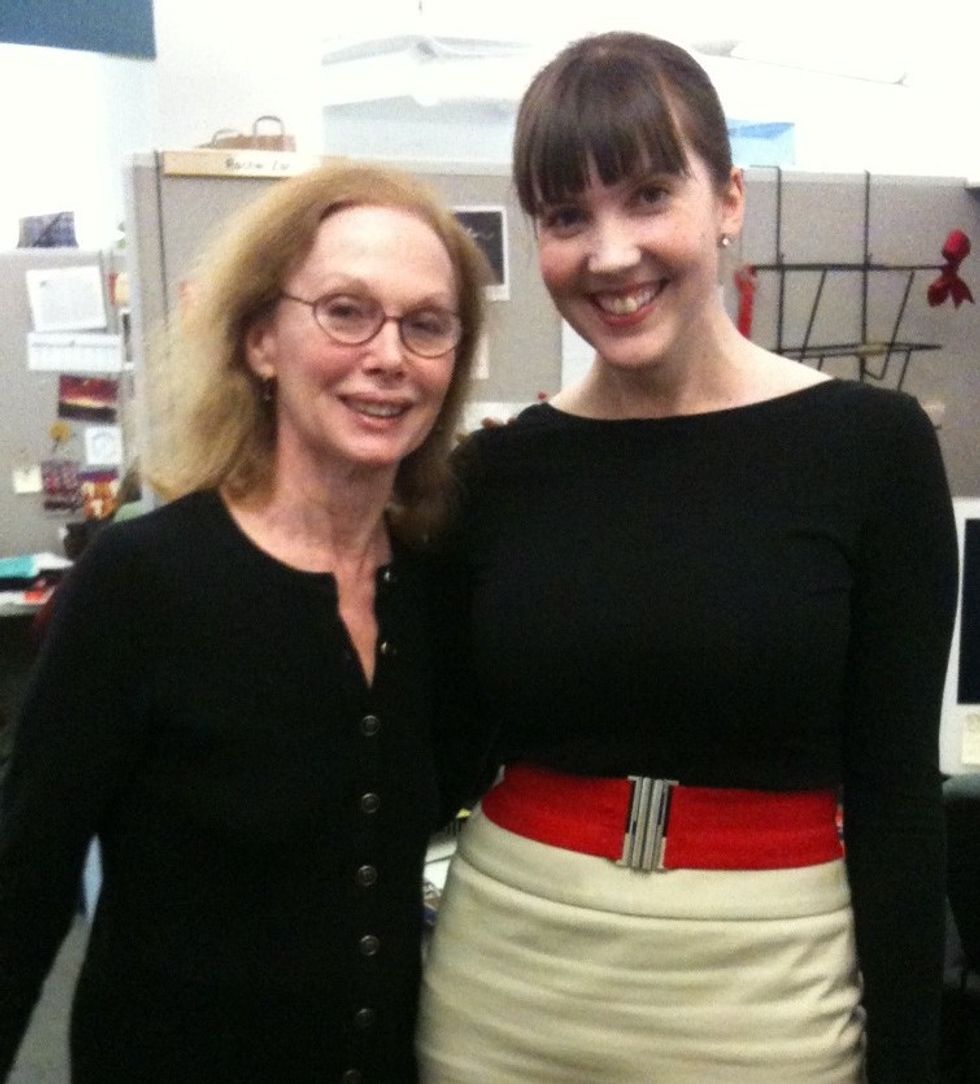 This afternoon, New York City Ballet legend Allegra Kent, one of my idols, stopped by the DanceMedia offices. Once I'd finished hyperventilating with excitement—seriously, this is the ballerina who fascinated George Balanchine throughout the '50s, '60s and '70s, and inspired some of his greatest masterpieces!—we chatted about her adorable new children's book, Ballerina Swan, which hits bookstores this April. (I happen to think the story's protagonist, a swan who desperately wants to be a ballerina, looks a bit like Ms. Kent herself!)
At the end of our conversation, I asked Ms. Kent what advice she had for DS readers. Her answer? "Work hard, study hard—but study everything. Don't neglect your schoolwork. You have to keep a wide range of ideas in front of you. Sometimes your life will go in an unexpected direction—so look at everything."
Wise words from a wonderful artist. Read more about her new book in the April/May issue of Pointe magazine.