Apr. 14, 2015 05:17PM EST
Move to your dream city, sign with a company, live happily ever after: That's the fairy tale for many aspiring professional dancers. But reality is often more complicated—and an increasing number of dancers are finding artistic fulfillment through freelance careers.
Going freelance can be appealing to those who don't have their hearts set on one particular company or choreographer. Freelance dancers are independent. While many build long-standing professional relationships with one or two choreographers, they also have the freedom to work on multiple projects. But with that flexibility comes a degree of uncertainty. Most freelancers have to take on side jobs to ensure financial security. "Only about 5 percent of our dancers book jobs with enough consistency to support themselves through dance alone," says Laney Filuk, a dance agent with Bloc Agency in L.A.
How do they make it all work? DS spoke to three freelancers—a commercial dancer, a modern dancer and a ballerina—to find out what independent life is really like.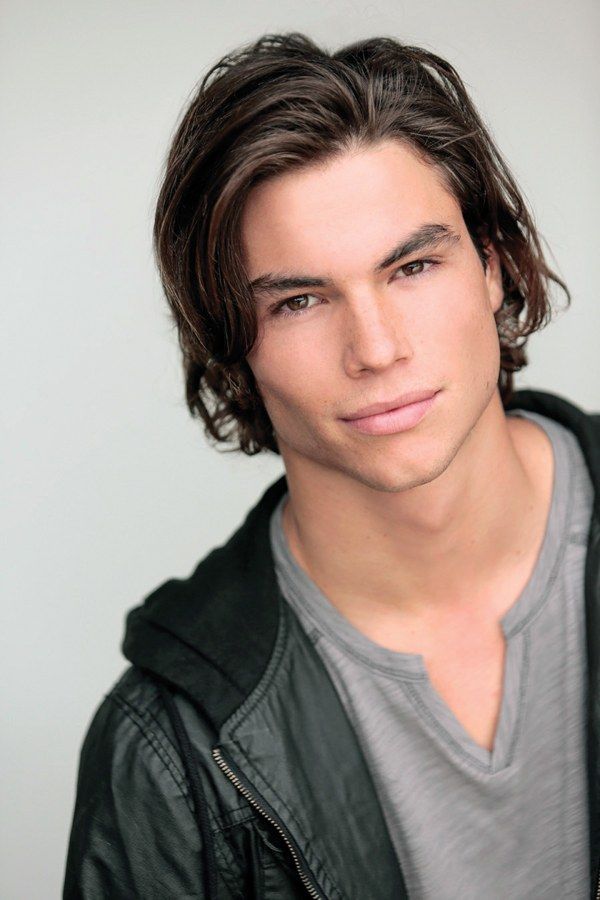 (Clayton Jenkins, courtesy Mason Cutler)
Mason Cutler, commercial dancer
Making the move: "I signed with Clear Talent Group right before graduating high school, after an agent scouted me at a dance competition. One month later, I made the big jump to L.A."
Breaking into the scene: "My first gig was working with Brian Friedman and Tessandra Chavez on 'America's Got Talent.' The producers also had me dance with one of the contestants—a male pole dancer. We wore corsets, Black Swan–esque eye makeup and George Washington wigs!"
Forming connections: "One time, I went to a huge open call for an industrial for Audi. There were hundreds of guys there for just five spots. Lucky for me, my friend Melanie Moore was assisting the choreographer, and I got the gig."
Balancing projects: "It's important to be transparent about your commitments—both with your agent and your choreographers. Sometimes I've had to turn down smaller jobs for big opportunities, like when I toured with Taylor Swift and Demi Lovato."
Staying in shape: "I'm big into surfing and hiking, which helps. I also take class at Millennium Dance Complex, EDGE Performing Arts Center, Debbie Reynolds Dance Studios and Movement Lifestyle."
On the side: "I've been fortunate enough to be able to support myself through dance alone."
Mason's advice: "Trust your talent. It's what makes you shine when things are good—and what gets you through the dry spells."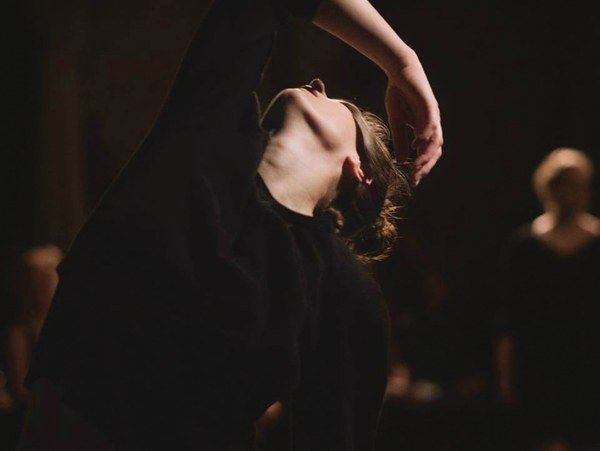 Robson performing with Kendra Portier's BAND|portier (Spencer Lum, courtesy Christina Robson)
Christina Robson, modern dancer
Making the move: "Seán Curran guest-taught at Roger Williams University during my junior and senior years there. I thought I would go home to Boston after graduation, but Seán convinced me to give NYC a shot by offering me an apprenticeship with his company."
Breaking into the scene: "My first project with Seán only lasted three weeks. After that, I had a 'Now what?' moment. I began auditioning and forming a patchwork quilt of small dance jobs."
Forming connections: "The summer after my first year freelancing, I worked as a counselor at Bates Dance Festival. The counselors had to do a skit mocking the faculty. I had to make fun of Monica Bill Barnes—and I really went for it. Later that year, Monica was looking for dancers. When a director at Bates mentioned my name, Monica remembered me from the skit, and I got the job!"
Balancing projects: "You have to establish a hierarchy among your commitments, but it can be tough. I signed a contract with Monica, so she was my priority. But I have an emotional attachment to Seán. I've had to miss out on some opportunities."
Staying in shape: "Some weeks, going from one rehearsal to the next is plenty! But I always try to take classes at Gibney Dance or the Peridance Capezio Center."
On the side: "Nanny, clerk, barista, pet sitter, house sitter, personal assistant—I've pretty much done it all. But teaching really changed things for me. I'm currently on faculty at Gibney and Peridance, and I sub at New York University."
Christina's advice: "Follow through with any kind of connection you have, and be open to every opportunity. No job is too small to get the ball rolling."
Ground yourself in the ritual of taking class. It will keep your fire for dance burning, Even when performance opportunites aren't popping up. —Christina Robson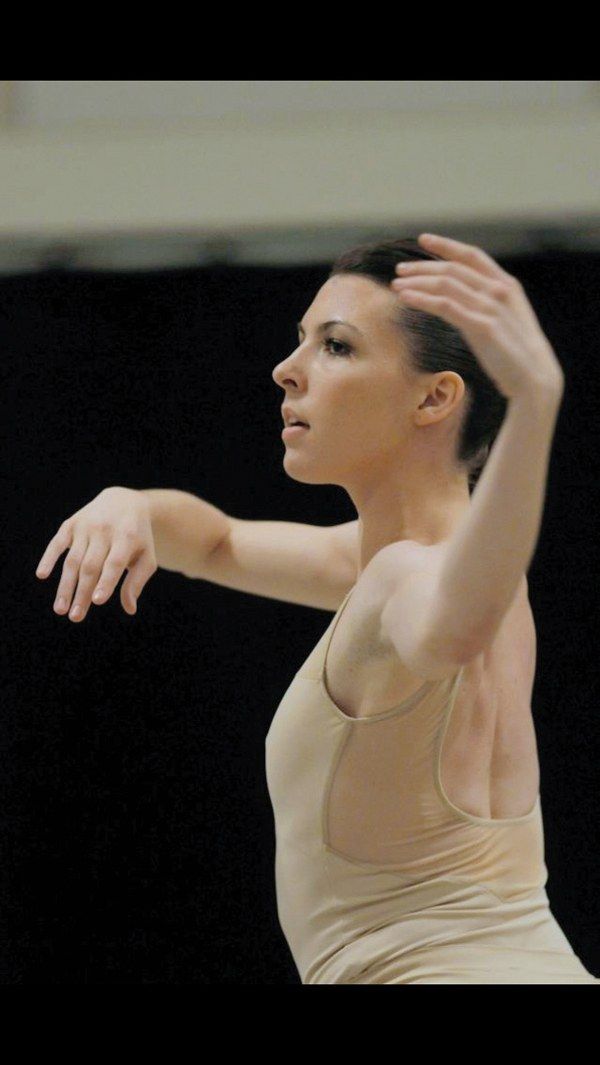 Atkins in rehearsal (photo by Kokyat, courtesy Sarah Atkins)
Sarah Atkins, ballet dancer
Making the move: "I moved to NYC from Dallas, TX, after graduating college. My rough plan was to audition for a company that would take me out of the city. Eight years later, I'm still calling NYC home."
Breaking into the scene: "My breakthrough project was with Morphoses, which I got through an audition."
Forming connections: "I met Miro Magloire, the artistic director of New Chamber Ballet, in Wilhelm Burmann's ballet class at Steps on Broadway. When one of Miro's dancers got food poisoning, I jumped in at the last minute. I've been dancing with the company ever since."
Balancing projects: "New Chamber Ballet's schedule gives me an underlying structure, but it's also super-flexible, so I can take on projects with other companies and artists, like Ballet Next, Joshua Beamish, Emery LeCrone and CONTINUUM Contemporary/Ballet. When it comes to scheduling conflicts, I prioritize whichever choreographer I committed to first."
Staying in shape: "I take Burmann's ballet class regularly."
On the side: "I wait tables, babysit and occasionally teach ballet. Side jobs give me the financial freedom to be more selective when it comes to artistic projects."
Sarah's advice: "The freelance life is for someone who really wants to create her own path—for someone who doesn't fear instability."
How to Book That First Job
Breaking into the freelance industry can feel like a daunting task—especially since many choreographers prefer to work with dancers they already know. "Auditions are growing fewer and farther between these days," says Laney Filuk, dance agent with Bloc Agency in L.A. "It's all about networking, which makes it tough for kids who are new to the scene."
If you're having trouble getting started, Filuk suggests turning to social media. "In many ways, putting your headshot online is the new first audition," she says. Online networks are a great way to find out when choreographers will be teaching master classes or holding open rehearsals, too.
In addition, Filuk recommends following not just choreographers, but also choreographers' assistants on Twitter and Instagram. "Assistants tend to teach more, so they can be a lot more accessible," she says. Being a regular at an assistant's class can be the extra push you need to get that first gig.
Jun. 15, 2019 10:12AM EST
(From left) Darriel Johnakin, Diego Pasillas, and Emma Sutherland (all photos by Erin Baiano)
Congratulations to Dance Spirit's 2019 Cover Model Search finalists: Darriel Johnakin, Diego Pasillas, and Emma Sutherland! One of them will win a spot on Dance Spirit's Fall 2019 cover. Learn more about the dancers on their profile pages, and then vote for your favorite below. You can vote once a day now through July 15.
We also want you to get social! We'll be factoring social media likes and shares into our final tallies. Be sure to show your favorite finalist some love on Facebook, Instagram, and Twitter, sharing their profile pages and using the hashtag #DanceSpiritCMS.
Cover Model Search
Jun. 18, 2019 01:27PM EST
Photo by Erin Baiano
In our "Dear Katie" series, Miami City Ballet soloist Kathryn Morgan answers your pressing dance questions. Have something you want to ask Katie? Email dearkatie@dancespirit.com for a chance to be featured!
Dear Katie,
When I sit with the soles of my feet together, my knees easily touch the floor, and most exercises to improve turnout are easy for me. But when I'm actually dancing, my turnout is terrible, especially on my standing leg. Why doesn't my flexibility translate to turnout?
Chrissy
Dear Katie
Jun. 18, 2019 10:59AM EST
Via Twitter
Would that we could all live in Taylor Swift's Pride-topia, booty-popping with Todrick Hall and sharing snow cones with Adam Rippon in our rainbow-flag-bedecked RV park. But much as we're loving "You Need to Calm Down" and other similarly upbeat celebrations of Pride month, this is also a time to recognize the battles the members of the LGBTQIA+ community have fought—and are still fighting. That's one of the reasons why "I'm Gay," a new dance video by Eugene Lee Yang of The Try Guys, is so important.
The dark, deeply personal video is Yang's coming-out moment. We see Yang being rejected by his family, condemned by a preacher, and attacked by a hostile mob after attempting to express himself as a gay man. Though not a professional dancer (as we found out in "The Try Guys Try Ballet"), Yang is a gifted mover; he choreographed the project himself, and gathered a group of talented performers to bring the story to life.
Dance Videos