Gaby celebrating her "SYTYCD" win (photo by Adam Rose, courtesy FOX)
Competing on "So You Think You Can Dance" is an epic challenge—but Gaby Diaz made it look easy. Though the 19-year-old went on the show as a tap dancer, she excelled in everything from emotional contemporary pieces to hard-hitting hip-hop routines during the 10-week marathon of live episodes. Watching her brilliant finale performances, it was hard to believe Gaby almost didn't make it past the first round.
"My initial audition solo, in Dallas, I was thinking too hard about what I thought the judges would want to see from a tap girl," she explains. "I wasn't being true to myself." She was cut—but, convinced that this was her season, she went back to the studio with longtime teacher Jillian Torgas-Leyva. Three days later, she flew to Detroit to audition again. "I did a new solo, and it was much more my style," she says. "I was really confident in it. And that got me through!"
Gaby, who has watched "SYTYCD" since Season 1, is thrilled to be the show's first tap winner. "There were a lot of tappers who paved the way for me," she says, citing Season 10's Aaron Turner and Season 11's Zack Everhart and Valerie Rockey as her inspirations. "I was so happy to bring it home for Team Tap." Anthony Morigerato, who choreographed Gaby's tap duet with Everhart for the performance finale, was especially impressed with her skills. "She makes sounds cleanly and effortlessly," he says, "but her technique never overwhelms her style."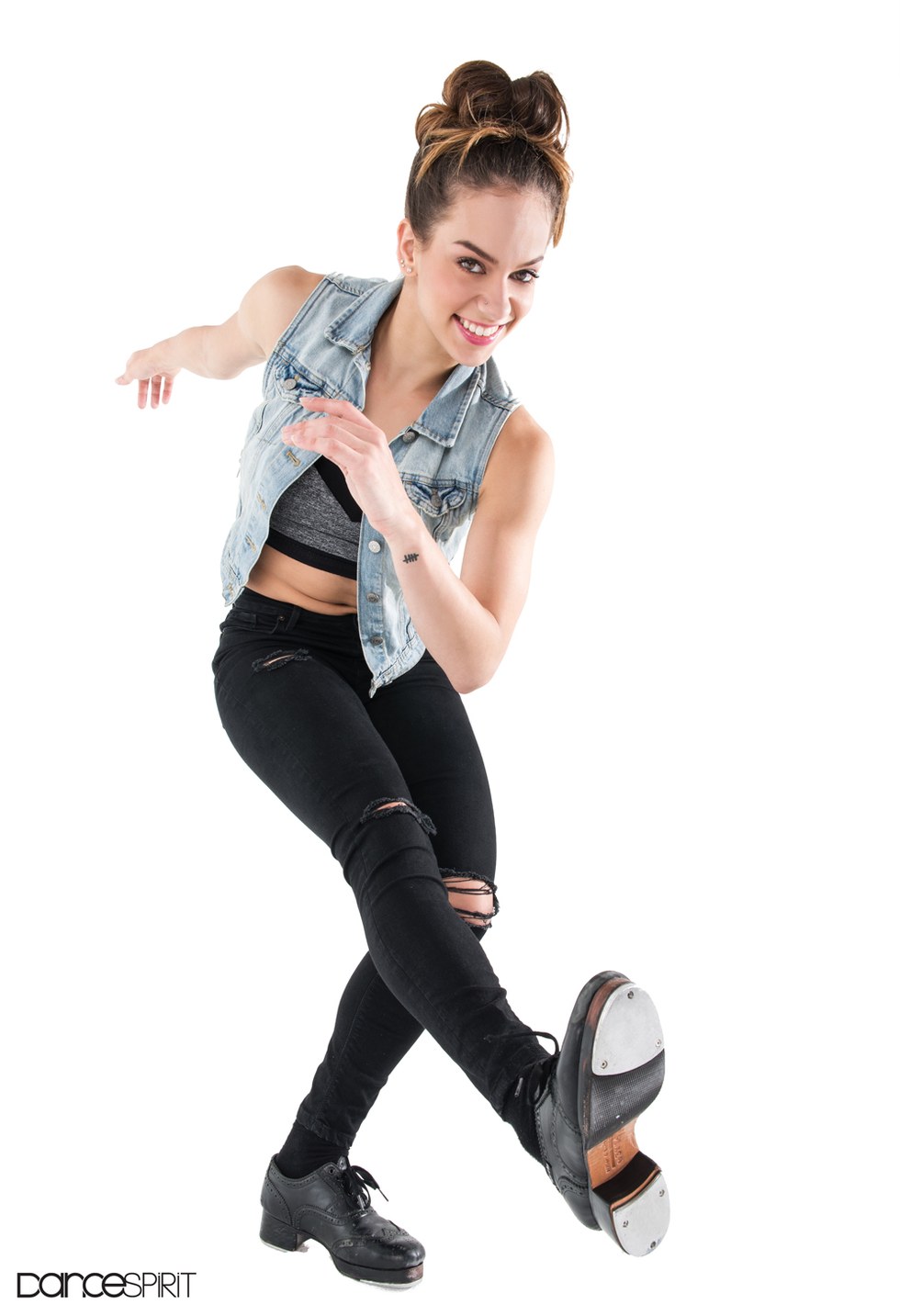 (Photo by Lucas Chilczuk)
Tap may be closest to Gaby's heart, but it's her versatility that helped her make the "SYTYCD" Top 20—and ultimately take home the prize. The Miami native studied ballet, modern, jazz, hip hop and more at her home studio, Roxy Theatre Group, and at Miami's New World School of the Arts. (She's good friends with fellow Miamian Ricky Ubeda—did you see him freaking out after she was announced this year's champion?) She was even a 2014 YoungArts winner for…wait for it…jazz dance. Her technical training is so strong that the first time Team Stage captain Travis Wall saw her during Vegas Week, he thought she'd auditioned as a contemporary dancer. "I was like, 'Who's that girl?' My notes said 'tap dancer,' " Wall remembers. "From that moment, I knew she'd be on the show."
Gaby is currently wrapping up the "SYTYCD" Season 12 tour, but in February, she'll head to Las Vegas to dance in Jennifer Lopez's new show. After that, she wants to keep her options open. She's interested in music videos, awards-show performances and, eventually, a company contract. " 'SYTYCD' was a really humbling and inspiring experience," she says. "Being around so many people who love what they're doing made me certain that I don't want dance to be a hobby. I want it to be my career."
The Judges' Verdicts
"Gaby's story is a true testament to the payoffs of perseverance, dedication and hard work. She came into the competition as a tapper and left as an incredibly talented all-round dancer. I'm extremely proud of her." —Nigel Lythgoe
"I couldn't be happier for Gaby. We discovered early on just how technically faultless she truly was. Week after week, she displayed tremendous dexterity and refinement—
every performance appeared effortless. What I loved most about Gaby is how she danced with an expression of joy and freedom. She always gave us the best version of herself." —Paula Abdul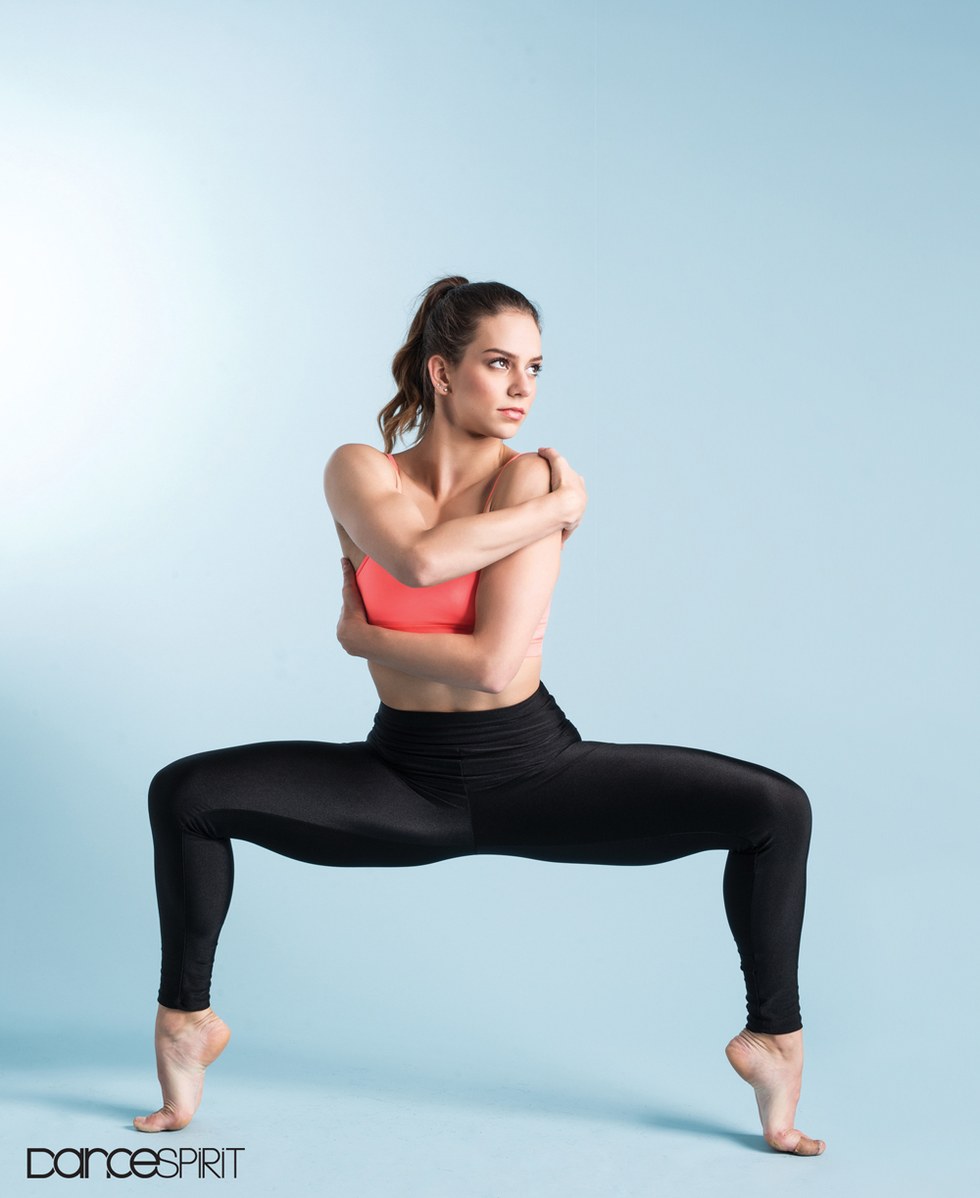 (Photo by Lucas Chilczuk)
How does Gaby feel about the new "SYTYCD" "Stage vs. Street" format?
"I think the show has always had that aspect to it," she says. "Seeing how the trained dancers did in their hip-hop routines and how the hip-hop people did in classical routines was part of what made 'SYT' good TV. But this season, having a larger group of street dancers brought a really different, fun energy to the competition. Stage dancers, we're more critical of ourselves. We're perfectionists. The street dancers kept the energy light in rehearsals. We all got along really well."
Oh, Captain, My Captain
Gaby loved that Team Stage captainTravis Wall was a mentor both on- and off-camera. "He always made sure to askus how our bodies were doing, and how we felt about our routines," she says. "He offered a lot of advice to us and to our partners, even if they were from Team Street. He was like our papa."
The love is definitely mutual. "Gaby was the dancer I never had to worry about," Wall says. "I knew she'd have the routine—she'd nail it by the second day of rehearsal! So I focused on keeping her body healthy and helping her connect with the audience."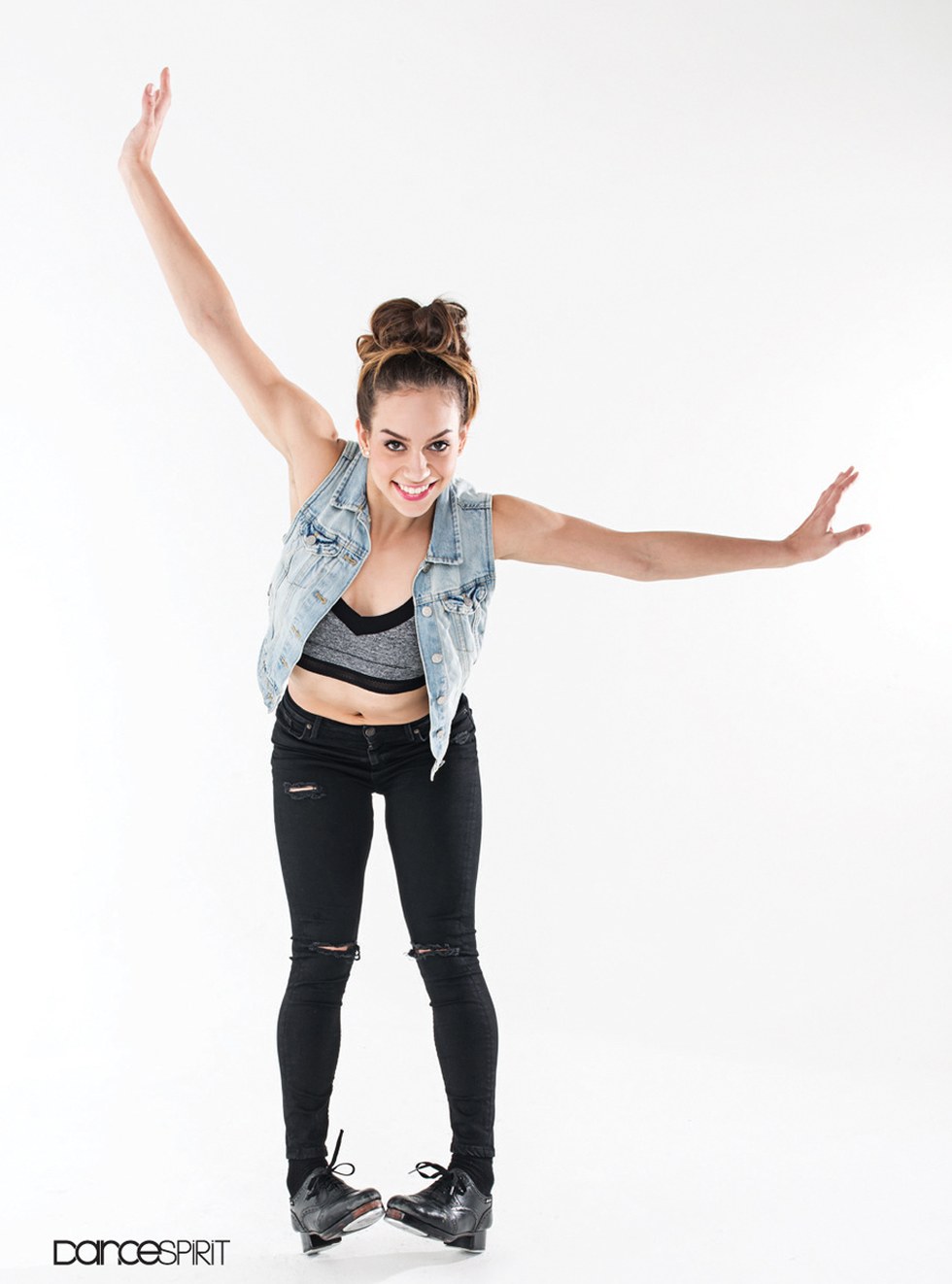 (Photo by Lucas Chilczuk)
When did he know she was a serious contender for the title? "She had her breakout moment with the geisha hip-hop routine," Wall says. "Sometimes stage dancers don't have that raw competitive energy inside them, so I tried to bring that out in her. I told her, 'You have the chance to win this show, and I'm rooting for you, but you have to start acting like you want to win.' And after that geisha routine, she really was performing to the highest capacity."
Top 10 Breakdown
We asked Gaby to describe the other members of the "SYTYCD" Season 12 Top 10 in a single word. Here's what she had to say:
Derek: "Flexible."
Edson: "Strong."
Hailee: "Backbone. She wasmy backbone on the show."
Jaja: "Determined. And focused. That's two words!"
Jim: "Flawless."
JJ: "Wise."
Megz: "Mama. She was everyone's mom."
Neptune: "Passionate."
Virgil: "Entertainer."
Favorite "SYT" routines: "My duets with Robert, Zack and Joshua."
Most-challenging routine: "African jazz with Burim and Ariana. It was physically demanding, and it was still early in the competition, so I hadn't built up my stamina yet. Plus, we had to deal with those canes."
Favorite Cat Deeley moment: "When she announced she was pregnant! It was the cutest thing ever."
"SYT" BFF: "Hailee Payne. Her energy was contagious and she really helped me get through those long rehearsals."
What's going on backstage? "Virgil sneaks in naps whenever he can. On TV, he has so much energy, but you walk offstage and Virgil's asleep in a corner."
Favorite tap dancers: "Anthony Morigerato is probably my favorite tapper in the world. Getting to work with him on the show was incredible. Derick Grant is such a powerful hoofer. His swag is so cool. Alexis Juliano, who was on 'SYT' in Season 10, is one of the coolest tap women out there. And she's from Florida, too!"
Dream dance companies: Travis Wall's Shaping Sound, Stacey Tookey's Still Motion
Advice for Dance Spirit readers: "Keep taking class. You're never too old to learn something new. Work outside of your comfort zone. If you're a contemporary dancer, take hip hop or jazz or tap. Everyone should take tap! It'll help you with your musicality."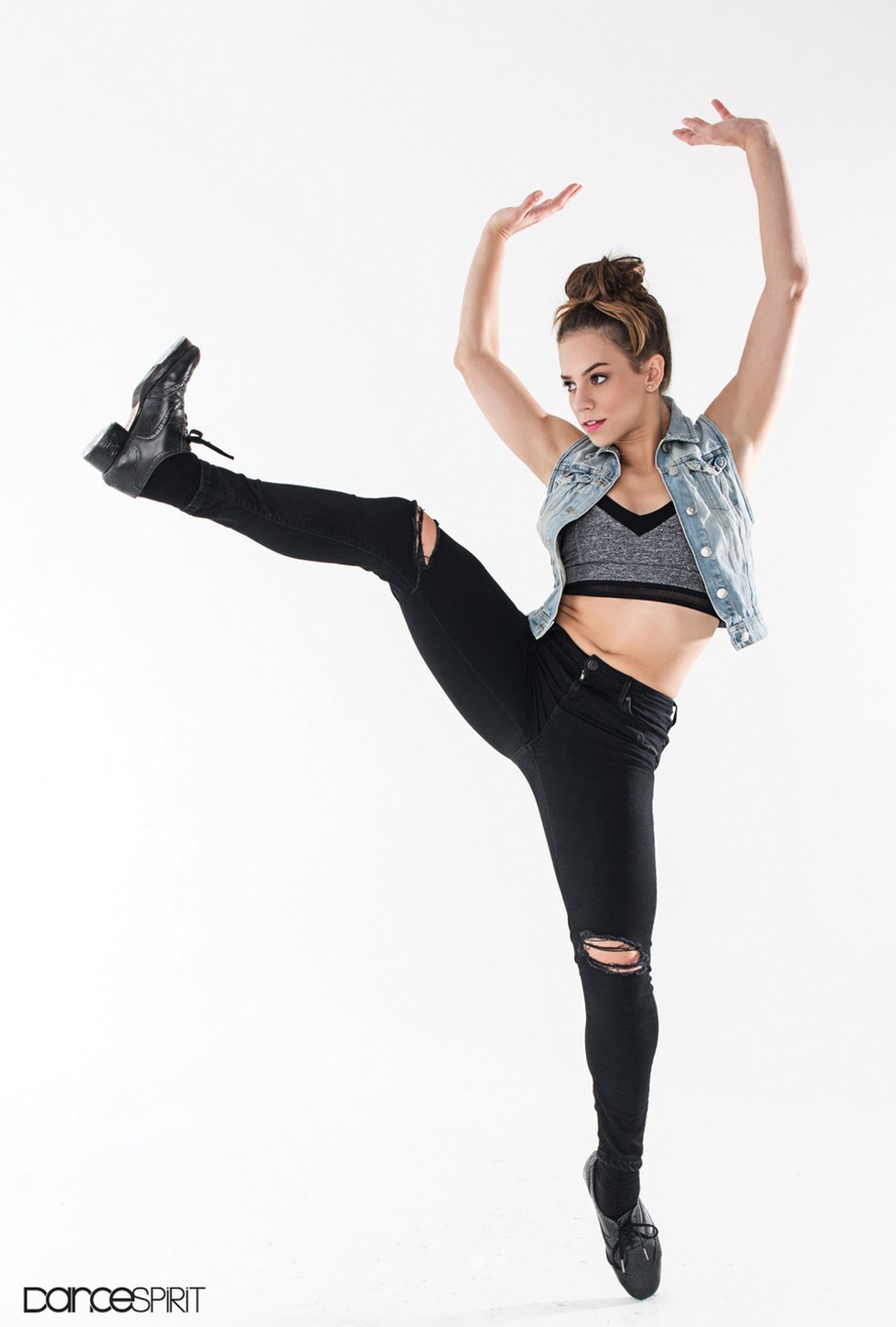 (Photo by Lucas Chilczuk)
Fast Facts
Birthday: March 9, 1996
Favorite color: purple
Favorite food: mangoes
Favorite movie: "Anything Leonardo DiCaprio does."
Favorite music: Mumford and Sons
If she wasn't a dancer, she'd be: "A chef! I'm dying to learn how to cook."
Three emojis that describe her:

American Ballet Theatre principal dancers Sarah Lane and Daniil Simkin (courtesy ABT)
Last May, we told you about a special exhibition of the Mark Ryden artwork that sparked Alexei Ratmansky's sweet-treat of a ballet, Whipped Cream. Well, hold on to your tiaras, bunheads, because there's a brand-new exhibit featuring actual costumes from this megahit production. The Nutcracker's Land of Sweets has some serious competition!
Keep reading...
Show less
via @kyle_vanny on Instagram competing on World Of Dance
Kyle Van Newkirk is a tap dancer you probably remember from the premiere season of NBC's World of Dance. In case you missed it, he is also one of Showstopper's incredible convention teachers. What makes Kyle stand apart from some of today's other incredible tappers? He isn't afraid to change what tap means to his audience and even himself. This modern view of tap dancing is important because it shows us that tap dancers are just as versatile and dynamic as dancers of any other genre. We sat down with Kyle to get his advice on bringing tap dancing into the 21st century.
Keep reading...
Show less
What did I just hear you say? You think all dancers are weak and delicate? PLEASE SAUT DE CHAT OUT OF MY LIFE. (Giphy)
Sure, dancers definitely have some unique identifying characteristics. (We're all obsessed with Center Stage? FACT.) But we're also subjected to all kinds of annoying, inaccurate stereotyping. Here are 10 dancer stereotypes that we never want to hear again.
Keep reading...
Show less
University of Minnesota Dance Team (courtesy University of Minnesota)
They say there's no "I" in "team"—and nowhere is that truer than the world of college dance teams, where precision reigns, uniformity is key, and a single misstep from any given "I" can cost a group a championship trophy. So it's unsurprising that securing a spot on one of the best dance teams in the country is no easy feat.
Members of these highly athletic teams rehearse for hours every week—on top of academic classes and commitments—and perform at football and basketball games, annual concerts, and nationally televised competitions (hi, ESPN). And "no I" rule notwithstanding, each of these top teams is made up of highly trained, highly technical, highly hard-core individuals, who come together to create a ready-for-victory pack.
These six teams aren't one-off success stories—they're consistently strong, and earn the top spots at major competitions like UDA and NDA nearly every year. Up for the challenge? Here's what to know before you go to auditions.
Keep reading...
Show less
Lol, same. (Screenshot via YouTube)
Picture this: You've scored tickets to Ellen DeGeneres' hit show, "Ellen." The day has come, the show is as hysterical as ever, Ellen is debating the biggest hot-button issue since the blue/black or white/gold dress, "Laurel vs. Yanny" (side note: it's LAUREL, people), and tWitch is killing it over at the DJ booth, as always. Ellen decides it's the perfect time to single out an audience member and, lo and behold, that person is "SYTYCD" champ ( and December 2017 cover star!) Lex Ishimoto.
Keep reading...
Show less
May. 16, 2018 02:26PM EST
Ema Peter
The Glorya Kaufman International Dance Center is the 54,000 square foot home of the USC Glorya Kaufman School of Dance, one of the largest facilities dedicated to dance on a private university campus. Designed for their innovative new curriculum, that supports a range of dance styles, the school's staff designated Harlequin to provide wall-to-wall flooring for the large 3,500 square foot Performance Studio as well as five dance studios in their new state-of-the-art building.
Keep reading...
Show less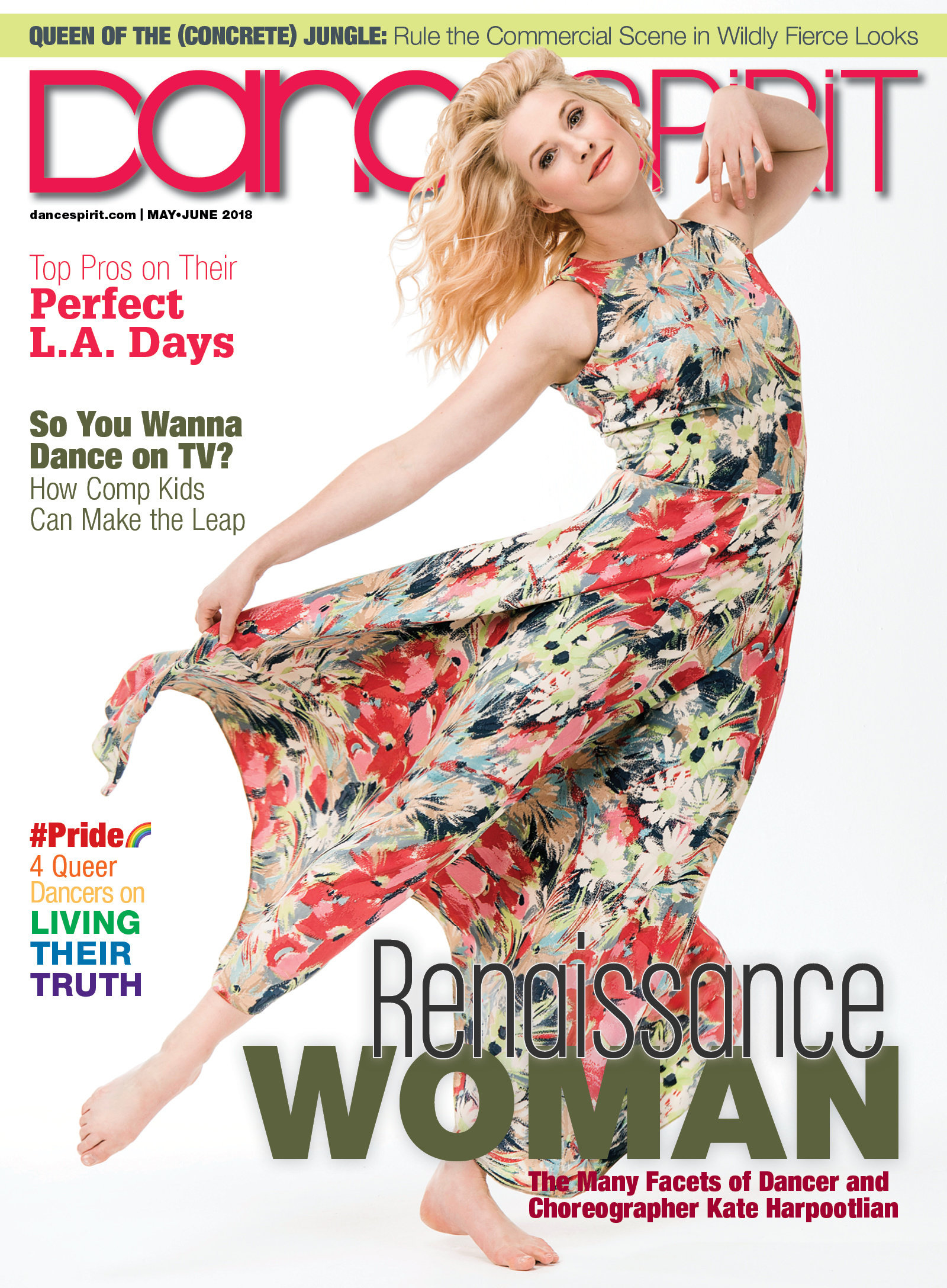 Get Dance Spirit in your inbox