The Many Facets of Dancer and Choreographer Kate Harpootlian
Photo by Lucas Chilczuk
With several Shaping Sound tours and TV credits like "So You Think You Can Dance," "Dancing with the Stars," and "Boardwalk Empire" to her name, you wouldn't expect Kate Harpootlian to be refreshingly down-to-earth. But that's exactly how she is: As soon as you start talking to the gifted dancer and choreographer, it becomes clear that she doesn't take herself too seriously. And she's happy to tell hilarious stories to prove it. (Ask her about the time she did a Mr. Peanut impression when Mia Michaels asked her to improvise, or the time she starred in a Japanese makeup commercial and had to do grand pliés wearing one pointe shoe and one flat shoe.)
That mixture of humor and grace is evident in Harpootlian's growing body of choreographic work. Her one-act show Better Late Than Never, for example, which premiered last summer, has a jazzy, West Side Story vibe, offsetting heavier moments with touches of whimsy. "There's always a balance in my work," Harpootlian says. "I want to use humor to balance out the darker aspects. It's like one of my friends once said: 'You make me laugh, and then you make me feel bad for laughing.' "
---
The Beginnings

Born and raised in South Carolina, Harpootlian started training at the Columbia Conservatory of Dance at age 4, but switched over to Columbia City Jazz Conservatory (then called Columbia City Jazz Dance School) at 6. During her time at CCJC, Harpootlian encountered many people who would become important mentors in her dance career, from artistic director Dale Lam to choreographer Jason Parsons. Lam remembers Harpootlian for her dedication and passion. "Kate used to ask if she could stay late while I was cleaning up the studio and just dance," says Lam. "She would go in there for two or three hours and just dance her life out. That's who she is."
It was Parsons who gave Harpootlian her first featured role in a group number, a decision that meant more to her than he could have known. "Around age 11, things started to go haywire—I was really skinny, weak, and couldn't remember any of my moves," says Harpootlian. "When Jason cast me, it gave me hope that I could keep going."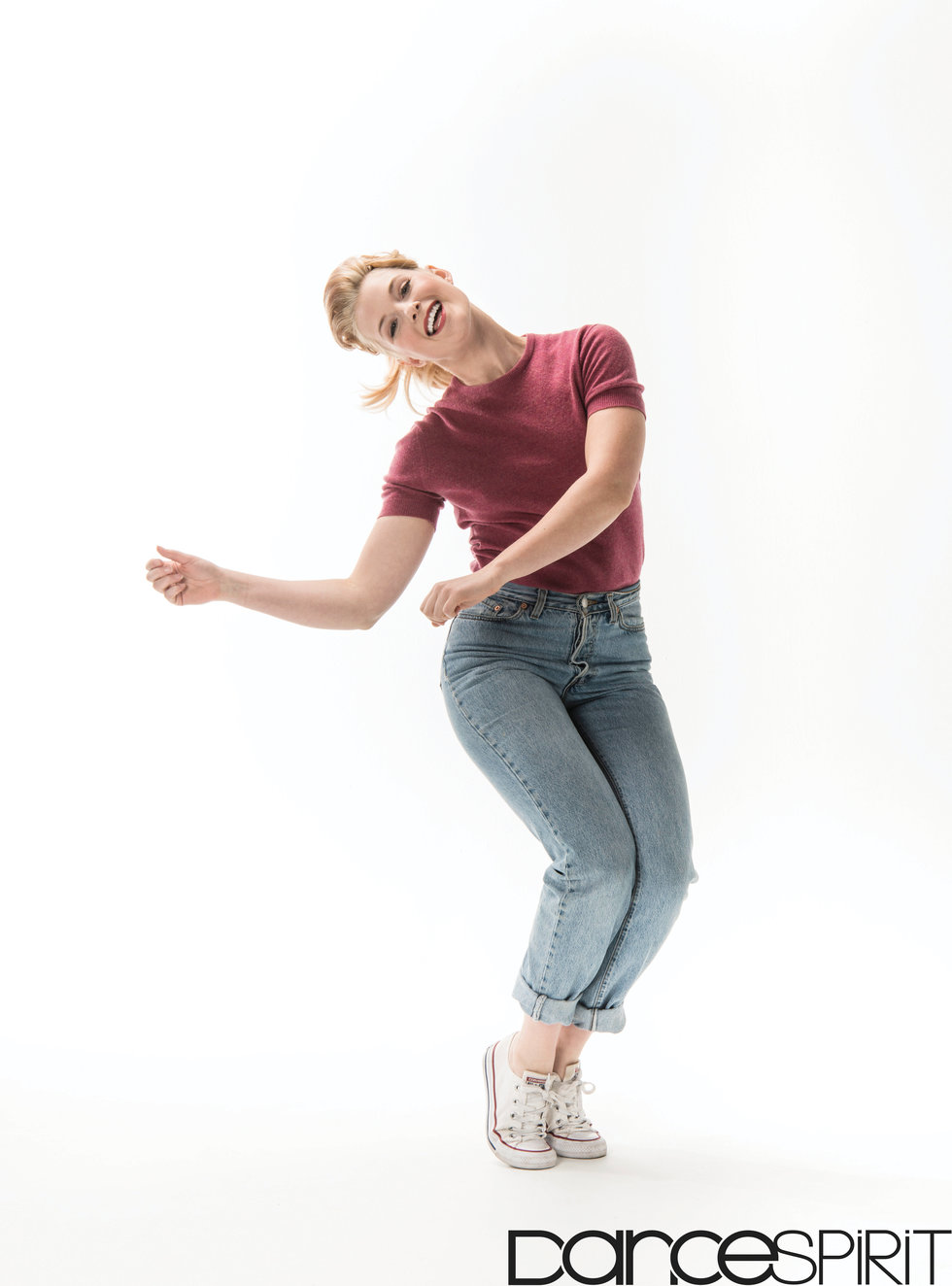 Photo by Chilczuk
Despite her physical struggles, Harpootlian continued to train and attend conventions like Tremaine, Co.Dance, JUMP, and New York City Dance Alliance, where she met future friends and collaborators like Nick Lazzarini and Travis Wall. At 14, she was officially diagnosed with a thyroid disorder known as Hashimoto's disease. "Once I got the right medication, within a year I was getting scholarships and making all of the dances," says Harpootlian. "Looking back, I'm so thankful for the disease, because I don't think I would've been strong enough to survive in this business without it."
After graduating high school early, Harpootlian thought she had her future all figured out—starting with a gig on a cruise ship. But after she moved to Virginia Beach to train with Denise Wall in preparation for that job, Harpootlian decided to switch gears, abandoning the cruise ship opportunity to keep training. "I'm a nerd," she says. "If there's knowledge at my fingertips, I have to stay and grab it. I put learning above all else, and working with Denise really opened my eyes."
Empire State of Mind
Harpootlian's course correction turned her dance dreams toward NYC, and at 19, she felt ready to move there. She found an apartment with Lazzarini and reconnected with Parsons, who hired her on various jobs. "Jason took me to shows at The Joyce Theater and Brooklyn Academy of Music," she says. "He introduced me to Juilliard, since all I knew about it was that it was Julia Stiles' school in Save the Last Dance! He really took me under his wing."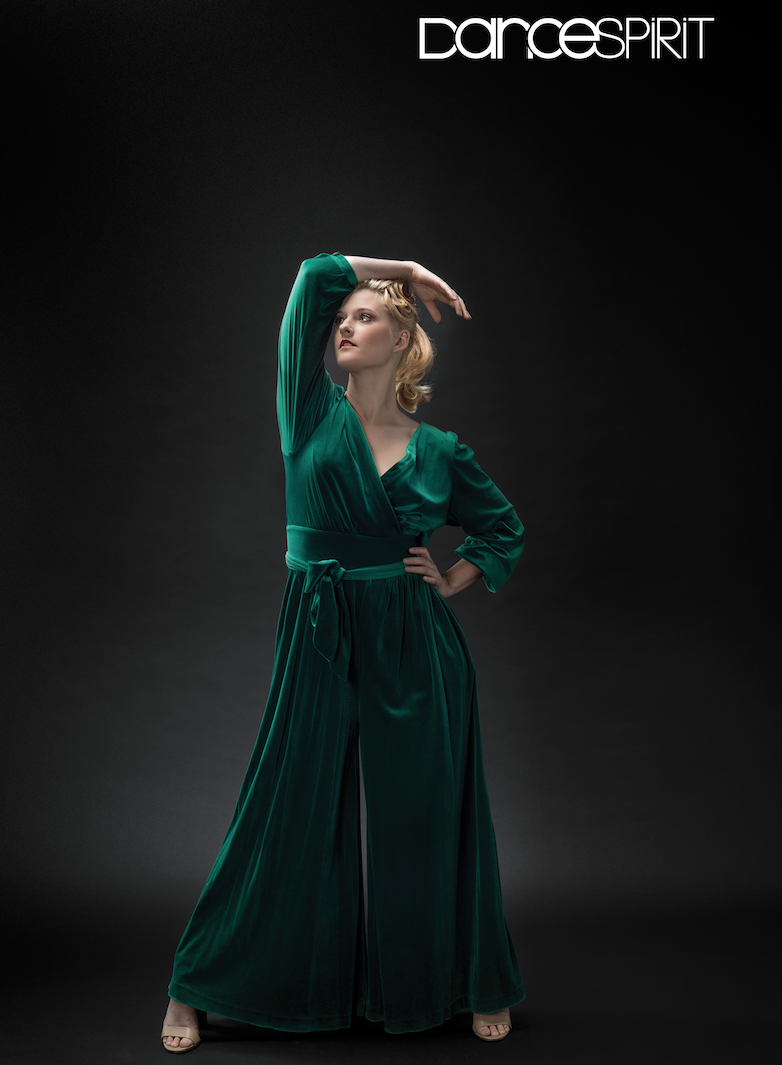 Photo by Chilczuk
To pay the bills, Harpootlian did everything from dancing at birthday parties for Upper East Side housewives to performing at bar mitzvahs in New Jersey. "My job track is hilarious to pretty much everyone," Harpootlian says. "I literally didn't say no to anything. But here and there, I was able to do jobs I really loved." Among those jobs were appearances on "Dancing with the Stars" and "Boardwalk Empire," performing in Carrie Underwood's "Something in the Water" video, dancing with Billy Bell's Lunge Collective, and, eventually, joining Wall's Shaping Sound.
West Coast Adventures
Harpootlian remembers her first performance with Shaping Sound, at DancerPalooza in 2014, as "probably the scariest thing I've ever done." She had just two days to learn the show alongside fellow new members Amy Yakima and Justine Lutz, and she also ended up having to learn Chantel Aguirre's duet after Aguirre tore her meniscus. "It was the craziest thing I've ever experienced," says Harpootlian. "That was my introduction to the L.A. dance world."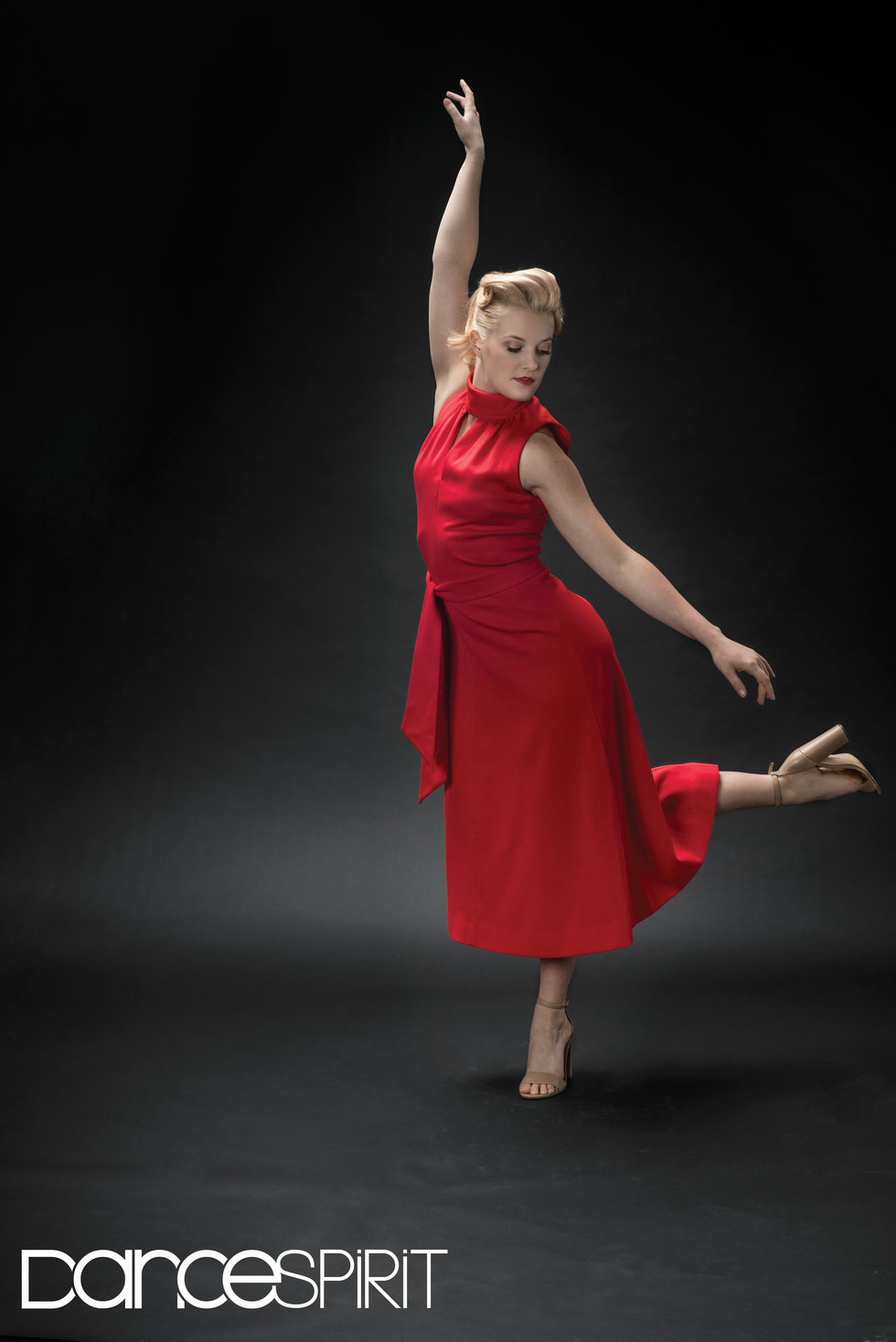 Photo by Chilczuk
2015 also marked Harpootlian's run as a contestant on Season 12 of "So You Think You Can Dance," where she made it to the Top 14 and worked with choreographers like Brian Friedman and Spencer Liff—as well as Wall, who calls Harpootlian "one of a kind." "Kate's storytelling ability makes her incredibly special," he says. "I can give her an overall direction and she'll take it and make smart and unique choices. She makes every single moment shine."
An Emerging Voice
Harpootlian's skills as a storyteller make her a natural choreographer. In 2016, she won first runner-up at the Capezio A.C.E. Awards for her piece Dignity, set to Rufus Wainwright, which Capezio hailed as "clever and theatrical." That was the moment, Harpootlian says, "where I felt like I had made it."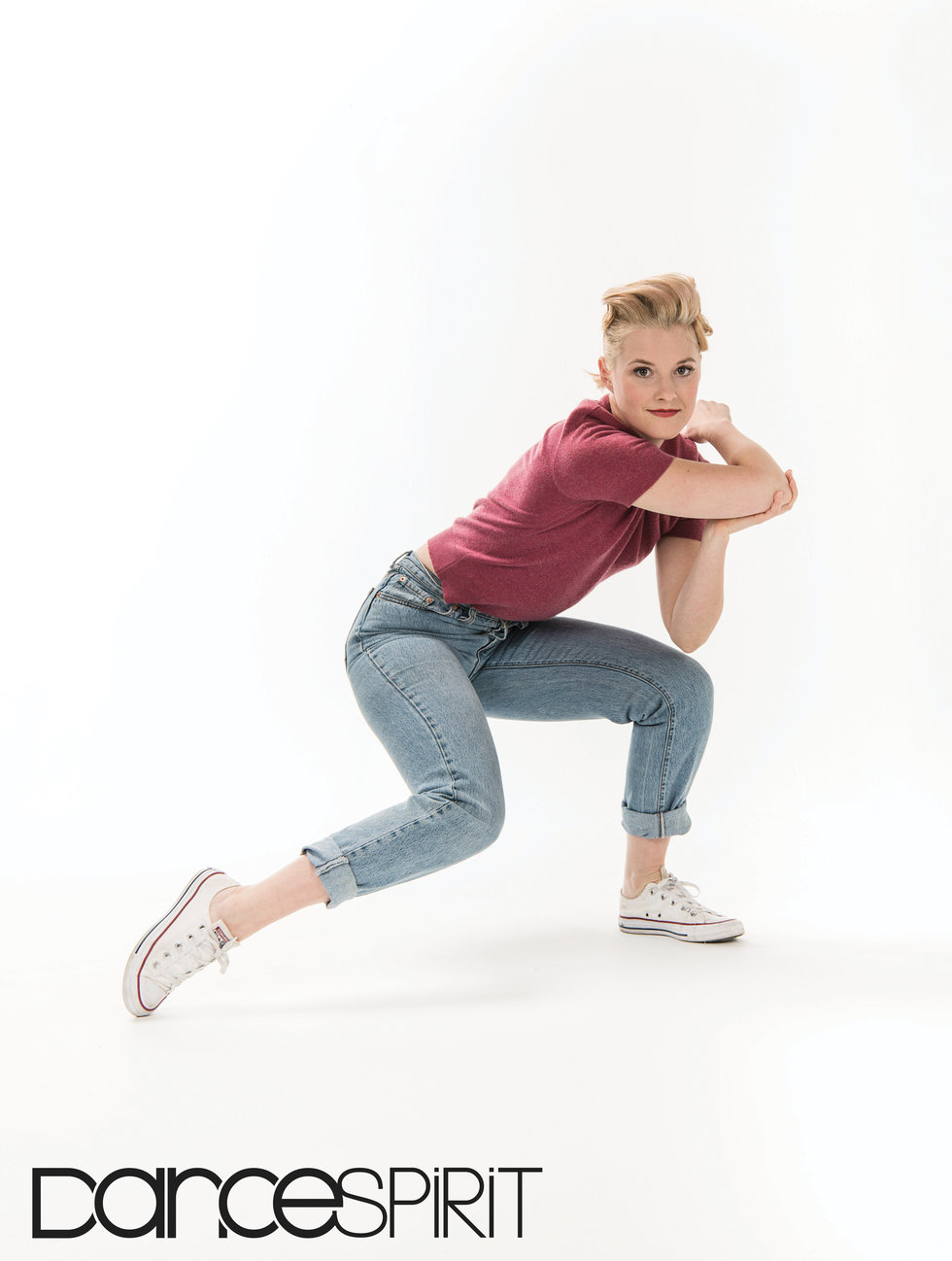 Photo by Chilczuk
That same night, Harpootlian started workshopping her next show, which became Better Late Than Never. She set out on a "'60s quest," researching the movies and music of the decade. The resulting 40-minute piece "starts very Disneyfied and ends up in hip counterculture," she says. Better Late Than Never was also a full-circle moment for Harpootlian: Her mentor, Parsons, was part of the cast. "That show helped me figure out what I want to say as an artist," Harpootlian says.
A big part of that equation is comedy, which Harpootlian calls "a smart intellectual tool that I love using in dance." She also uses humor in her teaching endeavors, happy to do things like "a standup routine about how to engage your pelvis and abdominals."
Looking ahead, Harpootlian says she has a lot more choreography "jangling around in my head and trying to get out." She also believes that the dance industry needs more compassionate leaders, and she's making it a priority to become one. As she continues to work behind the scenes, her goal is to "create a warm, safe, and real environment for dancers."
A version of this story appeared in the May/June 2018 issue of Dance Spirit with the title "Kate The Great."
"World of Dance" judges (NBC)
Dancing kween Jennifer Lopez is preparing us for the second season of "World of Dance" by dropping an insane World of Dance promo that has her slaying the dance floor like we've never seen before. If America wasn't on the edge of their seats for the May 29th premiere they are now—wondering how the contestants of "World of Dance" could possibly outdo such a performance—but there's no doubt they will. This season's roster of dancers really takes the show's name to heart cause it's out of this world, with each dancer as ferociously talented as the rest! (We don't envy J. Lo's job of having to pick just one.) We've rounded up 7 young dancers you won't want to miss.
Keep reading...
Show less
May. 16, 2018 02:26PM EST
Ema Peter
The Glorya Kaufman International Dance Center is the 54,000 square foot home of the USC Glorya Kaufman School of Dance, one of the largest facilities dedicated to dance on a private university campus. Designed for their innovative new curriculum, that supports a range of dance styles, the school's staff designated Harlequin to provide wall-to-wall flooring for the large 3,500 square foot Performance Studio as well as five dance studios in their new state-of-the-art building.
Keep reading...
Show less
Popular
Jun. 15, 2012 05:44PM EST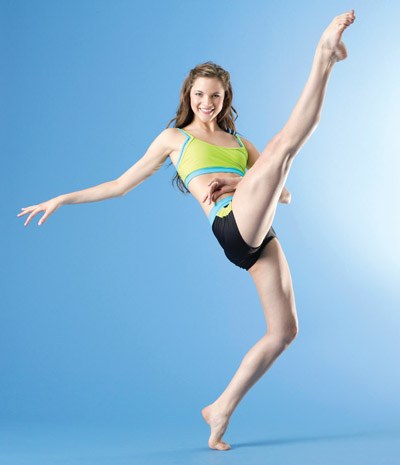 When watching Megan Skalla dance, several things are immediately obvious. She has legs for days and the archy feet to match. Her core is rock-solid, and her sweet smile is contagious. But the longer you spend with her, the more something else becomes clear: Megan's got sass. Whether it's a sharp shoulder roll during a hip-hop class or an intense stare during a sky-high développé, there's a certain something extra that makes this 16-year-old pop. And her steadfast devotion to dance means she's only getting better.
Megan started dancing when she was 3 at a small ballet studio near her hometown of Draper, UT, and was hooked immediately. At 7, she switched to a new studio, Pulse 31, and started to compete, but she still wasn't dancing as much as she wanted. Finally, she came to The Dance Club in Orem, where she currently trains. She takes ballet, jazz, tap, hip hop, contemporary and lyrical, and sometimes supplements her training with private ballet classes at nearby Barlow Arts Conservatory. "I've always loved ballet," says Megan, who has attended summer intensives at Pacific Northwest Ballet School on scholarship for the past two years. "It's the foundation for everything, and it makes me a stronger dancer in other genres."
Though she dances from morning until night, Megan admits to boogying through her kitchen when she gets home, and would still do more if she could. "There's a dance company that's a big deal at my high school, but there just aren't enough hours in the day to do both," she says. Devoting her time to The Dance Club, she says, is more conducive to her goal of dancing professionally. The studio is full of mega-talented dancers, and Megan shines among them. Her secret? "In class, some dancers will avoid going across the floor with someone they think is better than they are," she says. "But I like to go across the floor with the best dancer in class. That way, I can push myself to come up to her level."
Megan's strategy is working. She won the Teen High Score Solo award at New York City Dance Alliance regionals and was a Top 10 Outstanding Dancer finalist at NYCDA Nationals. She has performed as Clara in the Radio City Christmas Spectacular and was one of four Capezio NYCDA Model Search winners. As for the future, Megan knows one thing for sure: She's going to keep dancing. "I want to go to college for dance, maybe to Brigham Young University, Marymount Manhattan or Juilliard," she says. "But I still have a while to decide." Until then, she'll stick to her busy schedule. "It's a lot of late nights and early mornings," she says. "But it's worth it. I wouldn't give it up for anything."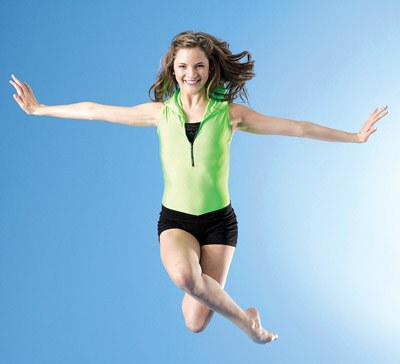 FAST FACTS:
Birthday: March 6, 1996
Favorite food: Pasta
Most-played on her iPod: "I Won't Give Up" by Jason Mraz
Dream dance role: "It would be really fun to be a Rockette. I want to do the Rockette summer intensive this year."
Three words that describe her dancing: "Soft, passionate, aggressive"
Dream dance company: Complexions Contemporary Ballet
Favorite dance movie: Step Up
Who would play her in a movie: Nina Dobrev from "The Vampire Diaries"
First thing she does in the morning: "Hit the snooze button so I can sleep for 10 more minutes."
Favorite dancers of all time: Travis Wall and Joey Dowling
Hidden talent: "I like to sing, but I'm only OK. I'd like to take voice lessons."
Performer she'd die to work with: Celine Dion
Must-see TV shows: "Pretty Little Liars" and "The Lying Game"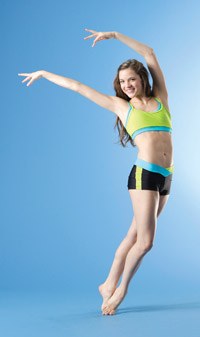 WHAT PEOPLE ARE SAYING ABOUT MEGAN:
Allison Thornton, Megan's teacher at The Dance Club: "Megan has the body that every dancer dreams of: long legs, beautiful feet, great extension. But the best thing about Megan is that she knows how to use it all. She works really hard, and as good as she is in rehearsal, she's even better onstage. Megan is very humble. She always has a smile on her face, she gets along with the other girls and she's easy to work with. She's a good person who has been blessed with great talent."
Joanna Numata, street jazz instructor at Broadway Dance Center: "The first thing I noticed about Megan were her beautiful lines. She also had a really good, positive energy during class. She took direction and corrections well, which is so important."
Love Megan? Go to dancespirit.com//cms to vote for her!
Click here to read all about Alyssa Ness!
Click here to read all about Hannah Bettes!
For more on choosing whether to compete or not, click here.
I started dance classes at a young age. By the time I was 3, I was training at The Dance Club, and I grew up there. I started with the basics—ballet and jazz—and eventually added tap, tumbling, contemporary, and hip hop.
Early on, I did compete. I remember my first time: I did a trio at a small local competition, and it got first place. The trophy was as tall as I was, and I loved it. I attended conventions as a mini, and had the opportunity to take classes from Travis Wall, Sonya Tayeh, Andy Pellick, and Joey Dowling-Fakhrieh. There was so much variety—I was in awe.
Keep reading...
Show less
May. 25, 2018 01:18PM EST
(From left) Danskin, Soffe, and Bloch
Considering we practically live in our dance clothes, there's really no such thing as having too many leotards, tights or leggings (no matter what our mom or friends say!). That's why we treat every sale as an opportunity to stock up. And thanks to the holiday weekend, you can shop all of your dancewear go-tos or try something totally new for as much as 50% less than the usual price.
Here are the eight sales we're most excited about—from online options to in-store retailers that will help you find the perfect fit. Happy Memorial Day (and shopping)!
Keep reading...
Show less
DancerPalooza, America's Largest Dance Festival, is moving to sunny SAN DIEGO, California from July 24-29, 2018.
Check out all of the NEW Intensives DancerPalooza has to offer this year!
Keep reading...
Show less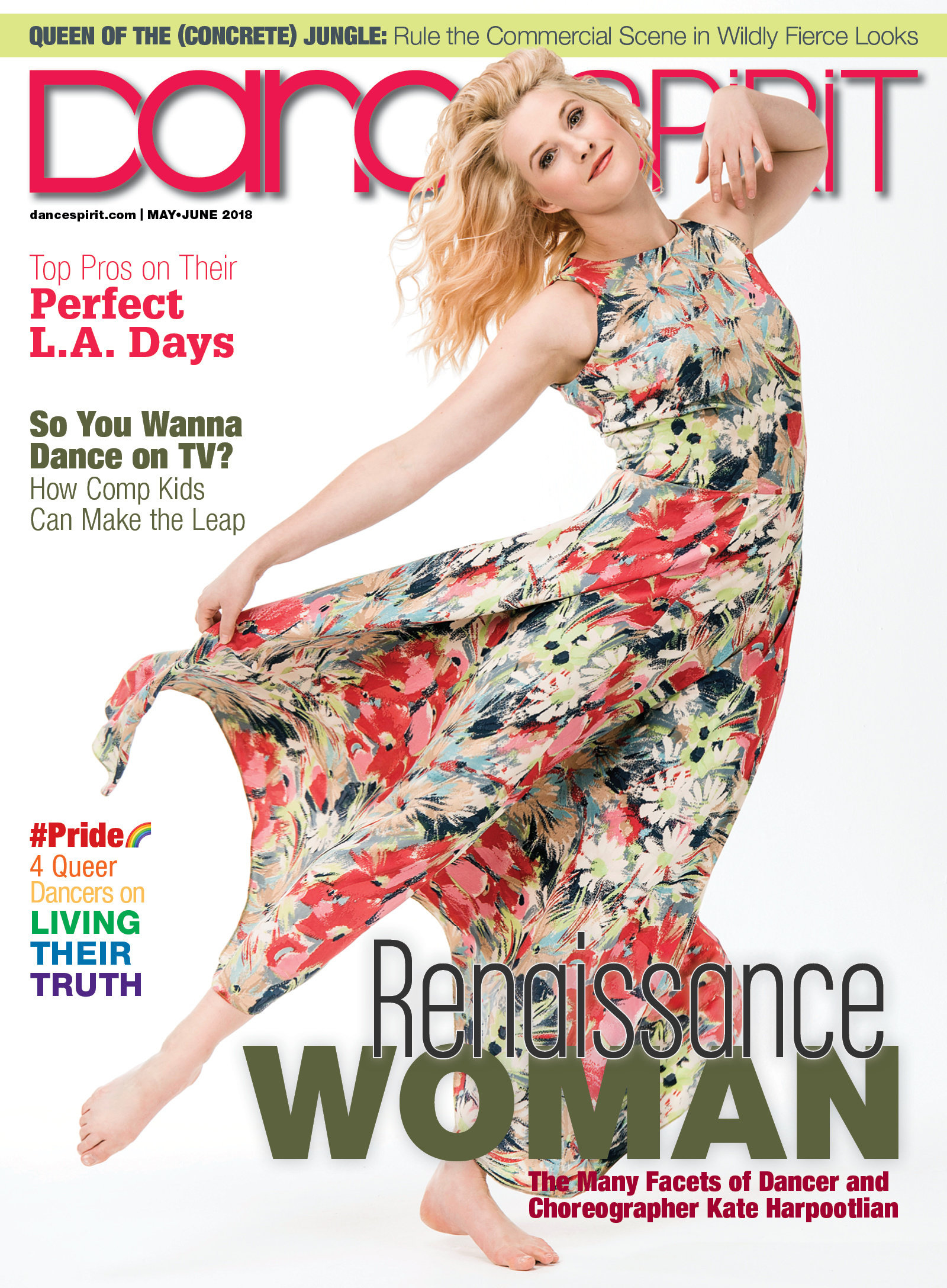 Get Dance Spirit in your inbox