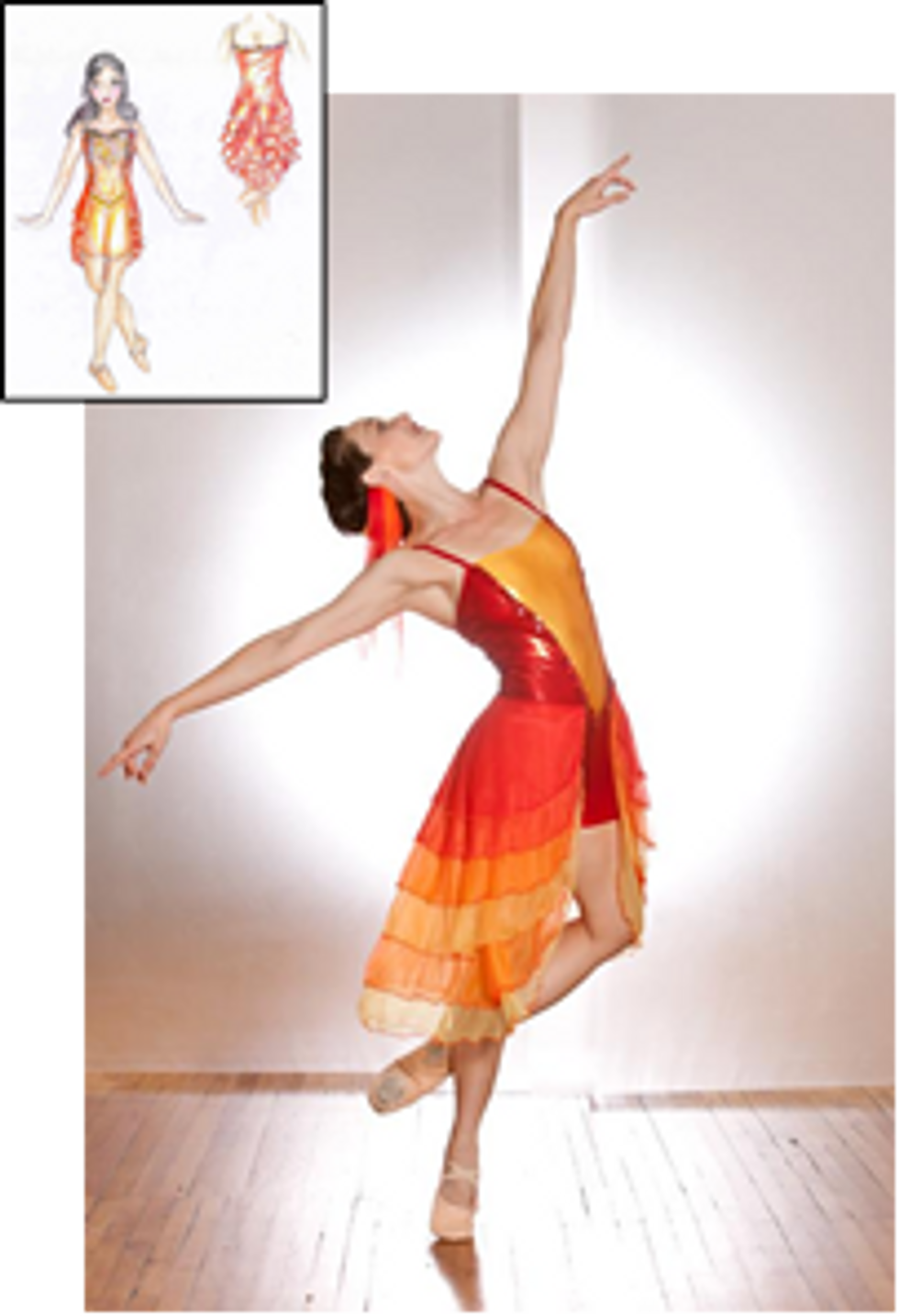 Have you ever been handed a dance costume for a competition or recital and thought, "I could've designed something better than this!" Revolution Dancewear's "Design Your Dream" competition asked dancers to do just that. And, out of 47 submissions, 13-year-old Rachael Bonato's fiery, Hunger Games-inspired creation won the grand prize!
Rachael and two other finalists, Morgan and Jamal, were treated to an all-expense paid trip to Chicago where they collaborated with the Revolution Dancewear design team to create sketches of their dream costumes. Then, Revolution Dancewear's Facebook fans voted—and Rachael's lyrical design came out on top.
Her red and yellow costume will be featured in the company's 2014 Costume Collection. Plus, Revolution Dancewear will outfit Rachael's entire dance class at Oregon Coast Dance Center in Tillamook, OR, in her winning design. Wouldn't you love to see the Hunger Games-themed dance they come up with to go with the costume? Congrats Rachael!
Check out this video of the three finalists' trip to Chicago: