On "So You Think You Can Dance" Season 10, Amy Yakima and Du-Shaunt "Fik-Shun" Stegall had no shortage of magical moments. There was their first routine as partners: an emotional Sonya Tayeh contemporary piece that earned them a standing ovation from the judges. There were the fun numbers—Tabitha and Napoleon D'umo's hip-hop bellhop routine and Tyce Diorio's quirky hobo jazz piece—that showcased Amy and Fik-Shun's endearing personalities. And there was their elegant Viennese waltz, a celebration of all they'd accomplished together.
Once in the Top 10, these two powerhouses proved they were every bit as good apart as they were together, with numbers like Amy's stunning contemporary duet with Travis Wall and Fik-Shun's too-cool-for-school hip-hop routine with All-Star Stephen "tWitch" Boss. So was it any surprise that they ultimately took home the "America's Favorite Dancer" titles?
Not according to judge Mary Murphy. "Amy and Fik-Shun solidified themselves early on as formidable competitors," she says. "They just kept giving great performances. Together, and with other partners, they were tremendous."
Despite being from very different dance worlds, Fik-Shun and Amy had a clear connection with each other—and with viewers. Read on to learn more about where they came from, what their "SYTYCD" experience was like and where they hope to go next.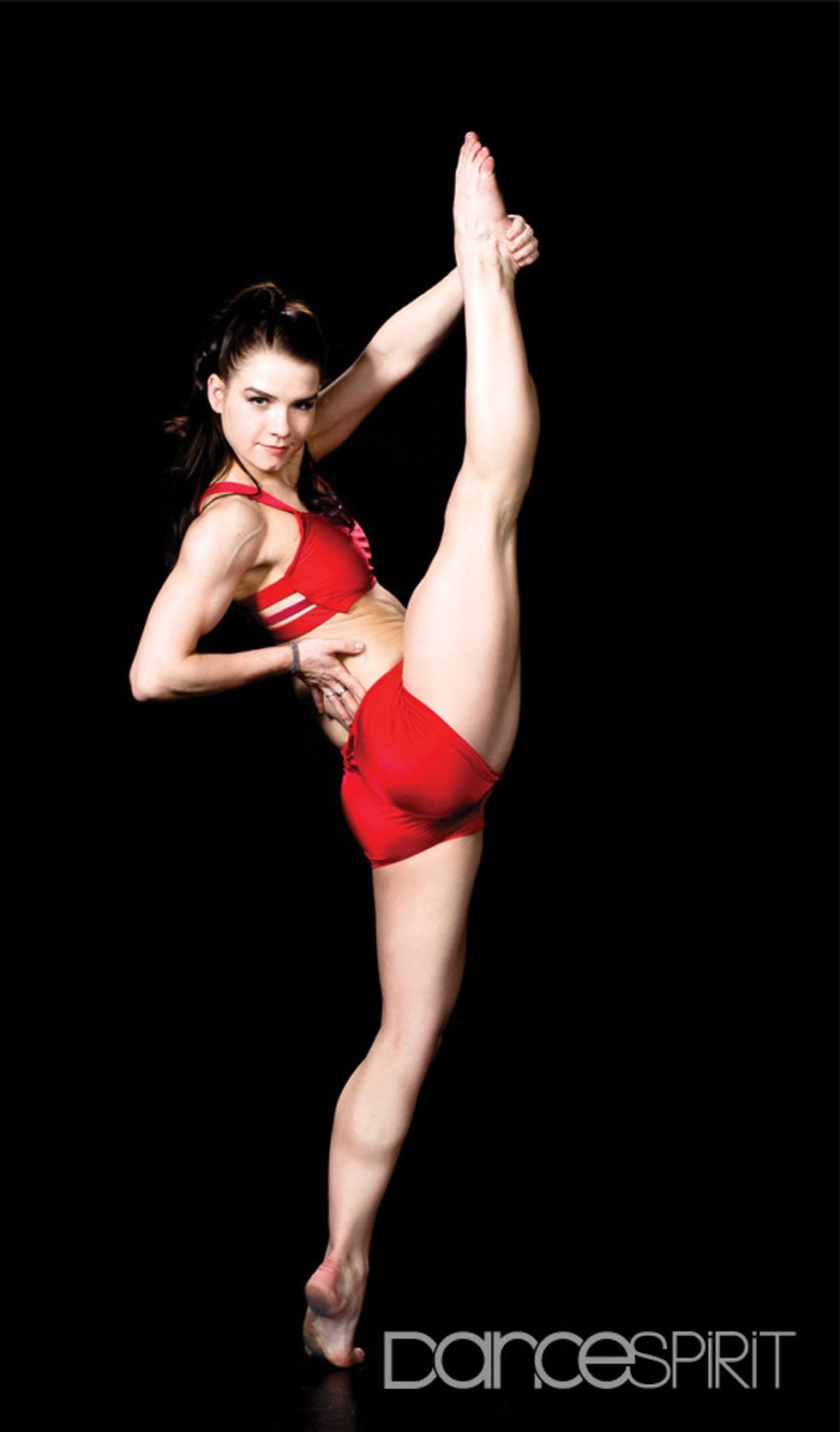 Amy Yakima (by Joe Toreno)
Amy's Journey
Amy started training at Noretta Dunworth School of Dance in Dearborn, MI, at age 3, studying ballet, tap and jazz. As time went on, she added contemporary, hip hop, gymnastics and more to her roster of styles. "I discovered that dance is how I like to communicate," Amy says. "It became my passion. I was at the studio every day, and I loved it."
Longtime teacher Loni Lane Padesky remembers Amy having something special from the very beginning. "She sparkled onstage," Padesky says. That performance quality, combined with steadily improving technique, helped Amy find success at competitions including West Coast Dance Explosion and L.A. DanceMagic, where she started winning titles as early as age 9. Stellar stage presence also helped 9-year-old Amy land the role of Clara in the Detroit production of the Radio City Christmas Spectacular. Amy performed as Clara in Detroit for three years, and at 12 she danced the same part in the NYC production.
Middle school and high school brought more competition titles, including Miss West Coast at WCDE and 2nd runner-up Teen Outstanding Dancer at New York City Dance Alliance Nationals. But she was never in it for the trophies. "I remember dancing onstage more than what awards I was given," she explains. "For me, it was always about being able to touch someone's heart with my performance."
The summer before her senior year, Amy won a scholarship to Marymount Manhattan College through NYCDA. She spent her freshman year in NYC, and then realized she wanted to take a different path. "I'm the person I am today because of Marymount," she says. "I needed that year of training to see where I wanted to go with dance. I decided I wanted to start auditioning and working."
She moved home to Michigan and took a position as an assistant on WCDE's convention tour, traveling to a different city each weekend. "Assisting taught me about work ethic in an actual job setting—being ready for rehearsal, being on time, acting professionally," she says. During her year with WCDE, the "SYTYCD" audition tour passed through Detroit. Amy auditioned on a whim—and the rest is history.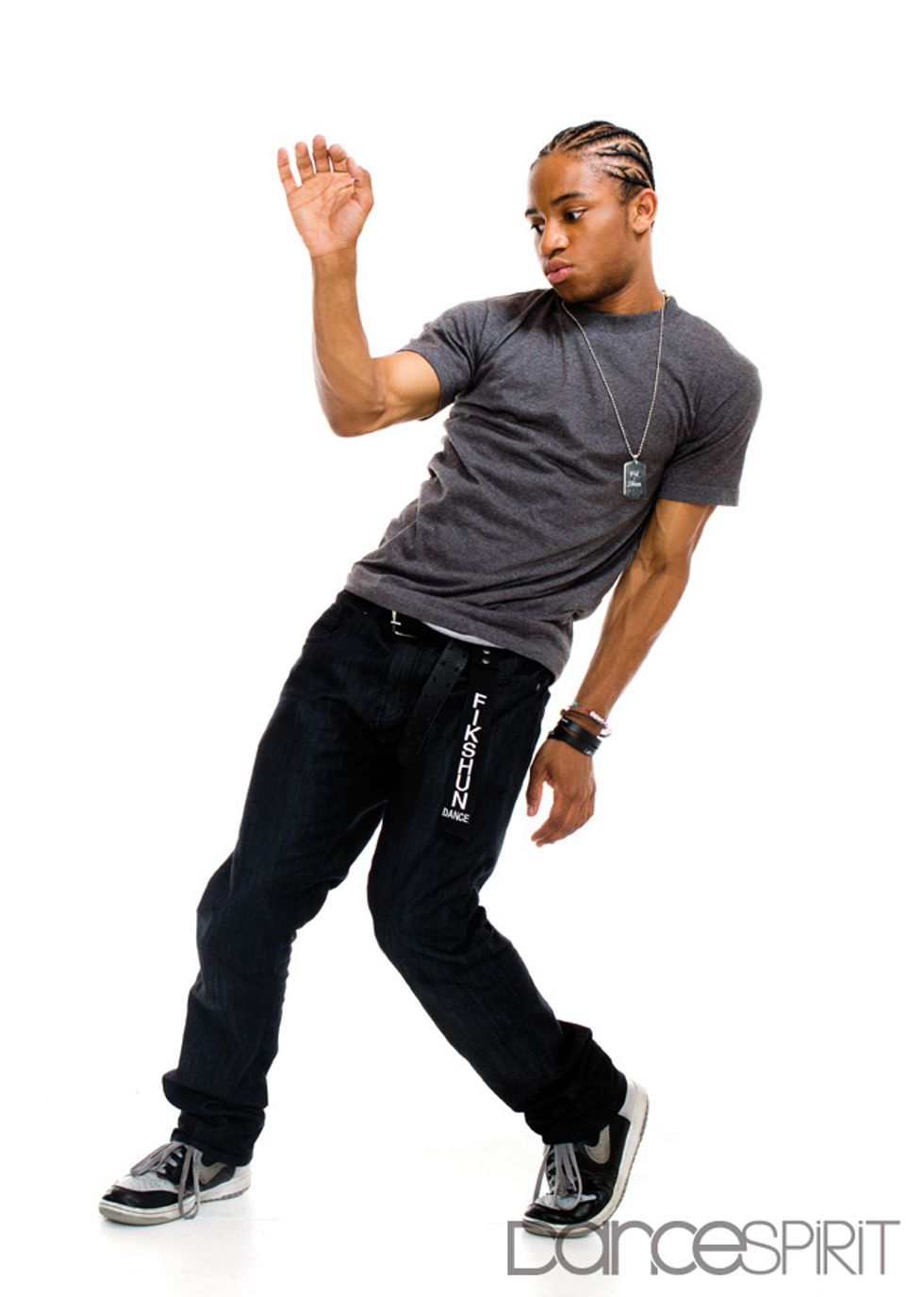 Du-Shaunt "Fik-Shun" Stegall (by Joe Toreno)
Fik-Shun's Journey
When it comes to dance training, Fik-Shun's experience couldn't be more different from Amy's. "I got my start watching YouTube!" he says. Growing up in Kansas, and later Las Vegas, Fik-Shun was always dancing on his own—and searching online for dance videos.
"I would watch other street dancers do their thing and figure out how I could mimic them. I would try to get into their heads, to see how they came up with different moves and combinations, waves and pops and hits," he explains. "I would find someone who did something well and see if I could throw a little of that into my style."
Fik-Shun's two years of basic dance training—mostly jazz, as well as some improvisation and a little ballet—came courtesy of Las Vegas Academy of the Arts, a magnet high school where he spent his junior and senior years. "I was in all lower-level dance classes," he says. "If people knew my name, it was only because of hip hop."
Even more influential to his dance life was meeting someone who would become his inspiration, his rival and his friend: Deytral "Kidd Stylez" Eaviance Fletcher. "The first time I saw him dance, I thought it was crazy that we were the same age and he was so much better than me!" Fik-Shun says. "We met in high school, and we battled a lot. He pushed me to train and grow." The duo went on to become street performers together on the Las Vegas Strip.
At 16, Fik-Shun got a taste of the television stardom that was in his future, thanks to two appearances on Paula Abdul's show "Live to Dance." At his initial audition, Fik-Shun won rave reviews from the judges. Unfortunately, he was eliminated in the semifinals. "That experience was really cool," he says. "Seeing Paula again as a guest judge on 'SYTYCD' three years later, it felt like everything had worked out the way it was supposed to—especially since I only auditioned for 'SYTYCD' because I missed the deadline for 'America's Got Talent!' "
Side by Side on "SYTYCD"
Amy had been a fan of "SYTYCD" for years. Fik-Shun had seen YouTube videos of standout audition solos, but had never watched a full episode. Amy soared through Vegas Week. Fik-Shun remembers Vegas Week as "the scariest part" of the audition process. But once the live shows started, this seemingly odd couple turned out to be the perfect pair.
"Our chemistry started naturally because we're both hard workers," Amy says. "Through the weeks, we learned how to communicate with each other. I figured out how to explain technical things so Fik-Shun could understand. And he has the best musical ear I've ever known. I'm a counter, but he taught me to live in the music."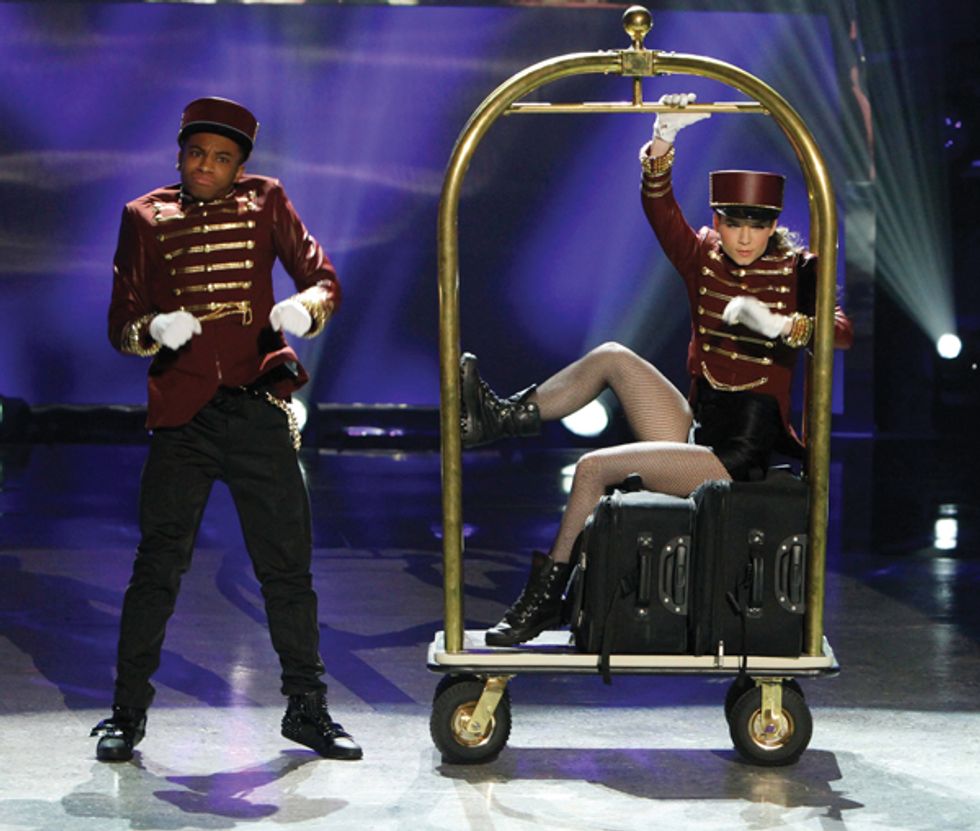 Fik-Shun and Amy in their Tabitha and Napoleon "After Party" hip-hop number (by Adam Rose/Fox)
"I was nervous to work with Amy—I didn't want to hold her back," Fik-Shun says. "But we worked well together. When we butted heads, it was because we're both strong-minded and we wanted things to be good. We really did bond, and I couldn't have asked for a better partner."
Both dancers tackled the show's challenges with an all-or-nothing gusto that propelled them toward the finale. "Amy annihilated everything," Murphy says. "It's rare to find a dancer who isn't just competent, but extraordinary at every style." Of Fik-Shun, guest judge and All-Star tWitch says, "He has a special ability to make people feel good when he dances, whether it's his own style or somebody else's. He has so much potential."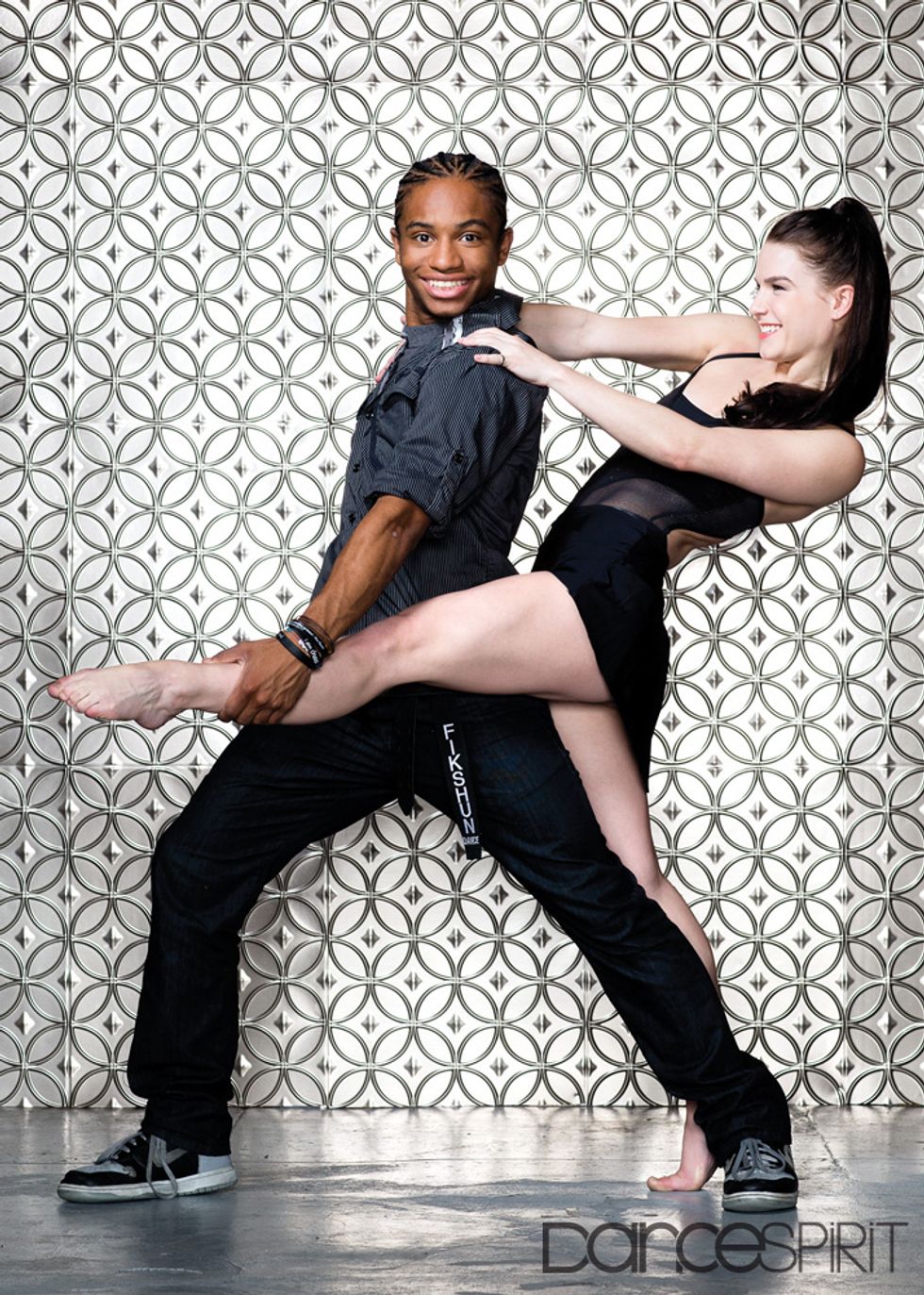 Amy and Fik-Shun (by Joe Toreno)
Two Bright Futures
Amy and Fik-Shun both view their "SYTYCD" experiences as the ultimate jumping-off points. "I don't want to close any doors," Amy says. "I want to tour with an artist, do a music video, perform with a company and eventually have my own company. I want to check everything dance-related off my bucket list."
Fik-Shun is setting the bar just as high. "I want to be on the big screen as much as possible," he says. "I also want to tour and see dance in different parts of the world. When you set big goals, you can be surprised by the journey along the way. I'm looking forward to pushing myself further."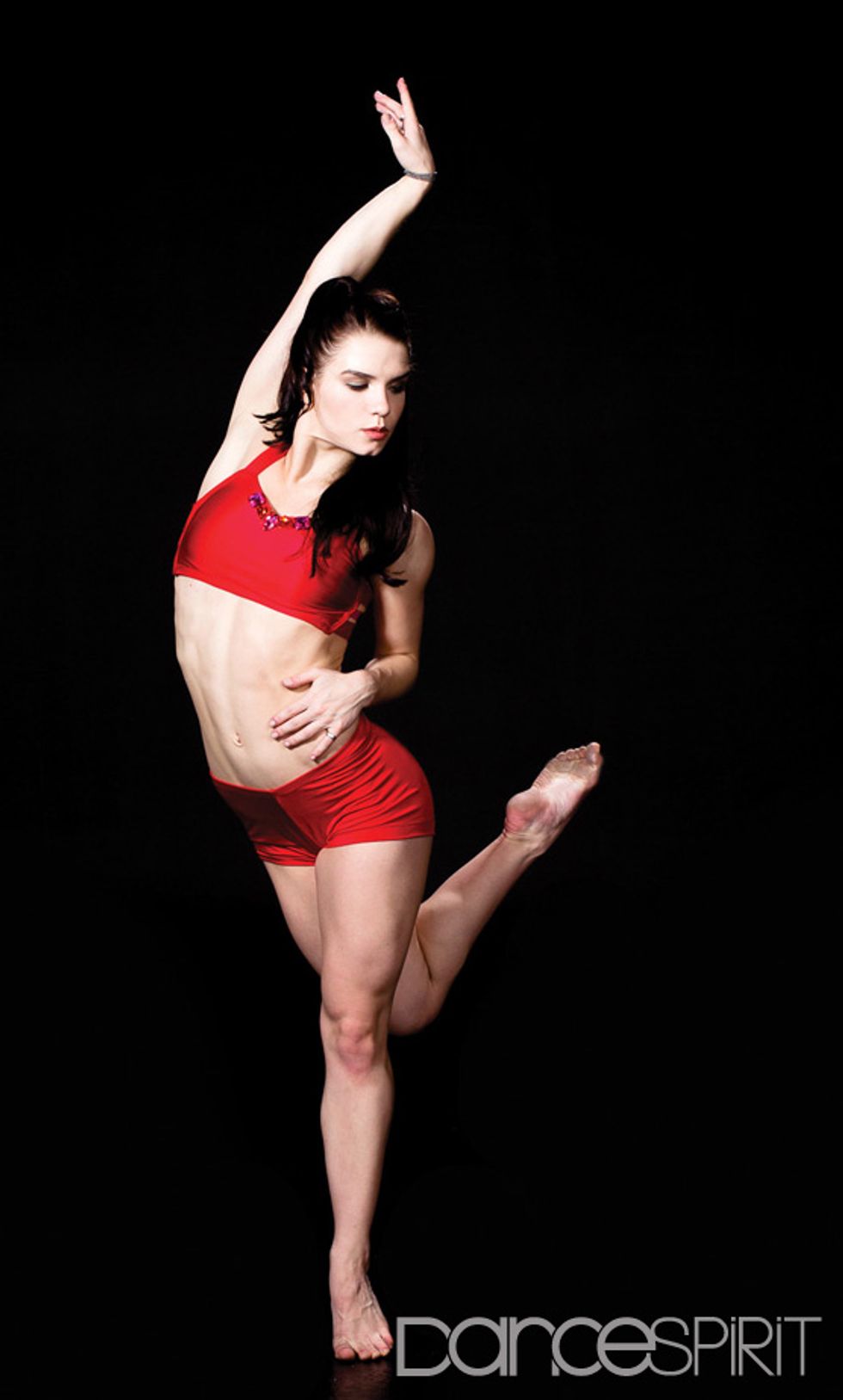 Amy Yakima (by Joe Toreno)
Fast Facts: Amy
Birthday: November 8, 1993
Favorite foods: Nutella and pineapple
Favorite movie: She's the Man. "I can quote the whole thing."
Favorite TV shows: "I'm obsessed with crime shows like 'Criminal Minds' and 'Law & Order: Special Victims Unit,' even though I'm scared of blood!"
What she's listening to: "I love classic songs. I did my last solo on 'SYTYCD' to 'Unchained Melody' because I'd been listening to it on repeat."
If she weren't a dancer, she'd be: An FBI agent
Dance inspiration: Allison Holker
Favorite "SYTYCD" routines: "Wicked Game," with Travis Wall; "Elsa," by Sonya Tayeh, with Fik-Shun; "Say Something," by Stacey Tookey, with Robert Roldan
Advice for DS readers: "Don't compare yourself to anyone else. There will be competition for parts and at auditions, but you have to stay true to yourself. Always try to be better than you were before."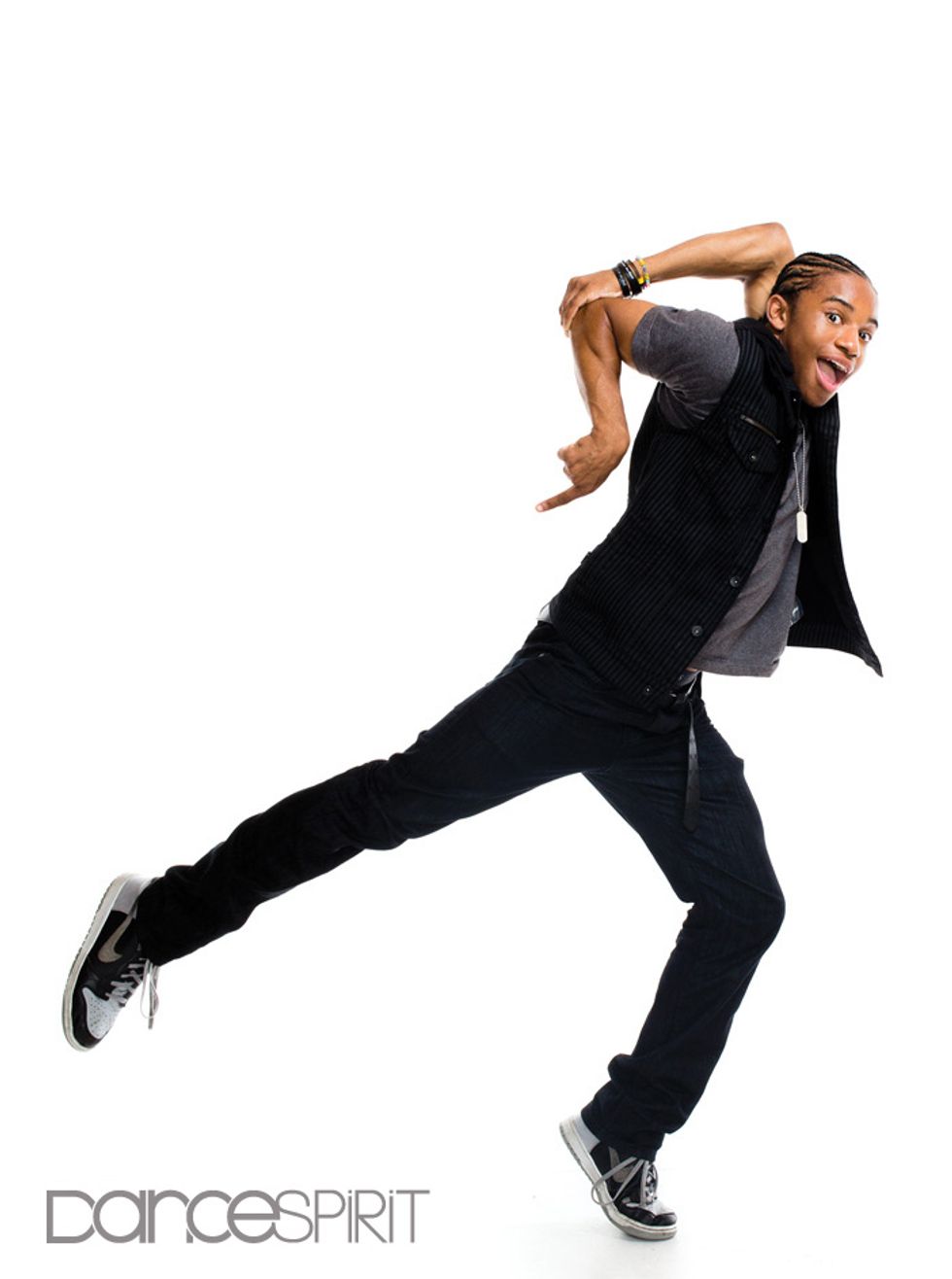 Du-Shaunt "Fik-Shun" Stegall (by Joe Toreno)
Fast Facts: Fik-Shun
Birthday: September 2, 1994
Favorite food: Pizza
Favorite TV show: "I was addicted to 'Jersey Shore'! If I missed an episode, I was really upset. I also love watching anime."
What he's listening to: "Lots of Michael Jackson."
If he weren't a dancer, he'd be: "A couch potato!"
How he became Fik-Shun: "In high school, my friend Marcus saw me dance and said it looked unreal, so he named me Fik-Shun. It just stuck."
Favorite "SYTYCD" routines: "Hello Good Morning," by Luther Brown, with tWitch; "Elsa," by Sonya Tayeh, with Amy; "After Party," by Tabitha and Napoleon D'umo, with Amy
Advice for DS readers: "Go for your dreams, no matter how unattainable they seem. Give 100 percent and don't let anything stop you. And be yourself throughout your journey. People will notice you for being you."