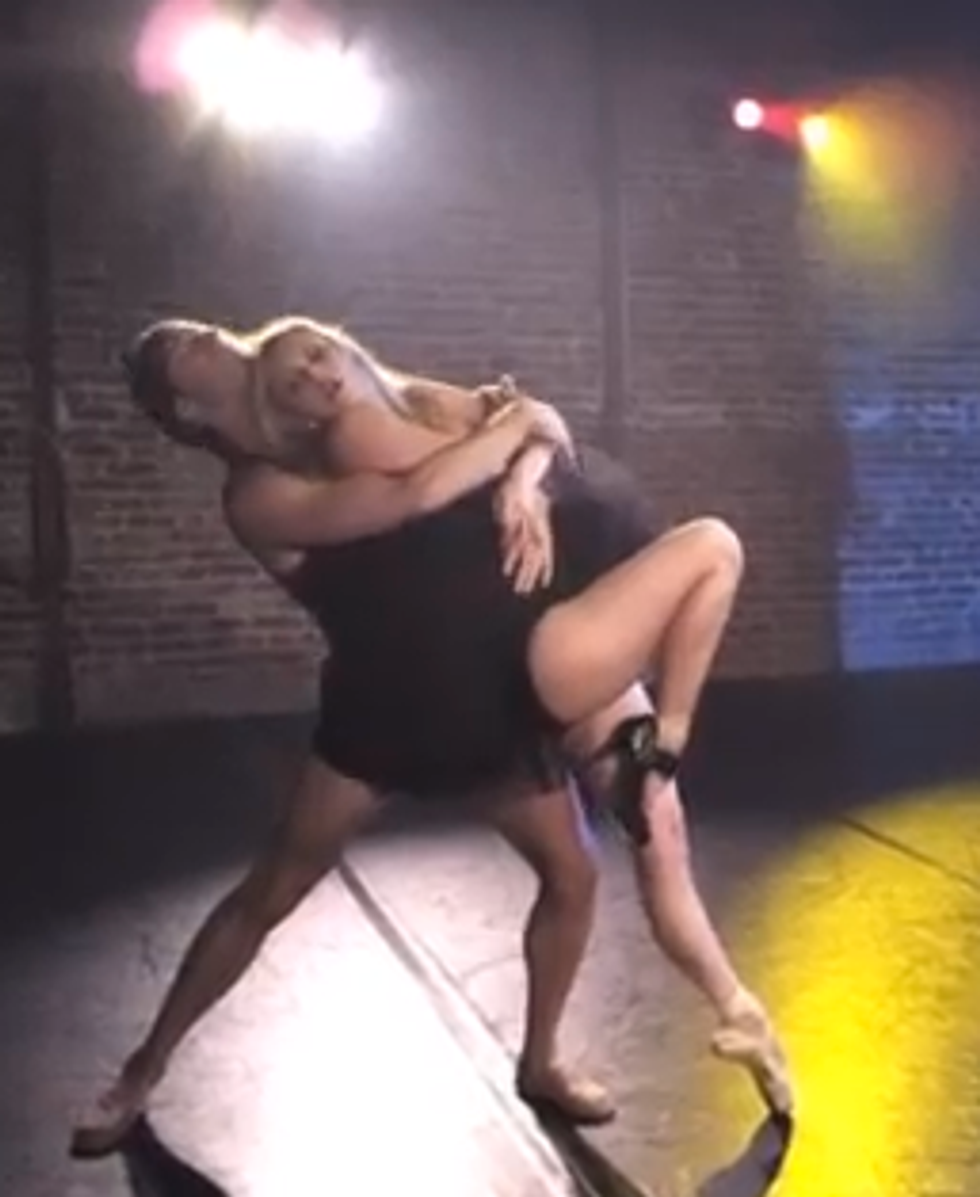 When this video by Jealous Angel popped up on my news feed today, I was intrigued. I mean, it's called, "Get UR Ballet On." It's so strange, yet so awesome. It's basically a mix of Twilight, risqué ballerinas and rock music.  Here are some of my favorite lyrics: "Get your ballet on, get your ballet on, get your ballet on—brisé, volé!" And let's not forget: "Chassé piqué...brisé volé...chassé piqué...fouetté fouetté!"
Awesome, right? What's even more awesome are the dancers—the girls perform the entire video in one pointe shoe and one stiletto! Choreographed by Josie Walsh, who has danced with The Joffrey Ballet, Zurich Ballet and Oregon Ballet Theatre, the movement is super-technical and well executed.
Bottom line: You've got to see this. Tell me what you think in the comments section below!