What does everyone think of "So You Think You Can Dance" Season 9's Top 20? While some of us—myself included—are still mourning the loss of a few Vegas Week favorites (Adrian Lee and Kaitlynn Edgar! Saaaadface), I'd say the lineup is pretty darn solid.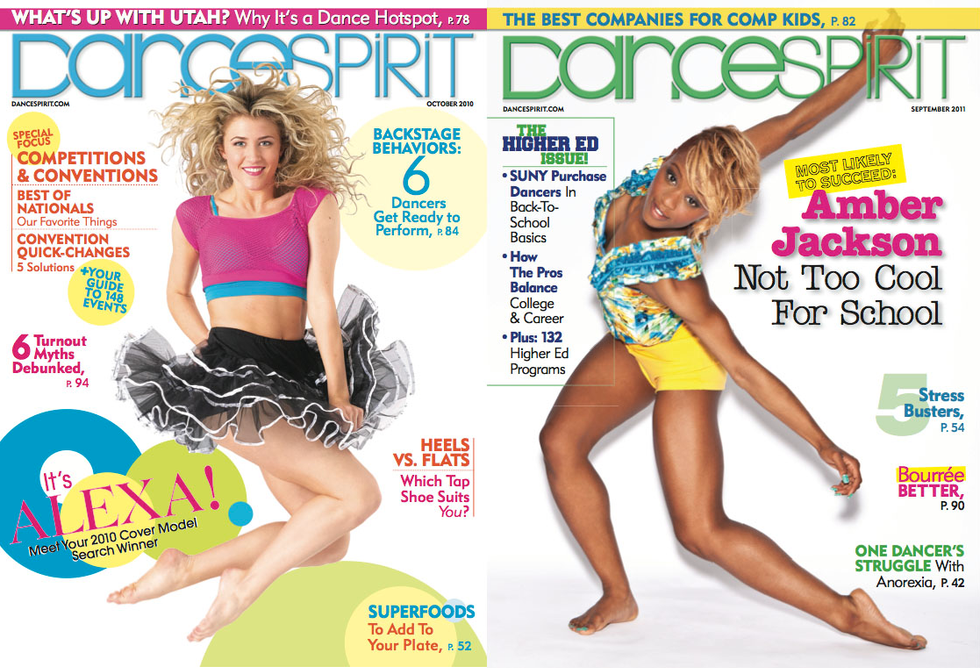 Here at DS, we can actually say, for two of the 20: Called it! That's right—we've already featured both Alexa Anderson and Amber Jackson on our cover. Alexa was the winner of our 2010 Cover Model Search (sidenote: don't forget to vote for your 2012 CMS favorite!), and Amber graced our September 2011 issue.
Both of these extraordinary dancers were, of course, fantastic at their respective photo shoots. We thought we'd share some of our favorite images to help you get to know them a little better—and to help you get through this "SYTYCD"-less holiday week. Enjoy! And be sure to check back next Thursday for our recap of the second performance episode...
[portfolio_slideshow nowrap=0 height=500 thumbs=true timeout=4000 showtitles=true showcaps=true showdesc=true]