Apr. 09, 2013 12:34PM EST
The Worst Advice I've Ever Received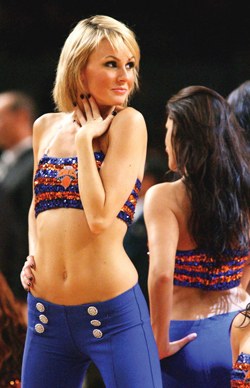 Keltie Colleen (courtesy Keltie Colleen)
Dancers receive many pearls of wisdom over the course of their careers—but sometimes they also get some less-than-awesome advice. We asked eight dancers to spill about the worst tips they've ever been given.
Keltie Colleen, commercial dancer
When I was dancing for an NBA basketball team, I booked an Apple iPod commercial that conflicted with the team's schedule. I was torn: Should I risk jeopardizing my steady job and do the commercial, or should I be a team player and pass on a huge opportunity? Someone advised me to turn down the commercial, and I did. But I've always wished I tried harder to work it out with the team. In show business, you have to seize your opportunities as they come. Someone will always be there to take your spot, and there was another perky blonde who took mine in the iPod commercial!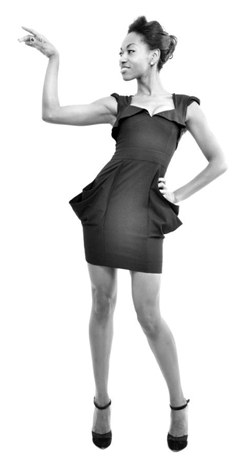 Jenny LaRoche (by Bobby Aruajo)
Jenny LaRoche, "Smash" dancer
It's easy to lose yourself in this industry. I've been told by teachers to dye my hair and wear bright colors so I'll get noticed in auditions. But you can look the part you want to be hired for without altering yourself. Just amplify your own assets. Now I know to show up to an audition with a fresh face and clean hair.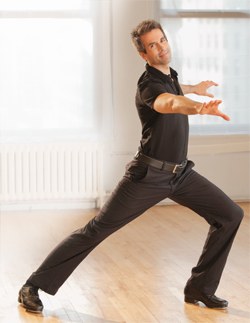 Ray Hesselink (by Jen Nishino)
Ray Hesselink, tap dancer and teacher
I often hear people say, "Being a dancer is too competitive—you'll never make a living." Don't let fear stop you from doing what you love. Yes, dance is a business. But follow your instincts in forming relationships with teachers, mentors and friends who believe in you and make you feel good about your talent and commitment to your goals.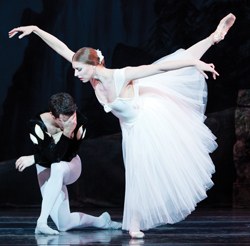 Lauren Fadeley and Ian Hussey in Giselle (by Alexander Iziliaev)
Lauren Fadeley, Pennsylvania Ballet principal (and Indiana University alum)
The worst advice I received was not to go to college. There's a misconception that the only time to dance is when you're young. But I wasn't ready to be a professional at 16. Going to college was the best path for me, because it let me grow and work on my technique. If I hadn't taken the time to go to college, I would be burnt out by now.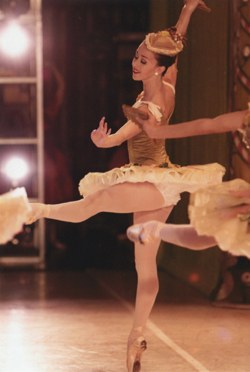 Rebecca King in The Nutcracker (by Leigh-Ann Esty)
Rebecca King, Miami City Ballet dancer
When I was a teenager, a teacher discouraged me from pursuing ballet, saying I would probably never become a professional ballet dancer. I had started at a new dance school, and I was quite behind my peers. But thanks to other wonderful teachers and mentors along the way, I found myself onstage with Miami City Ballet after high school. One person's judgment isn't the opinion of everyone in the dance world. Ballet is a subjective art form, which is what makes it so special.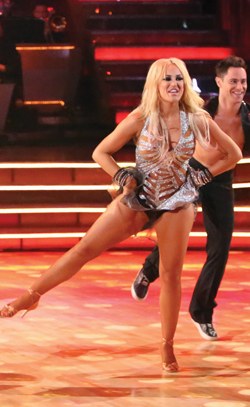 Lacey Schwimmer on "Dancing with the Stars" (by Adam Taylor/ABC)
Lacey Schwimmer, "Dancing with the Stars" pro
The worst advice I ever got was to lose weight or change my body because I "didn't look like a dancer." The dancer comes from within. Be wary of pressure to lose weight.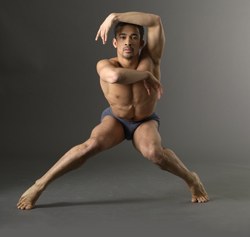 Jon Bond (by Nathan Sayers)
Jon Bond, Cedar Lake Contemporary Ballet dancer
When I first decided to join Cedar Lake, I had a mentor who didn't think it was a wise choice. He felt I wouldn't grow there because at the time Cedar Lake was not the premier company it is now. Against his guidance, I followed my gut and took the opportunity. Six seasons later, I'm still happy I did!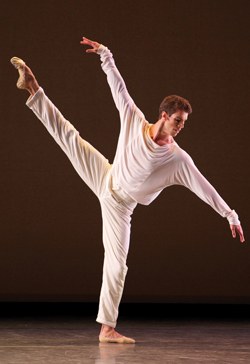 James Whiteside in Drink to Me Only With Thine Eyes (by Gene Schiavone)
James Whiteside, American Ballet Theatre soloist
When I got into the corps in Boston Ballet at age 19, a friend told me that if I wanted to be taken seriously in the company, I would have to stop being friendly with the apprentices. That advice taught me exactly how not to behave. Treat every dancer with respect, and you will be respected in turn.
Sofia Wylie (photo by Dave Brewer, courtesy Disney Channel)
Last week Disney Channel star Sofia Wylie released a behind-the-scenes look at the making of her YouTube dance series. Along with some stellar dancing, the video shows the dance community featured in her "4k Dance Series" and the things they've learned from being a part of the dance project. And though the project features dance, we love that it also emphasizes supporting and building up fellow dancers.

Keep reading...
Show less
Popular
Apr. 02, 2018 10:14AM EST
Showstopper's National Finals Opening Number Performance
Showstopper has been making its impact on the dance world since 1978. Before then, dancers didn't have a stage to perform on, the opportunity to learn from peers, or a competitive outlet like most sports. Debbie Roberts recognized this missing piece in the dance community and that is how America's first and longest running dance competition, Showstopper, was born. Debbie taught dance for over 26 years and owned and operated her own dance studio for 20 years. She is now the owner and National Director of Showstopper, along side her husband, Dave Roberts. Dancer, teacher, business owner, author, and mother, Debbie has made dance her life's career.
Keep reading...
Show less
Apr. 17, 2018 10:27AM EST
Oh, hi, EVERYBODY. (Screenshots via YouTube)
Sometimes, you hear talk about an upcoming class video and it sounds too good to be real. Wait: Todrick Hall made a track featuring RuPaul, and then Todrick personally asked Brian Friedman to choreograph it, and then Brian got Maddie and Charlize and Jade and Kaycee and Sean and Gabe and Larsen and Bailey to come out for the class? I just...that can't be right. Can it?
It is right, friends. It is SO RIGHT.
Keep reading...
Show less
A-DAM RIP-PON [clap, clap, clap clap clap] (with his equally gorgeous partner Jenna Johnson; Craig Sjodin/ABC)
Team USA is totally taking over "Dancing with the Stars" this season! Casting for the upcoming athletes-only "DWTS" cycle, which kicks off April 30, was just announced. And the roster includes a whole bunch of Olympic favorites—including not one, not two, but three figure-skating standouts.
Keep reading...
Show less
Popular
Mar. 26, 2018 09:50AM EST
Winter is drawing to a close and you know what that means -- It's time to really kick this year into gear! Move U has done the research so you can find your best match, look good, and feel great this season with a twist unique to your team! Here are five looks to put your performance on the map in 2018.
Keep reading...
Show less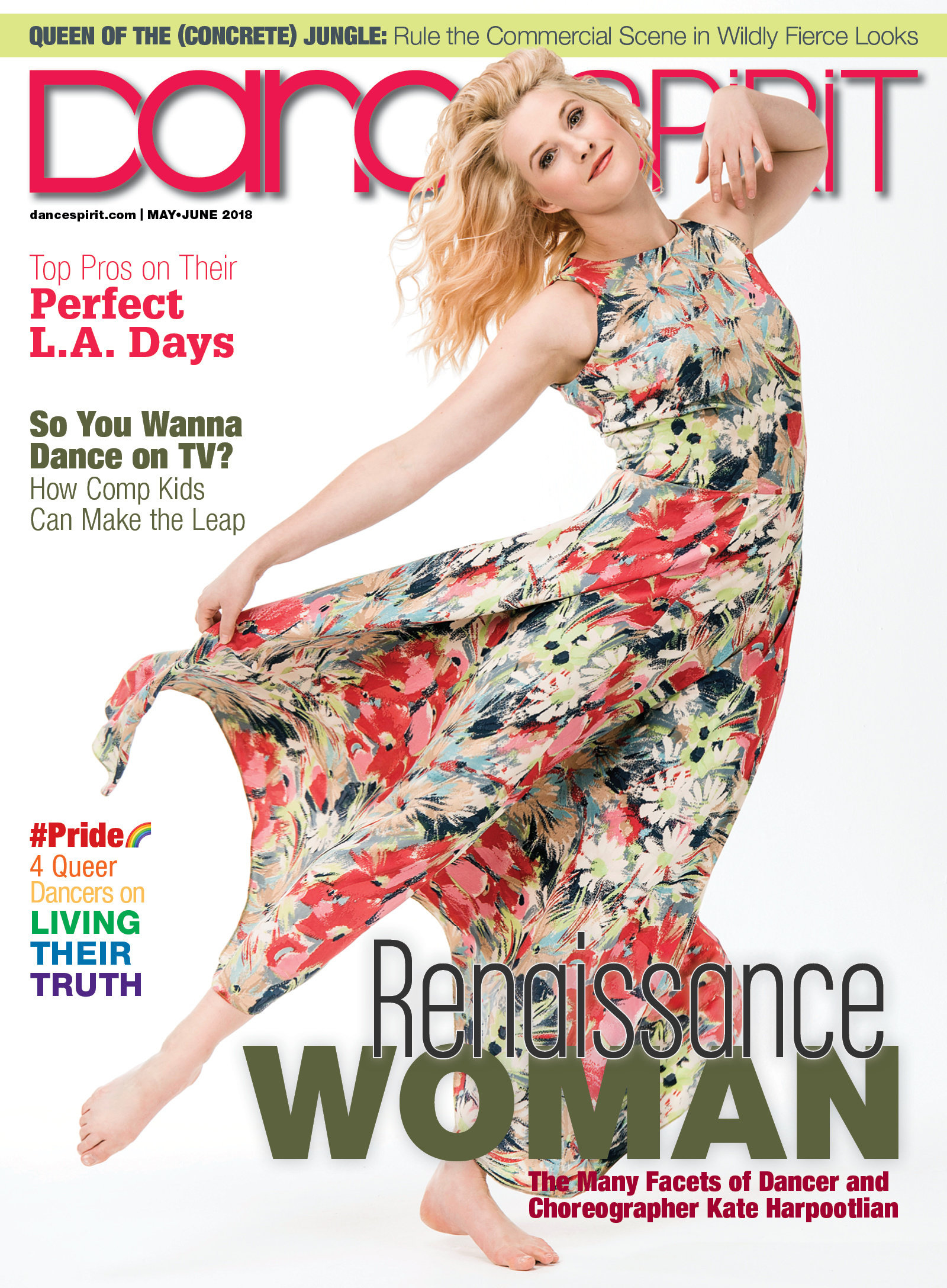 Get Dance Spirit in your inbox