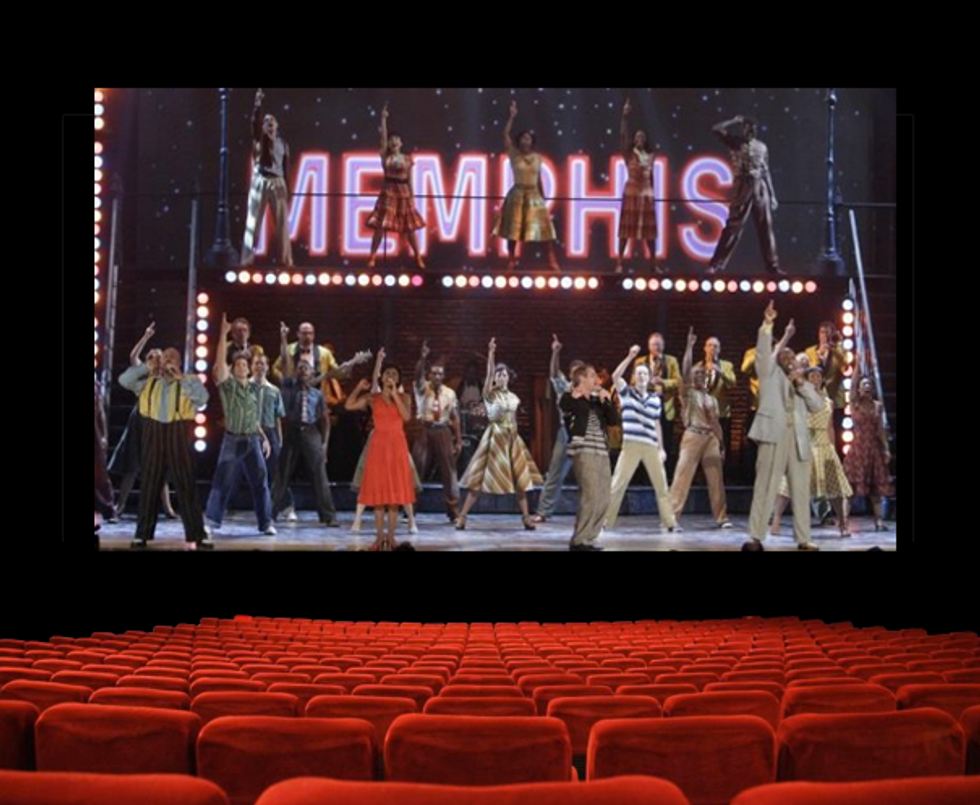 This is happening! (inset photo Richard Drew/Associated Press)
Not in NYC? Not a bajillionaire who could afford pricey theater tickets even if you were in NYC? Do we ever have good news for you.
Beginning next month, "Direct from Broadway," presented by Broadway Worldwide and Specticast, will bring five Broadway musicals to cinemas across the U.S. That's right: The stage-to-screen broadcast isn't just for ballet lovers anymore. For the price of a movie ticket, you'll be able to see some of the best performers in the musical theater world doin' their (amazing) thing.
The five shows getting the big-screen treatment are Memphis, Smokey Joe's Café, Jekyll & Hyde, Sophisticated Ladies and Putting it Together. Wondering when they might be heading your way? Click here for show times and locations. And while you're waiting for October to roll around, check out this tantalizing trailer for the broadcast series: