For Zara Silverman dancing isn't just a hobby, it's a way of life. And now, Zara's enthusiasm for dance is trickling into her other interests. The 15-year-old's love of fashion spurred the creation of her own clothing line, which is designed specifically with dancers in mind. "Since I'm aspiring to become a professional dancer I wanted to design clothes that I would wear," Zara told Dance Spirit. She even uses other dancers as models for the the line.
Her official company, Zara Silver Clothing, just launched last month, and Zara admits she's still figuring things out. But she's excited to be merging her expertise in the dance world with her love of design. Find out why she attributes the hours she's spent in the studio to her success as a business owner and designer.
---
What inspired you to create a dancewear line?
I've always loved fashion and dreamed of having my own clothing line one day. As a dancer, I already know what other dancers are looking for which means the designs have to be easy to move in, durable, fashionable, and Instagram worthy—all at the same time!
What do you love most about being a dancewear designer?
I love getting to share my creativity with the fashion world as well as the dance world. Designing is another outlet of expression and I love cultivating that.


How has your dance training helped you as a designer and an entrepreneur?
My dance training has taught me that dedication to my craft will give me the results I desire. That sense of dedication has helped me as a young business woman. The road to owning and creating my clothing line was not easy. But I'm grateful dancing instilled that sense of dedication because it's taught me to persist, even when things are hard.
Other skills I developed thanks to my dance training are patience and perseverance. Having these characteristics has been very important for me as I've dealt with setbacks and failures. Just like learning a dance routine requires a huge amount of patience and perseverance, and rarely do you ever get it right the first time, the same can be said of creating a clothing line. Becoming a designer hasn't been without challenges. I've hit several roadblocks, like finding manufacturers and sourcing the products. If I hadn't relied on the patience and perseverance I gained as a dancer, I wouldn't have my own activewear line today.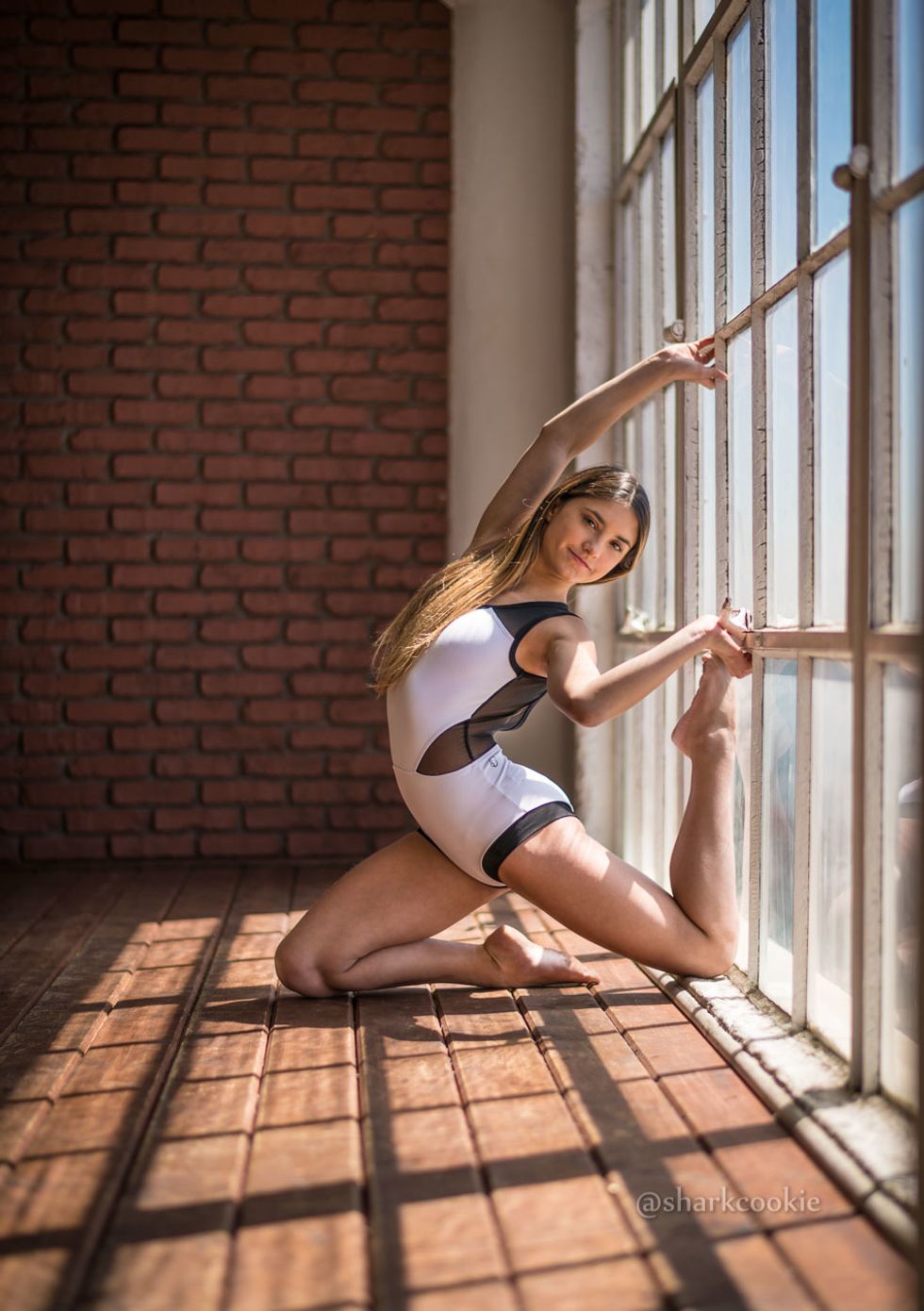 15-year-old dancewear designer Zara Silverman (photo by Sharkcookie, courtesy Sandy Silverman)
What are some challenges of running a dancewear company?
The biggest challenge for me is time. I spend at least four hours each day dancing. In addition to the time I spend training I also have school work. This leaves me wishing that I had more time for my business. But I'm making it work.


How do you juggle a demanding dance schedule with designing clothes and running a business?
Sticking to a schedule is really important for me as I deal with all of my responsibilities. There are days that I'm overwhelmed. But planning what I'm supposed to do helps me manage my time, so that when my head hits the pillow at night I can be proud of my accomplishments. That's what motivates all of my goals both personally and in my business.

What advice do you have for other dancers that aspire to create their own business one day?
Find what you're passionate about. In a lot of ways, creating a business is just like dancing: If you love what you're creating you'll always be inspired.
Check out Zara's clothing line here.