Because watching live musical theater is equivalent to a half-hour workout, apparently!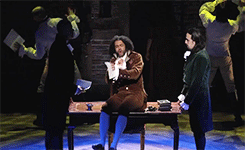 "Never goin' to the gym again now—that's one less thing to worry about"
---
[With apologies to Lin-Manuel Miranda for messing with his lyrics, above] I just have to say I am more stoked than Thomas Jefferson when the Reynolds Papers came out, all because of a life-changing new study from University College London (in cooperation with Encore Tickets) originally reported on by the New York Post. Here's the deal:
Researchers monitored the heart rates of audience members at a performance of Dreamgirls in the West End. They found that heart rates doubled as the songs (and, duh, the dramaaaaa) intensified, reaching peaks right before intermission and during the finale (which makes perfect sense, because Act 1 finales).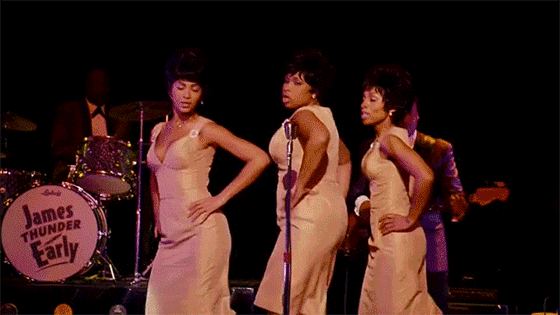 Yes, I know it's from the movie version of "Dreamgirls." But can't you just feel your heart soar anyway?!
While watching the show, the 12 volunteers' heart rates rose to 50–70% of the theoretical maximum for 28 minutes in total. According to the British Heart Foundation, that's the level optimal for stimulating cardiovascular fitness and boosting stamina. Hello, cross-training: Dr. Joseph Devlin, a co-author of the study, said that spike in heart rate is roughly equal "to an exerting cardio workout."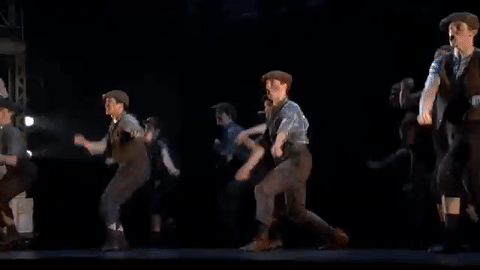 "I'll be out there, carrying the banner for... increased heart rate?"
It's worth noting that 12 volunteers is a very small sample size, so this study's results will need to be replicated on a larger group of participants (and with other musicals, probs) before we can say for certain that Crazy For You > cardio.
And hey, can we get a study focusing on how your heart rate changes when you watch dance? Listen up, science types! But in the meantime, we've got one more excuse to see all of the musicals (like we needed more excuses in that department, lawlz). Happy Friday, Broadway babies!