When I see a dancer I love, I tend to get a little obsessed. Like after the first time I saw Sarah Pippin perform at competition, I could. not. stop. watching. her. videos.
Productivity goes straight out the door and I'm hooked on researching. Photos, videos, things I can watch or print and hang at my desk...you get it.
My latest?
Tiler Peck.
Sweet, romantic, awesome Tiler Peck.
You know her story: Former comp kid takes the ballet world by storm and flies through the ranks at New York City Ballet, nabbing herself a principal dancer title.
And you know about her love life, too, right?
She's dating fellow NYCB hottie (and principal) Robbie Fairchild.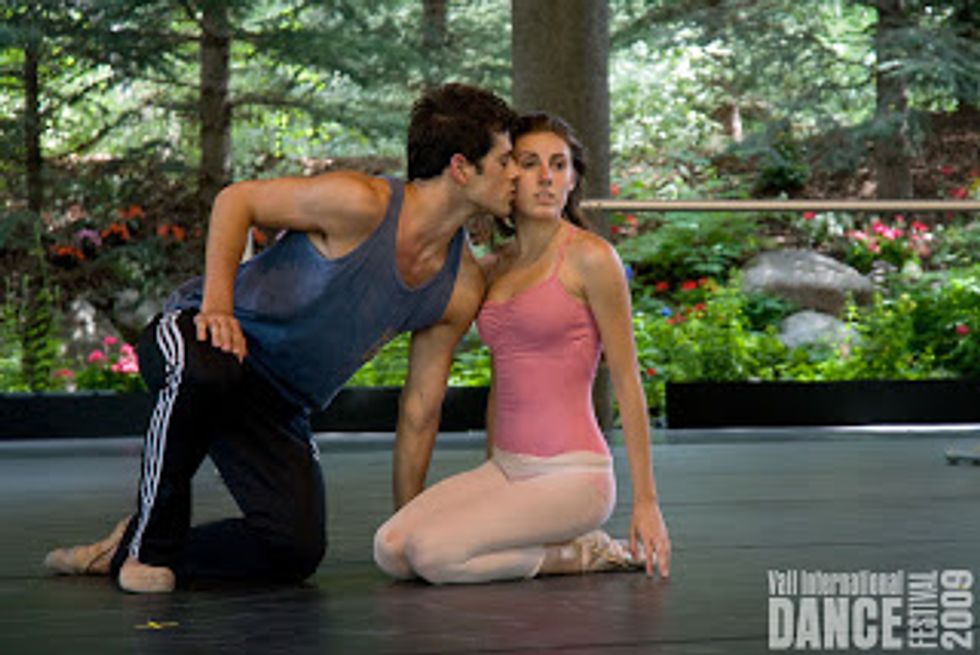 I imagine their life together is perfect and filled with pink tights, pointe shoes and well-trained puppies.
I saw Tiler perform the lead role in NYCB's production of The Sleeping Beauty on Friday night and now all I want to do is watch more from her...and pretend to be her.
Enjoy this clip of Tiler and Robbie dancing a Dee Caspary contemporary routine (cool!) at last year's Vail International Dance Festival.