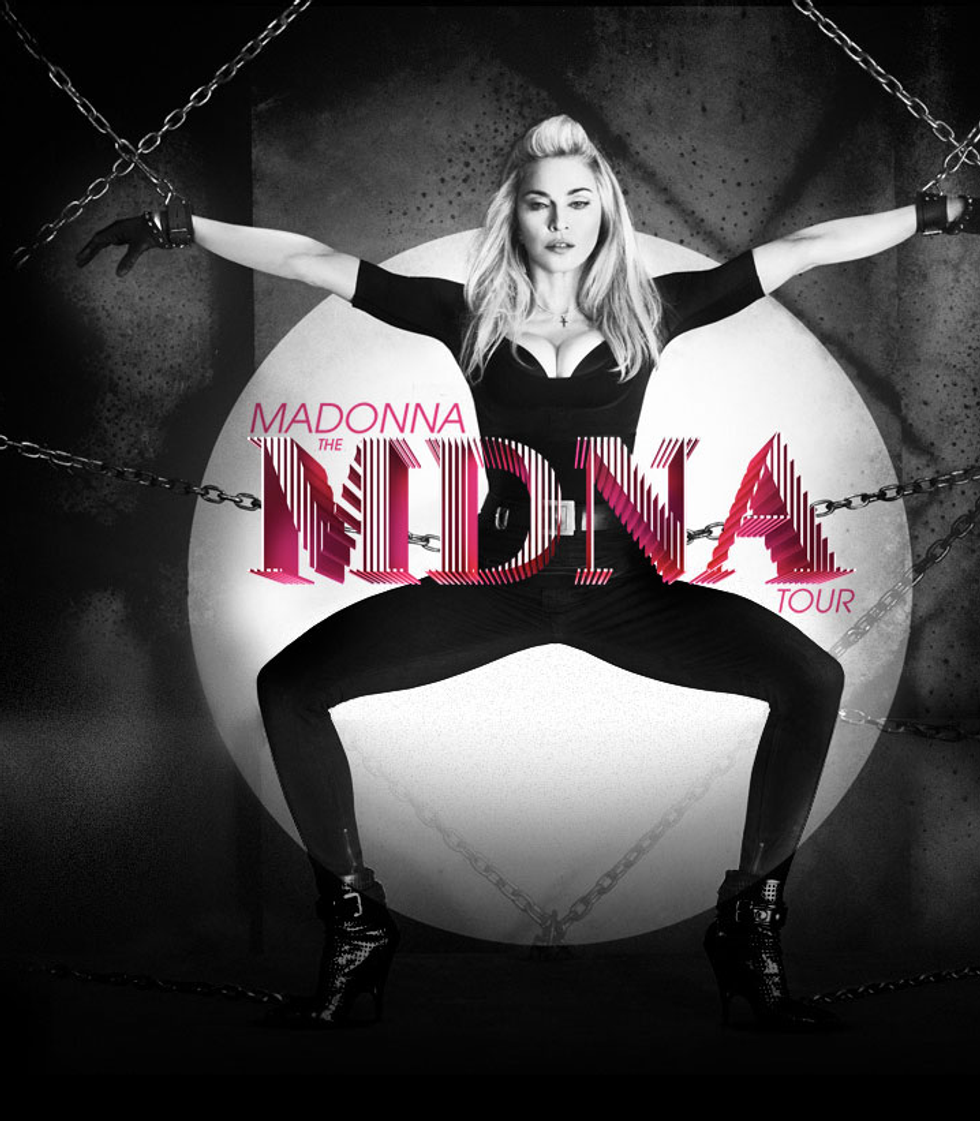 Hypothetical question: If you could dance behind any living legend of popular music, who would it be? For me, the choice is easy—Madonna. After all, the original Material Girl has conquered basically every facet of the entertainment world: Acting! Writing! Directing! And (of course) singing and dancing her way to the top of the show business universe.
So guess what? That hypothetical question will actually become a reality for 30 lucky dancers later this week—but not before a grueling, totally Hollywood-worthy audition process. (Hey, who ever said that dreams come true by themselves?)
First, there was an online registration process, which whittled down the pool of hopefuls to just 500 auditionees. That group attends an open call on Wednesday at NYC's Broadway Dance Center, showing their stuff to several of Madge's fitness consultants and trainers. Only 50 dancers survive the next cut, thus earning their chance to dance for Nicole Winhoffer, head trainer on the MDNA tour (which was, by the way, the highest-grossing tour of 2012!). At last, the final 30 will learn the super-dancey "Addicted to Sweat" workout that got Madonna into fighting shape for the tour—and perform the routine live on Thursday with Madonna herself!
The only bad news is that registration for the audition is already closed, but never fear: you can still get your Madonna fix! 4 different "Addicted to Sweat" workout DVDs are now available online, and be sure to catch the premiere of her behind-the scenes documentary, Madonna: the MDNA Tour, June 22 on EPIX, at 8 pm Eastern Time.