Hoofer Warren Craft mesmerizes audiences with his sophisticated musicality and idiosyncratic style. He started dancing at age 8 in Poughkeepsie, NY, and later took private lessons with Ayodele Casel in NYC. He went on to study at the American Tap Dance Foundation, the School of American Ballet, and The Jacqueline Kennedy Onassis School at American Ballet Theatre. These days, you can see the multifaceted talent onstage with Michelle Dorrance's Dorrance Dance. In keeping with his ever-unconventional approach to his art, Craft wrote a poem to his younger self in lieu of a letter. —Courtney Bowers
---
Considered.
Nothing extra.
Except for this intro.
I move this way.
I like butoh.
Here's a poem.
When you have the right to.
Reap control.
Think.
(Before you move)
What do you look like?
"Surprised at how things are playing out."
That's plenty to feel.
With some space around it.
You really look lonely.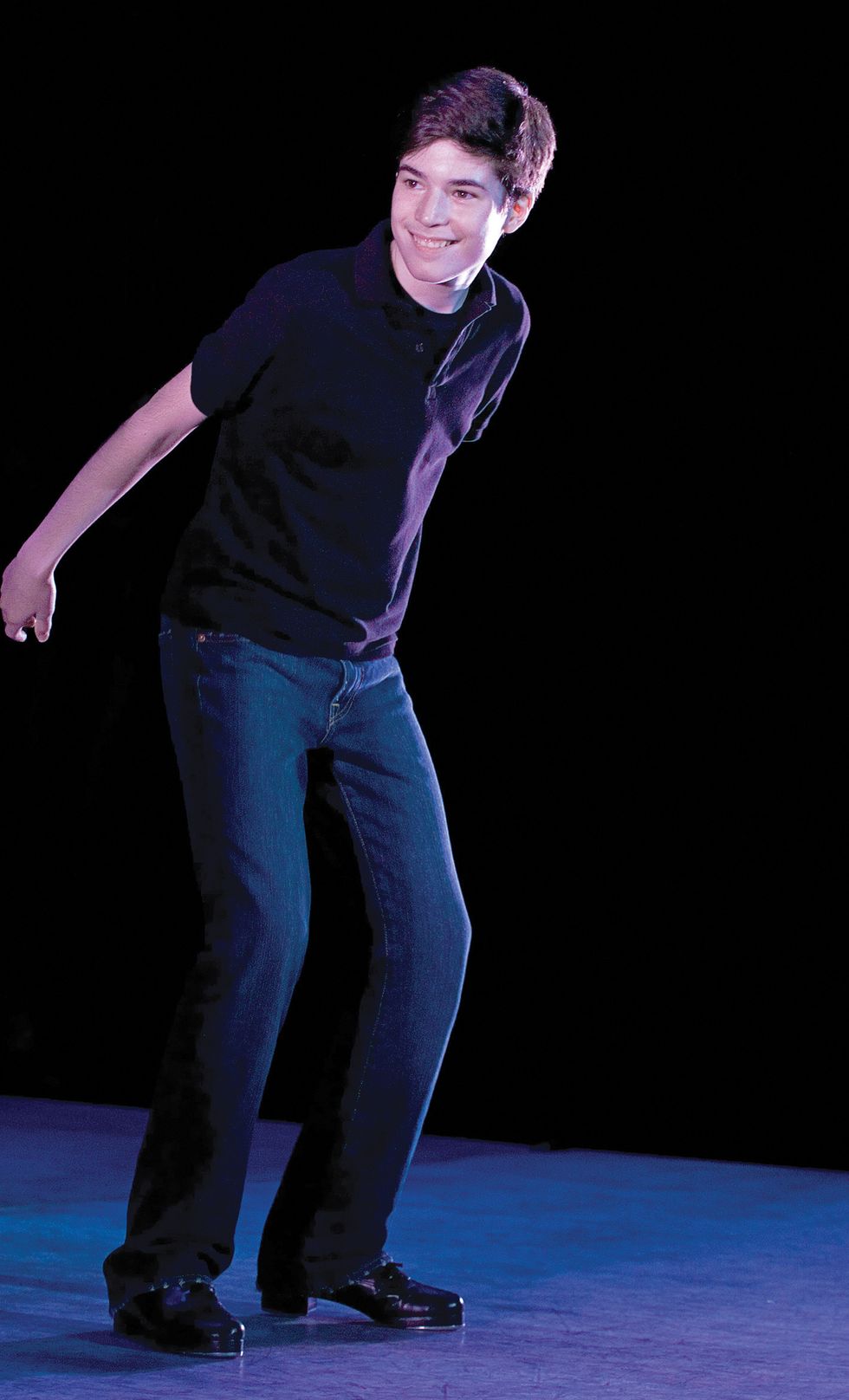 Craft at age 12 (courtesy Craft)
I made some choreography.
When I said I was an improv dancer.
And always will be.
Uncomfortable and rewarding.
Set on someone else's shoulders.
Whatever they do with it.
They had to think.
What did it all mean?
And so do I.
I want it all considered.
I bled for my choices.
My knees are swollen.
My back is not the same.
Dance has been easy.
Everyone helping me.
So I'll do my best.
I know that's endless.
When you have the right to.
Look back.
Laugh.
(At how stressful it was to write this)
When there's so much to dance about.
You have passion.
In your heart.
You have a love.
Long road ahead.
Could use a letter from the future.
A version of this story appeared in the October 2018 issue of Dance Spirit with the title "Letter to My Teenage Self: Warren Craft."