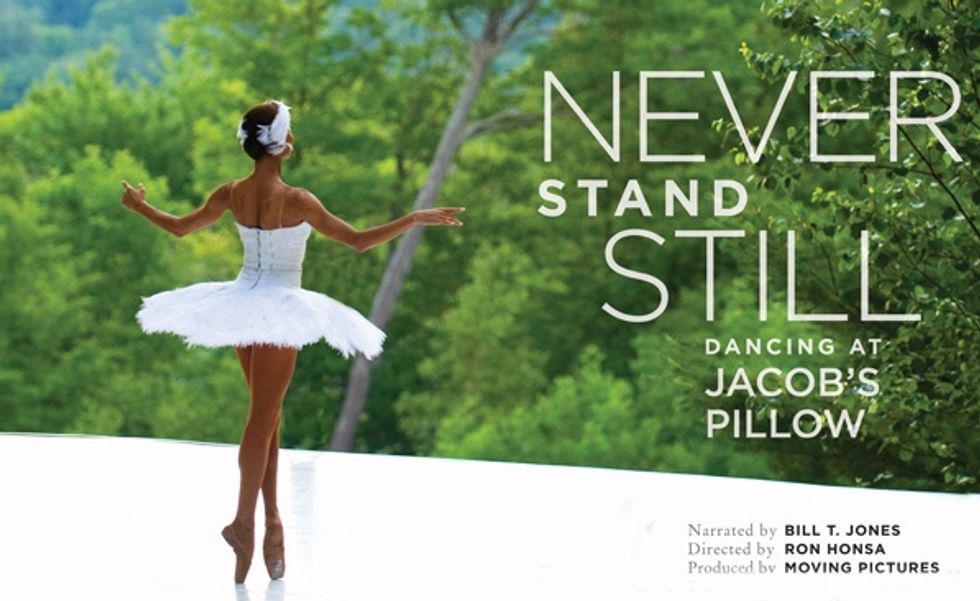 It's that magical time of year when the little town of Becket, MA is transformed into a dance paradise. The Jacob's Pillow Dance Festival is in full swing, and a crazy number of the world's best dancers have descended on the bucolic Pillow complex in the Berkshires.
Jacob's Pillow Dance has a pretty incredible history. It was founded in the 1930s by modern dance pioneer Ted Shawn, and since then has hosted all kinds of notable dance names, from Martha Graham to Mikhail Baryshnikov to Mark Morris to Trey McIntyre.
Last year, director Ron Honsa released Dancing At Jacob's Pillow: Never Stand Still, a documentary tracing the Pillow's story. And he got all kinds of dance luminaries to share their Pillow love. The film is narrated by Bill T. Jones and features conversations with the likes of Suzanne Farrell, Merce Cunningham (it was one of the last interviews he gave), Paul Taylor and Rasta Thomas. There's also lots of great dance footage, of course—new and old.
PBS will air Never Stand Still tonight at 9 pm EST (check your local listings). Set your DVRs—or watch the program online here following the broadcast.