Tiler Peck's Pointe Shoe Prep Is Completely Mesmerizing
Via Instagram

Every ballerina's pointe shoe process is intense, but some dancers take pointe prep to a completely different level. And New York City Ballet principal Tiler Peck definitely falls in that second category.
The New York Times recently did a Facebook Live event with Peck, following her as she chose and prepped her shoes for the evening's performance. (She was about to dance in Alexei Ratmansky's Pictures at an Exhibition.) Peck is a crazy perfectionist onstage—it's one of the qualities that makes her so compelling—and she's just as much of a crazy perfectionist about her shoes.
---
In case you don't have 40 minutes to spare, here are a few of the fun facts we learned during her broadcast:
-She has custom Freeds, and wears slightly different sizes on her right and left feet.
-She has favorite shoe "months"—i.e., every pair of shoes is marked by the Freed maker with the month it was made, and each month feels a little different.
-Sometimes she can tell if a shank is good by the way it sounds when she bends it.
-She'll wear nine pairs of shoes this week alone.
-She rosins the inside of her shoes as well as the outside.
-She'll spend up to 30 minutes picking out just the right pair of shoes for a role.
-She has a special "tapping spot" onstage where she tests her shoes to make sure they're quiet.
But if you do have 40 minutes to spare, it's worth watching the whole thing. Peck talks about all kinds of stuff as she sews her shoes—everything from her training history to her husband Robbie Fairchild's performances in the West End production of An American in Paris (d'awww). It's fascinating, and strangely soothing.
Partnering is hard enough as it is: You're trying to untangle technical snafus and synchronize your movements with those of another dancer, not to mention building the delicate trust required to catch and be caught, lift and be lifted. Throw a hostile or uncooperative partner into the mix, and you might wish you could take a pass on pas de deux. But don't give up! We asked the experts for tips on how to solve partnering's "relationship problems" as gracefully as possible.
Keep reading...
Show less
Popular
Apr. 02, 2018 10:14AM EST
Showstopper's National Finals Opening Number Performance
Showstopper has been making its impact on the dance world since 1978. Before then, dancers didn't have a stage to perform on, the opportunity to learn from peers, or a competitive outlet like most sports. Debbie Roberts recognized this missing piece in the dance community and that is how America's first and longest running dance competition, Showstopper, was born. Debbie taught dance for over 26 years and owned and operated her own dance studio for 20 years. She is now the owner and National Director of Showstopper, along side her husband, Dave Roberts. Dancer, teacher, business owner, author, and mother, Debbie has made dance her life's career.
Keep reading...
Show less
Lealand Eve
As a teenager, contemporary dancer Eveline Kleinjans felt like nothing she did was good enough. Auditioning for university dance programs paralyzed her: "I was so focused on every move I made and what people would think that I wasn't able to be free, to be myself," she says. And her intense perfectionism had real repercussions. "I'd get negative feedback saying, 'We don't see you.' "
Perfectionism is extremely common in the dance world, because dancers hold themselves to terrifically high standards. It's easy to get a little discouraged when you aren't improving as quickly as you want. But there's a difference between healthy self-criticism and an unhealthy obsession with perfection. How can you tell when your drive to be better has crossed the line—and what can you do to get back on track?
Keep reading...
Show less
Sarah Pippin assisting in a convention class at New York City Dance Alliance (courtesy NYCDA)
To her high school classmates, Sarah Pippin was a regular girl: a good student and a friendly face around campus. But on the weekends—at dance competitions and conventions across the country—Pippin was a bona fide celeb, adored by her fellow competitors and faculty members alike.
By the time she graduated high school, Pippin had racked up major accomplishments, including performances with Janet Jackson and Shaping Sound, a role on Dance Spirit's own reality series "Road to Nationals," titles such as New York City Dance Alliance's National Mini, Junior and Senior Outstanding Dancer, and, most recently, a college scholarship on behalf of Dance Magazine through the NYCDA Foundation.
There's no doubt that Pippin, now a freshman at The Juilliard School, is among a rising generation of competition and convention stars. And while "celebrity" isn't a term they'd give themselves, you know who they are. These dancers are adored by legions of real-life fans hoping to watch and dance alongside them, not to mention the thousands of social media followers ready to double-tap everything they post.
Being so popular on the circuit has its perks—traveling every weekend, internet fame, working with big-name choreographers—but it also comes with its share of struggles. Here's a peek at what it's really like at the top.
Keep reading...
Show less
Screenshot via @portfolioglobal on Instagram
We already knew Taylor and Reese Hatala can do anything. After all, they're both incredibly versatile dancers capable of serving up some serious face. And now the super siblings can add another title to their resumé: that of fashion magazine cover stars.
Keep reading...
Show less
Popular
Mar. 26, 2018 09:50AM EST
Winter is drawing to a close and you know what that means -- It's time to really kick this year into gear! Move U has done the research so you can find your best match, look good, and feel great this season with a twist unique to your team! Here are five looks to put your performance on the map in 2018.
Keep reading...
Show less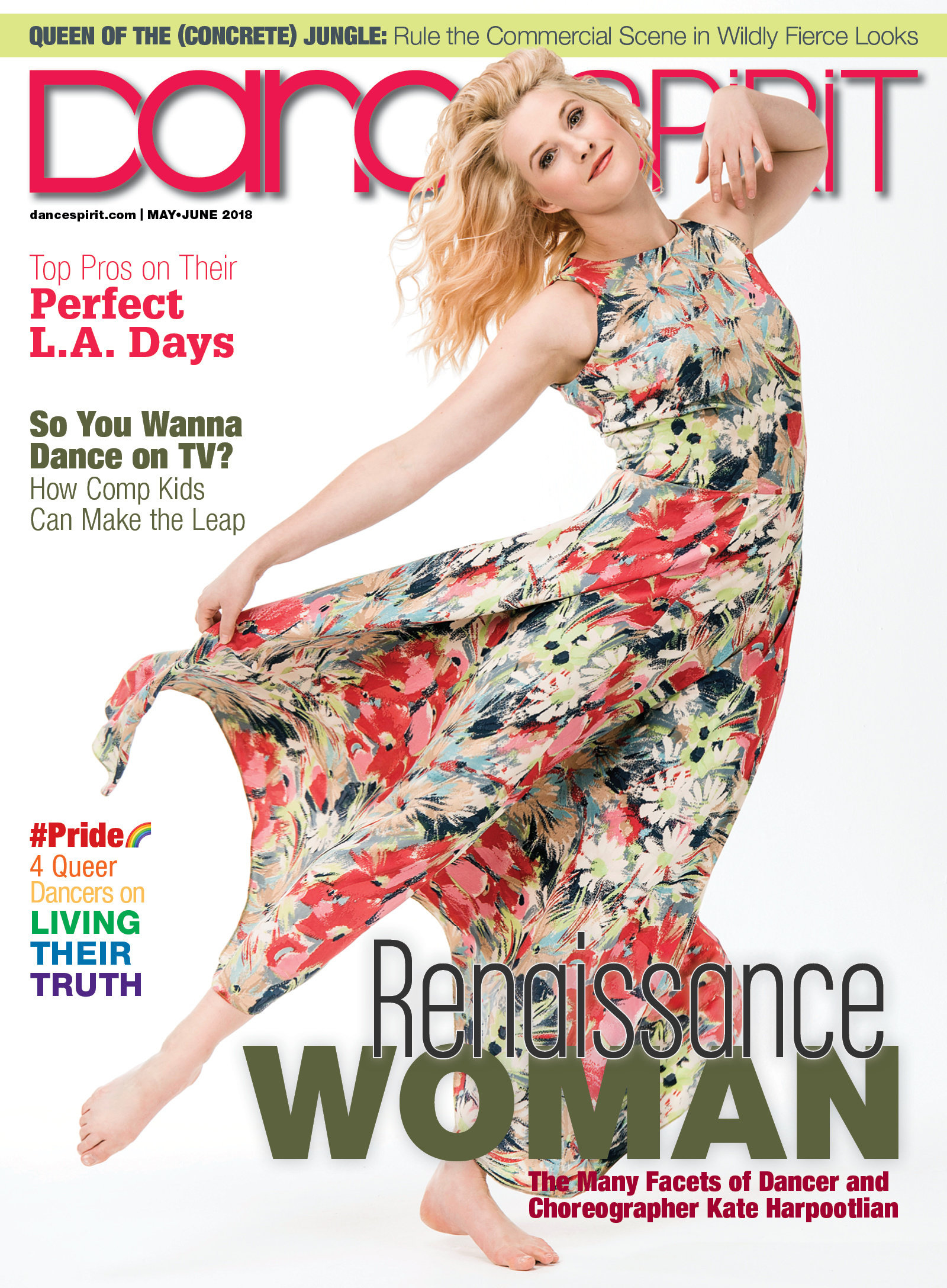 Get Dance Spirit in your inbox