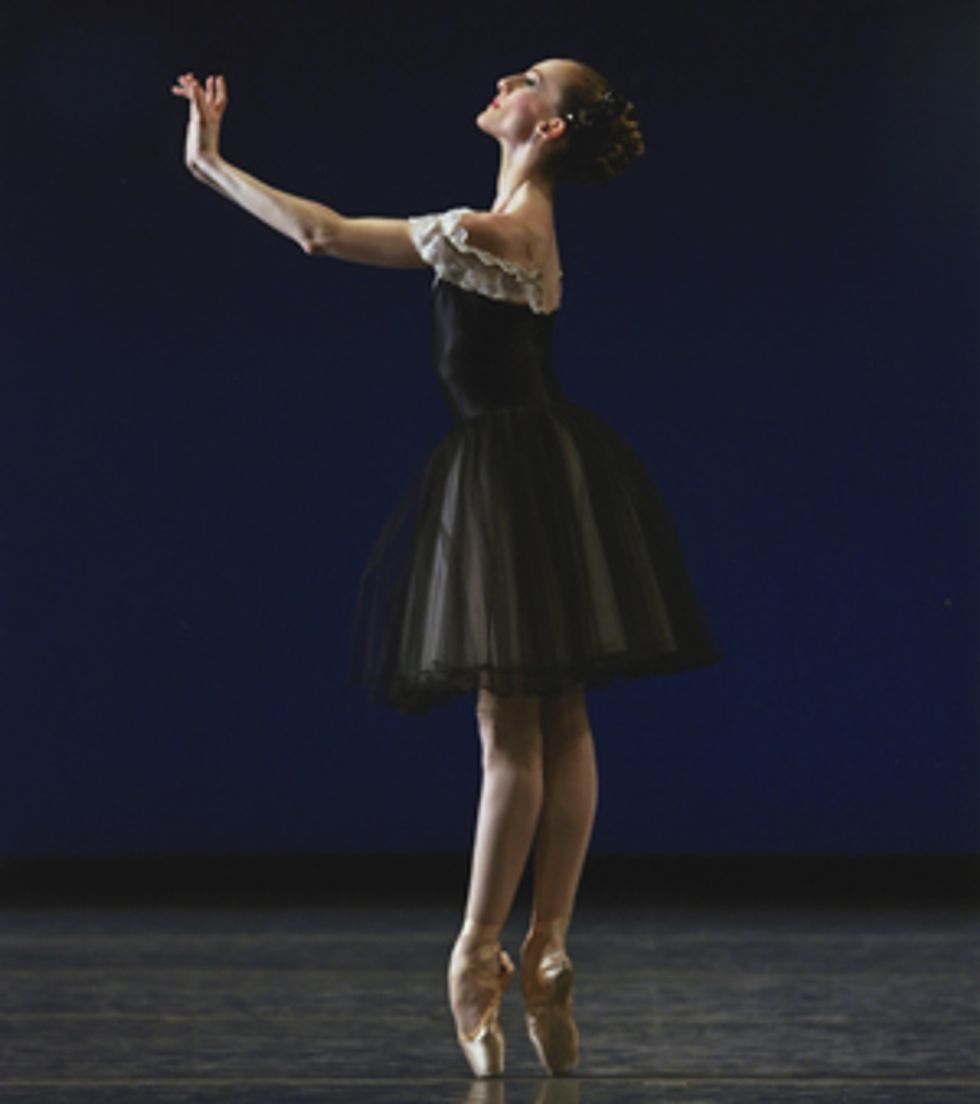 Whelan in George Balanchine's Mozartiana (Paul Kolnik)
Wendy Whelan shapes performances the way architects shape buildings: intelligently, coolly, with an eye to internal structure as well as outer beauty. Now New York City Ballet's senior principal, Whelan has fascinated choreographers and audiences alike during her nearly 30 years with the company. 
Born in Louisville, KY, Whelan began studying dance with a local teacher at age 3 before focusing more intensely on ballet at the Louisville Ballet Academy. A summer at the School of American Ballet in 1981 led to an invitation to enter the school full-time. She joined NYCB as an apprentice in 1984 and moved swiftly through the ranks, reaching principal status in 1991. 
Recently Whelan, long one of ballet choreographer Christopher Wheeldon's muses, has also begun collaborating with contemporary artists, including Stephen Petronio. Catch her in classical mode with NYCB this month—then see her perform four new contemporary pas de deux in her own concert this summer. —Margaret Fuhrer
Dear Wendy,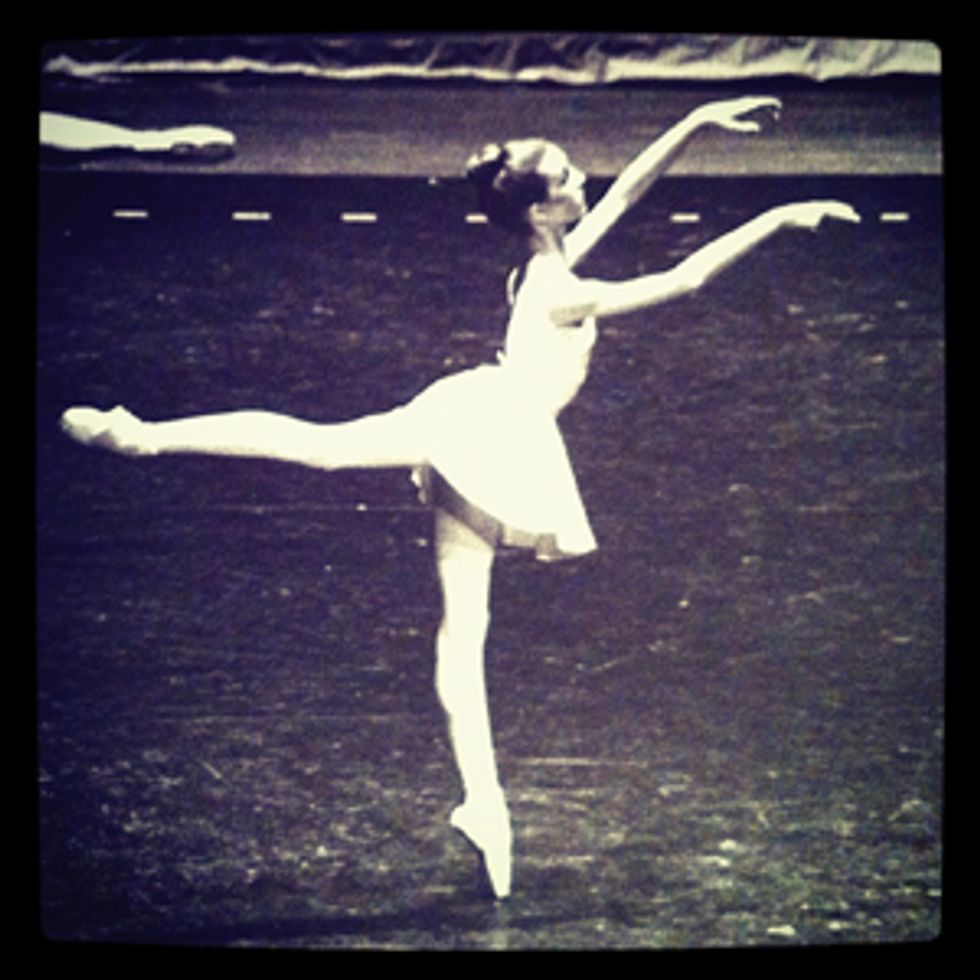 Whelan at age 12
Believe it or not, I have lots of compliments for you. I'm so proud of the way you have applied yourself personally and professionally to all your studies as a young dancer.
You've realized you must give up a lot of things other kids are doing in order to focus your mind and body on your goal. I know it's uncomfortable to feel in school like you're different from the others because you're so serious about your goals at such a young age, but this discomfort is going to pay off. Stay disciplined, keep that trust you have in yourself and remain open. And be kind to your friends, because that will pay off, too. Developing this balance early will prepare you for a long and happy career.
One thing I worry about is that you tend to "beat yourself up" more than necessary. I see this as a weakness in you, something you need to rethink. That's a lot of wasted energy you could be putting toward other parts of your artistry. All this struggling doesn't accomplish what you think it does. Once you get a handle on it, you will gain the power to face challenges with a positive attitude. Make these challenges about fun and
learning. Keep your sense of humor. Stop looking at yourself from
the outside (as a critical viewer), and look instead from the inside out (as a scientist experimenting, searching for answers). That will keep your passion alive for longer than you could ever imagine.
Dance on with joy. You are a lucky girl.
Wendy Whelan