All photos by Joe Toreno. Grooming throughout by Lisa Chamberlain for The Rex Agency.
Twelve years ago, a baby-faced Mark Kanemura appeared on "So You Think You Can Dance" Season 4. The Hawaiian-born dancer—whose winningly quirky style found a perfect vehicle in Sonya Tayeh's creepy-cool "The Garden" routine—quickly became a fan favorite. Kanemura made it to the Top 6 (Joshua Allen took the title that season), and a star was born.
But the world didn't know how bright that star was going to shine.
Fresh off "SYTYCD," Kanemura started booking jobs with Lady Gaga: first the MTV Video Music Awards, then the Jingle Bell Ball. Soon, he was a staple on Gaga's stages and in her videos, and he began to develop a dedicated fan base of his own.
Taylor Goldberg, Jordan Goldberg, and JT Church attending REVEL's virtual convention (courtesy Leslie Church)
During this new era of social distancing, the dance world has gotten pretty creative. Tons of teachers, studios, competitions, and conventions have stepped up to the plate to help fill our living rooms with virtual dance content. But what's it really like to attend a dance convention online?
Dance Spirit followed JT Church, "Dancing With The Stars: Juniors" pro and "So You Think You Can Dance: The Next Generation" runner-up, as he spent the weekend attending REVEL's "Rev-Virtual" online convention experience.
Hey guys! I have been a special guest faculty assistant for REVEL Dance Convention for the last four years. So I was excited to find out they'd be hosting a series of online convention weekends. With everything that's going on, I've been missing conventions so much. I knew it'd be great to be able to keep up my training.
Two of my best friends, Jordan and Taylor Goldberg—I dance with them at Club Dance—asked me to come over to their home studio so we could take REVEL's online classes together. Here's how it all went.
From left: Lindsay, Jensen, Brynley, and Rylee Arnold (Courtesy Jensen Arnold Hill)
From the most famous choreographers to the newest of dance newbies, we're all going through the same pandemic-related struggles right now. So, how are the pros coping with it all? To find out, we've started a new interview series, #SocialDisDancing. Over the next few weeks, we'll be catching up with some of your favorite dancers to see how they're step-ball-changing their way through this unprecedented moment in dance history. Today, we caught up with our favorite set of sisters from "So You Think You Can Dance" and "Dancing With the Stars": Lindsay Arnold Cusick, Jensen Arnold Hill, Brynley Arnold, and Rylee Arnold.
(Be sure to check out their takeover of our Instagram for an inside peek at their day in the #SocialDisDancing life.)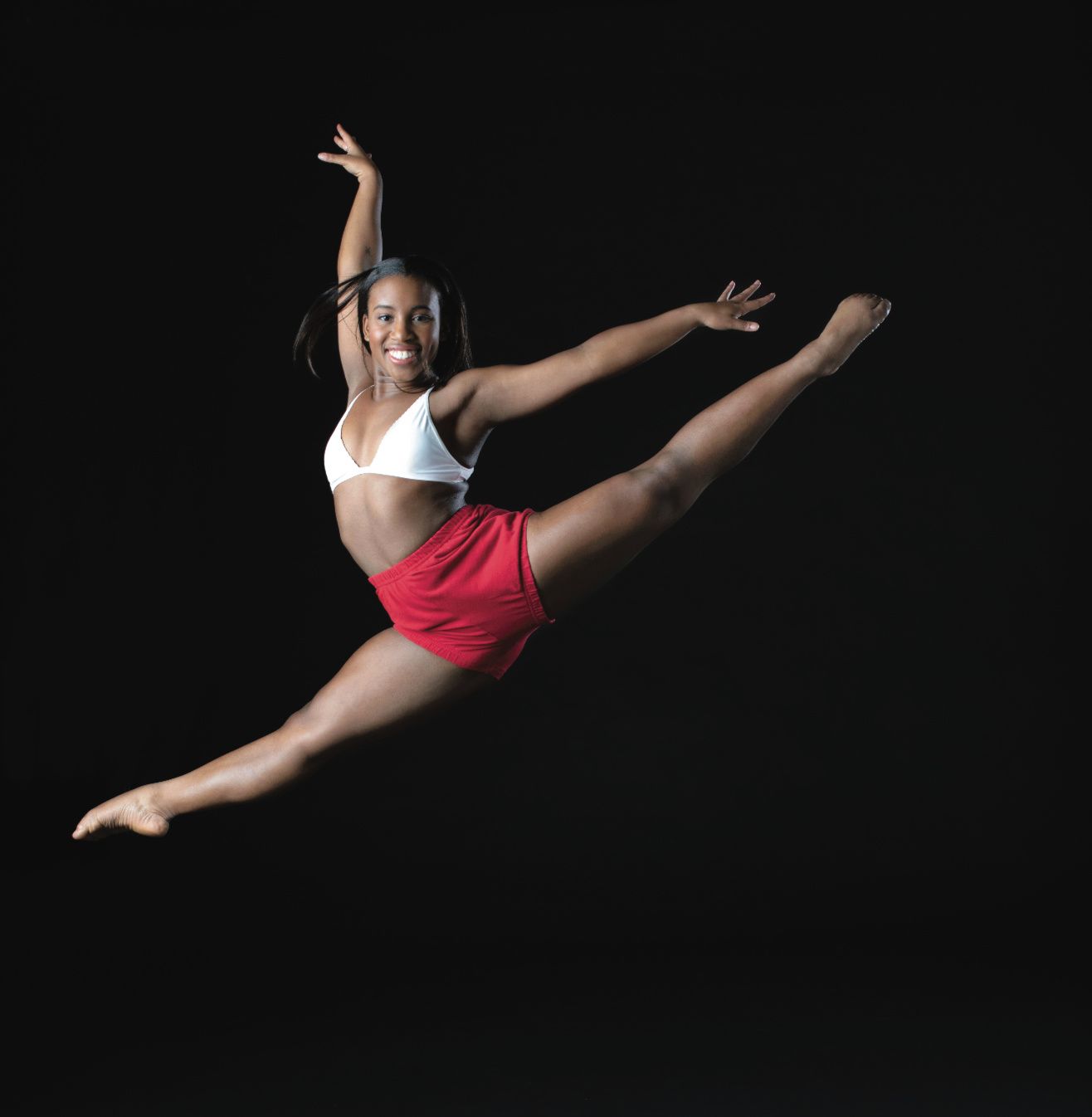 Enter the Cover Model Search