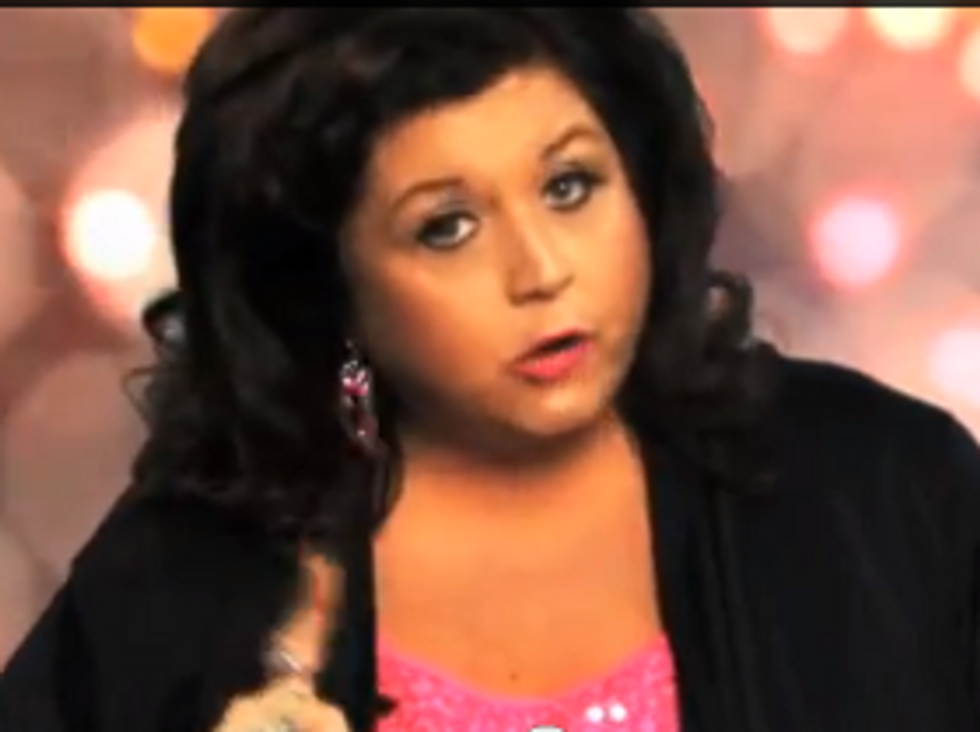 You might not like what she has to say, but Abby Lee Miller will critique your dancing.
"Ever wanted to dance for the ALDC? Well, now's your chance!"
When I received an email with that in the subject line (I guess the secret's out that I signed up for the Abby Lee Dance Company mailing list), I figured there had to be a catch. Nope! If you've wondered what Abby Lee Miller would have to say about your dancing, there actually is a way to find out.
"ALDC's Dance Off" is an online competition open to anyone. All you have to do is submit a video of yourself dancing, and you get a guaranteed critique from the ALDC staff. That's already pretty awesome, but entering also puts you in the running to win an even more coveted prize—the chance to dance with the one and only ALDC for a week!
Once every six months, an entrant from each category (12 & under and 13 & over) will be selected to attend the ALDC "Booty Camp" summer program in August. The prize includes airfare and 3 nights in a hotel for the winner and one guest. Your entry must be a solo performance between 1 and 4 minutes long. Judging will be comprised of 80% judges' score and 20% public vote, so upload ASAP! Scores will be broken down by technique (50 points), musicality (20 points), performance (10 points) and costume/overall appeal (10 points). We all know Abby Lee is a tough critic, so brace yourselves. And save those tears for your pillow!
Check out aldcdanceoff.com for more information and to upload your video. Good luck!