Mar. 23, 2017 10:08AM EST
When the Students Run the Show
You already know that deciding where to go to college is a big deal. And finding a school that fits both your academic and your dance needs can be especially hard. But while pursuing a dance major is one option, it's not the only one! Many colleges are also home to a bunch of impressive student-run dance companies. Why would you want to be part of a group run by your peers? The opportunities just might surprise you.
Branch Out
College is all about trying new things, and student-run dance groups make it easy to do just that. Want to explore a niche dance style, like bhangra or belly dancing? There might be a student group devoted to it. Want to experience a whole range of styles? There are companies that do it all, too. Don't see the kind of organization you'd want to join? At most schools, you can get funding to found it yourself.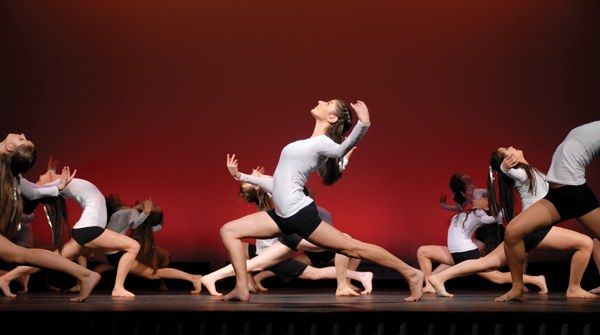 Sarabande, a student-run company at Tufts University, performing Say My Name, choreographed by Ani Loshkajian (photo by Andrew R. Schneer)
Even if you've only ever considered yourself a die-hard ballroom dancer, a student-run group like Arizona State University's Free The Dance can give you the chance to set aside your heels and slip on some funky sneakers. The group, created and run by recent ASU graduate J. Bouey, holds free weekly dance classes for all ASU students. "Our most popular classes are contemporary, jazz and hip hop," says Bouey, "but we'll also have partnering, ballroom, tango, Latin, swing, African and belly dancing throughout the semester."
When Ani Loshkajian, president of Tufts' student-run dance company Sarabande, first joined the troupe as a freshman, she was a total bunhead who had a hard time letting loose and giving in to movement. Fast-forward four years: "I feel like I'm an entirely different dancer," she says. Because Sarabande allows its members to explore a variety of styles, "my dancing has become much more personal and expressive of who I am."
Keep the Passion Alive
If you don't want to major in dance, student groups offer an alternative way to make it an important part of your life on campus. "I didn't choose one passion over the other," says Loshkajian, an international relations and French major. "Sarabande made it possible for me to continue my passion for dance, without sacrificing the other visions I had for my future. In fact, being a part of the company has served as an incredible creative outlet that's contributed to my academics."
And if you are a dance major, participating in a student-run group can be the release you need to make sure you don't burn out. "It can be hard to maintain a real joy for dance when you're studying it in an academic setting," says Bouey, a dance major. "Free The Dance has been my escape. I can show up and just move, without worrying about homework. It's helped me to hold on to that innocent love for dance."
Go Beyond the Stage
Choosing to take on a leadership role in a student-run group can help you learn to shine offstage as well as on. Sarabande, for example, holds elections each semester to determine who will be a part of an executive board made up of a president, vice president, treasurer, social chair, producer, public relations manager and webmaster. For Loshkajian, serving as the  company's president has taught her many of the skills she'll need to thrive after graduation. "I've learned how to work closely with a team, and how important personal relationships are to leveraging results," she says. "Most important, I've learned that no matter what, the show must go on!"
Make Moves
For those interested in making dances, a student-run group can provide opportunities to try out choreography. It's pretty much the only time in your life that you'll have access to great dancers, rehearsal spaces and performance venues at no charge.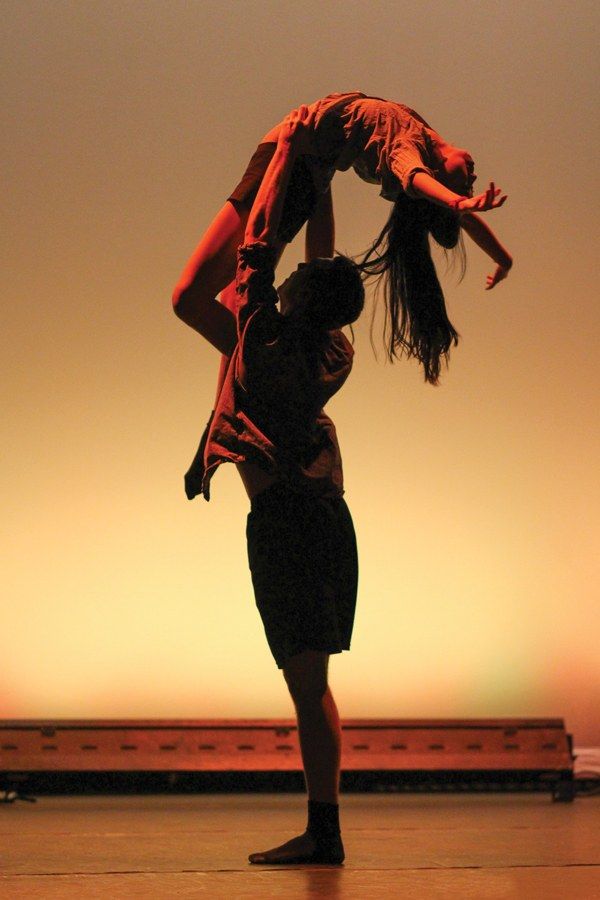 Sarabande's Heather Ngai and Matt Evers in Evers' Next Chapter (photo by Kyra Sturgill)
Think choreography isn't your thing? A student-run company could be just the environment you need to get going. "There's a freedom that comes from being in a company with your peers that can unlock a flow of creativity," says Nikolas Kaim, artistic director of Ithaca College's Rock Hard Dance Company. "You don't always find that in a professional company or at a studio."
Student groups may offer teaching opportunities, too. While Free The Dance doesn't currently put on formal concerts, students can audition to become instructors for the group at the beginning of each semester. "It's a really great chance to improve your teaching skills," Bouey says. "At the end of each class, we have a discussion where we give feedback to the teacher. It's a good time to learn the small things, like needing to speak louder or teach more slowly."
Ultimately, there's a wide range when it comes to what your experience in a student-run group might look like, because everything is up to you and your peers. And as you all create things together, you'll probably become great friends, too. "This is one of the only environments where you're surrounded by people who love dance and are choosing to spend their limited free time doing it," Kaim says. "No one's making money, no one's parents are forcing them to participate—everyone's just there because they want to dance."
Choreography
Jun. 15, 2019 10:12AM EST
(From left) Darriel Johnakin, Diego Pasillas, and Emma Sutherland (all photos by Erin Baiano)
Congratulations to Dance Spirit's 2019 Cover Model Search finalists: Darriel Johnakin, Diego Pasillas, and Emma Sutherland! One of them will win a spot on Dance Spirit's Fall 2019 cover. Learn more about the dancers on their profile pages, and then vote for your favorite below. You can vote once a day now through July 15.
We also want you to get social! We'll be factoring social media likes and shares into our final tallies. Be sure to show your favorite finalist some love on Facebook, Instagram, and Twitter, sharing their profile pages and using the hashtag #DanceSpiritCMS.
Cover Model Search
Jun. 20, 2019 02:41PM EST
Liz Imperio teaching at Hollywood Vibe, Courtesy of Hollywood Vibe
It's an increasingly common scenario: A talented dancer wins big at a competition, is offered an assistantship with a famous faculty member, and ends up leaving her hometown studio to travel with a convention. Convention-hopping has obvious benefits. Every event generates new content for dancers to post on social media, gives them a better shot at ending up on their favorite choreographers' accounts, lets them learn from the best of the best, and helps them make valuable connections. "Traveling is a great way for dancers to gain admirers around the country," says Jen Jarnot, owner of Artistic Fusion Dance Academy in Thornton, CO. "That's something every dancer craves." So it's no surprise that weekend FOMO has been blazing through studios like wildfire.
But is this jet-setter lifestyle really the most effective road to take? Can weekends of dancing with top talent truly replace the bread and butter of daily work at your home studio? The answer, according to most industry experts, is no. We asked five pros to explain why.
Competition
Jun. 19, 2019 03:55PM EST
WilldaBeast and…a car? They may be unusual duet partners, but this new ad proves they're a pretty sweet match.
Dance Videos