It's time for yet another installment of Tiler Peck and Robert Fairchild Are Awesome! And this round involves the great Paul Taylor Dance Company.
Recently, Paul Taylor announced that PTDC—which until now has performed exclusively Taylor-made (see what we did there?) works—will be transitioning to a repertory model. What does that mean? It means that in addition to performing Taylor's dances, the company will bring back older, non-Taylor masterpieces, as well as works by contemporary choreographers. Basically, the PTDC doors will be open to an even wider range of talented artists.
And here's the good news for those of us who love both ballet and Taylor: That new open-door policy starts next month, when brilliant New York City Ballet principals Tiler Peck and Robert Fairchild will perform parts of Taylor's Airs at the PTDC NYC gala.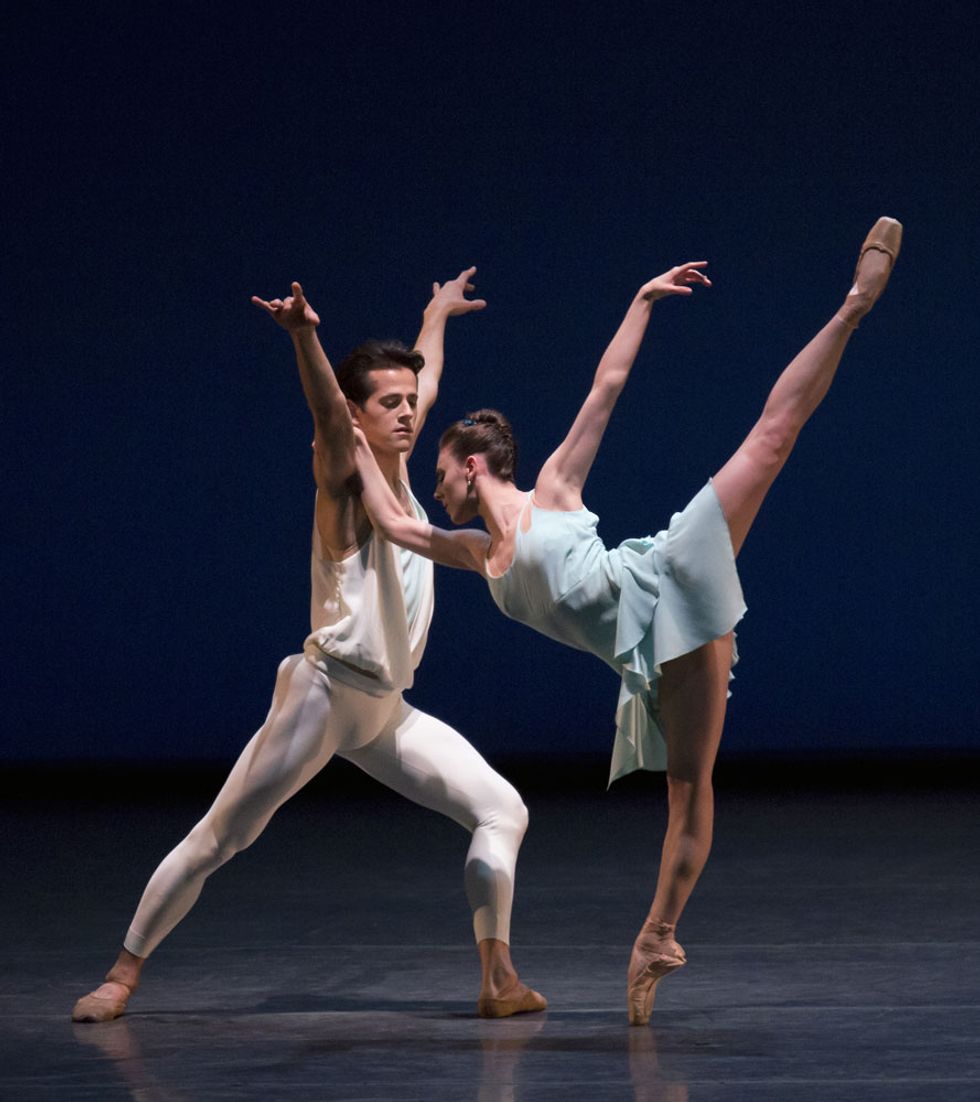 Here's the dynamic duo in Christopher Wheeldon's "A Place for Us" (photo by Paul Kolnik).
Normally we feel a little weird about ballet dancers tackling Taylor. Though plenty of ballet companies dance Taylor works, ballet peeps tend to look dainty doing his choreography. But seeing as Peck and Fairchild can dance pretty much anything, this performance promises to be fun for dance fans of all stripes.
Catch the Taylor gala at NYC's Koch Theater on March 13—it's part of the PTDC Lincoln Center season that runs March 11-30.