Popular
Jun. 14, 2017 05:24PM EST
Why Swings Are the Superheroes of Broadway
Brinkhoff-Mogenburg, courtesy The Walt Disney Company
You may never have heard the term "swing." But as the performers who stand by to go on for several different ensemble roles whenever necessary, swings may be the most valued members of a Broadway cast—especially during flu season. Just ask Jennifer Dunne, a swing who's been responsible for six ensemble tracks in Chicago on Broadway for more than five years.
"As a swing, there are plenty of moments when you feel like you've got to rescue the show," Dunne says. "When everyone in the cast is sick, and there aren't enough people in the building to keep things going, that's when you really feel like a superhero. I very well might have the flu too, but I have to overcome whatever's plaguing me to perform for someone else."
Swings have not only triple-threat talent, but also super brains for choreography and stage directions. They may not get the accolades that come with leading roles, but these uniquely gifted performers form the support system that props up a show's entire cast—and they like it that way.
---
What It Takes
How do you become a swing? A choreographer may cast you in a traditional audition or book you through other channels. For long-running shows, potential swings may get a call because they have history with the production and already know one or more of the tracks they'd have to cover.
"Chicago" cast members Angel Reda, Eddie George, and Jennifer Dunne(photo by Jeremy Daniels, courtesy Boneau-Bryan Brown)
Whatever the scenario, choreographers are looking for one simple asset, besides talent and a good work ethic: "The most important thing you need is a positive disposition," says Kelly Devine, choreographer for Broadway's Rock of Ages and Come From Away. "I've never worked on a show where a swing didn't have to go on in the very first week. The rest of the cast has gone from rehearsal into tech and then right into previews, so something's bound to happen." It's a stressful position, and you have to be able to handle moments of confusion or panic with grace.
Fast Track(s)
Once a swing is cast, the work of learning multiple tracks begins. "A swing has to be able to multitask, pay attention to detail and pick up choreography really quickly," Dunne says. "Six tracks in a two-hour show is 12 hours of information that you need to take in." And you'll probably have little time to absorb it all. In a brand-new cast, swings might be learning choreography from the sidelines until the rest of the performers are done rehearsing—and then it's on them to do their homework. Early in Dunne's first Chicago tour, the swings sat and watched rehearsals, then jumped up during 15-minute breaks and lunches to get the choreography into their bodies.
The Good Book
Every swing has her own system for remembering her various tracks, and almost all of them involve a detailed cheat sheet. "I made a book of color-coded notecards," says Bravita Threatt, a swing and dance captain for The Lion King on Broadway. "Each track is a different color, and each scene has a card filled out with mini diagrams of the stage and my spacing, entrances and choreography." Hitting every mark is especially important for Threatt, because the puppetry and mechanical stage in The Lion King make spacing critical—it can be downright dangerous if a swing is in the wrong spot. "The floor moves, drops and raises, and you have these heavy headpieces on," Threatt says. "You can't be on autopilot."
Similarly, Come From Away relies on the performers to move set pieces, so there are many landmines for swings, Devine says. "That's why we created an ironclad bible for the performers, with notations of every single movement."
You're Either In or You're Out
Frequently, Broadway swings have a chance to perform each of their tracks during scheduled put-ins, allowing them a little time to prepare. But otherwise, their lives are pretty unpredictable. A swing has to be at the theater for every show, and is usually onstage a couple of times a week—or more. "Especially in a long-running show, you might be onstage a lot," Dunne says. "There are the last-minute moments when someone suddenly gets sick or injured, but you might also be in for a stretch while someone is resting a knee. And there are scheduled put-ins for vacations and personal days." Leads come and go too, and if there's any lag time between two contracts, swings cover the understudies who go in for the lead. "One week I might not be on at all, and the next week I could be doing five parts in six days," Dunne says.
The cast of Disney's "The Lion King" (photo by Brinkhoff-Mogenburg, courtesy The Walt Disney Company)
The Undeniable Perks
What makes all the hard work and unpredictable scheduling worth it? One upside is what Dunne calls the "stress tax": Swings are paid more than ensemble members, because they're responsible for more information. "And probably to say, 'Sorry, you don't get all the glory,' " Dunne adds.
Threatt also loves that swinging lets her grow into roles over time, while keeping an interesting mix of challenges in her day-to-day life. "It exercises different parts of my brain," she says. "Plus I get to be a cheerleader for the performers who have a single track." Dunne agrees. "You can tell it's like a breath of fresh air for the ensemble performers when we step onstage," she says. "Their regular partners are great, but I'm like the fun babysitter who lets them watch movies."
It's also humbling and gratifying to play such an important part in the larger production. You allow cast members time off to get married, take care of family members and nurse injuries so they can perform at their best. "We have a big cast, and life happens—that's a beautiful thing to be a part of," says Threatt. "I never go on for someone and say, 'Here comes Bravita!' It's not about you—it's about the bigger whole." Swings may not be stars, but they regularly save the day.
You Might Be Swing Material If…
…you can't stand dancing the same role night after night.
…you always liked pop quizzes.
…you're self-motivated enough to rehearse yourself and keep each role fresh.
You Might Not Be Swing Material If…
...you don't work well under pressure.
…you've only got eyes for the white-hot spotlight.
…you're not OK with a less-than-perfect performance—because you probably won't get many perfect ones.
Ones to Watch
These three swings are pulling superhero duty for Broadway's newest musicals:
Kathryn Boswell, a swing and understudy for Anya in Anastasia. She previously swung for Gigi on Broadway in 2015. She received a BFA in musical theater from the University of Cincinnati, College-Conservatory of Music.
Courtesy Kathryn Boswell
Susan Dunstan, a Toronto native who's currently a swing in Come From Away and made her Broadway debut in Priscilla, Queen of the Desert. Her regional credits include Kinky Boots, Lord of the Rings, South Pacific and The Lion King.
Courtesy Susan Dunstan
Amy Quanbeck, making her Broadway debut as a swing in Charlie and the Chocolate Factory, having previously appeared in the Wicked national tour. She has a BFA in dance performance from University of California, Irvine (and was featured in Dance Spirit when she was just 13 years old!).
Photo by James Jin, courtesy Quanback
Harry Haden-Paton as Henry Higgins, Lauren Ambrose as Eliza Doolittle, and Allan Corduner as Colonel Pickering (Joan Marcus)
In case you haven't heard, the classic musical My Fair Lady is back on Broadway in a 10-time Tony-nominated production—including a nod for Christopher Gattelli's critically-lauded choreography. (Fun fact: Also among the nominations is Gattelli's own choreography for SpongeBob SquarePants—he's so good that he's competing against himself! But I digress.)
Keep reading...
Show less
May. 16, 2018 02:26PM EST
Ema Peter
The Glorya Kaufman International Dance Center is the 54,000 square foot home of the USC Glorya Kaufman School of Dance, one of the largest facilities dedicated to dance on a private university campus. Designed for their innovative new curriculum, that supports a range of dance styles, the school's staff designated Harlequin to provide wall-to-wall flooring for the large 3,500 square foot Performance Studio as well as five dance studios in their new state-of-the-art building.
Keep reading...
Show less
How To
Mar. 28, 2017 12:35PM EST
Photo by Erin Baiano
Consistent turns are a must for aspiring professional dancers, but pretty much everyone struggles with pirouettes at some point. Luckily, since we're all beholden to the same rules of physics, there are concrete steps every dancer can take to reach his or her top turning potential. "Three is the new two when it comes to pirouettes, but the secret to turning is technique, not magic," says Bojan Spassoff, president and director of The Rock School for Dance Education in Philadelphia.
Falling out of your doubles? Aspiring to go revolution for revolution with your class's star turner? No matter where you lie on the turning spectrum, our 360-degree guide to pirouettes will help you improve.
Keep reading...
Show less
Popular
Jun. 15, 2012 05:44PM EST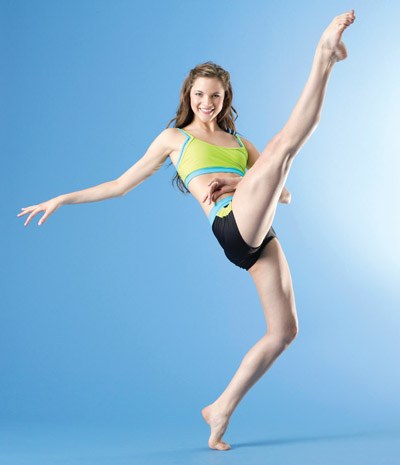 When watching Megan Skalla dance, several things are immediately obvious. She has legs for days and the archy feet to match. Her core is rock-solid, and her sweet smile is contagious. But the longer you spend with her, the more something else becomes clear: Megan's got sass. Whether it's a sharp shoulder roll during a hip-hop class or an intense stare during a sky-high développé, there's a certain something extra that makes this 16-year-old pop. And her steadfast devotion to dance means she's only getting better.
Megan started dancing when she was 3 at a small ballet studio near her hometown of Draper, UT, and was hooked immediately. At 7, she switched to a new studio, Pulse 31, and started to compete, but she still wasn't dancing as much as she wanted. Finally, she came to The Dance Club in Orem, where she currently trains. She takes ballet, jazz, tap, hip hop, contemporary and lyrical, and sometimes supplements her training with private ballet classes at nearby Barlow Arts Conservatory. "I've always loved ballet," says Megan, who has attended summer intensives at Pacific Northwest Ballet School on scholarship for the past two years. "It's the foundation for everything, and it makes me a stronger dancer in other genres."
Though she dances from morning until night, Megan admits to boogying through her kitchen when she gets home, and would still do more if she could. "There's a dance company that's a big deal at my high school, but there just aren't enough hours in the day to do both," she says. Devoting her time to The Dance Club, she says, is more conducive to her goal of dancing professionally. The studio is full of mega-talented dancers, and Megan shines among them. Her secret? "In class, some dancers will avoid going across the floor with someone they think is better than they are," she says. "But I like to go across the floor with the best dancer in class. That way, I can push myself to come up to her level."
Megan's strategy is working. She won the Teen High Score Solo award at New York City Dance Alliance regionals and was a Top 10 Outstanding Dancer finalist at NYCDA Nationals. She has performed as Clara in the Radio City Christmas Spectacular and was one of four Capezio NYCDA Model Search winners. As for the future, Megan knows one thing for sure: She's going to keep dancing. "I want to go to college for dance, maybe to Brigham Young University, Marymount Manhattan or Juilliard," she says. "But I still have a while to decide." Until then, she'll stick to her busy schedule. "It's a lot of late nights and early mornings," she says. "But it's worth it. I wouldn't give it up for anything."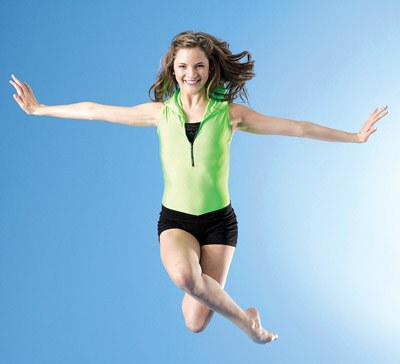 FAST FACTS:
Birthday: March 6, 1996
Favorite food: Pasta
Most-played on her iPod: "I Won't Give Up" by Jason Mraz
Dream dance role: "It would be really fun to be a Rockette. I want to do the Rockette summer intensive this year."
Three words that describe her dancing: "Soft, passionate, aggressive"
Dream dance company: Complexions Contemporary Ballet
Favorite dance movie: Step Up
Who would play her in a movie: Nina Dobrev from "The Vampire Diaries"
First thing she does in the morning: "Hit the snooze button so I can sleep for 10 more minutes."
Favorite dancers of all time: Travis Wall and Joey Dowling
Hidden talent: "I like to sing, but I'm only OK. I'd like to take voice lessons."
Performer she'd die to work with: Celine Dion
Must-see TV shows: "Pretty Little Liars" and "The Lying Game"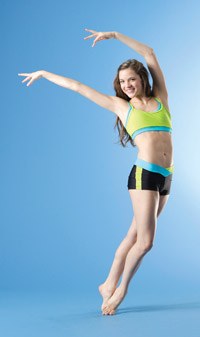 WHAT PEOPLE ARE SAYING ABOUT MEGAN:
Allison Thornton, Megan's teacher at The Dance Club: "Megan has the body that every dancer dreams of: long legs, beautiful feet, great extension. But the best thing about Megan is that she knows how to use it all. She works really hard, and as good as she is in rehearsal, she's even better onstage. Megan is very humble. She always has a smile on her face, she gets along with the other girls and she's easy to work with. She's a good person who has been blessed with great talent."
Joanna Numata, street jazz instructor at Broadway Dance Center: "The first thing I noticed about Megan were her beautiful lines. She also had a really good, positive energy during class. She took direction and corrections well, which is so important."
Love Megan? Go to dancespirit.com//cms to vote for her!
Click here to read all about Alyssa Ness!
Click here to read all about Hannah Bettes!
"World of Dance" judges (NBC)
Dancing kween Jennifer Lopez is preparing us for the second season of "World of Dance" by dropping an insane World of Dance promo that has her slaying the dance floor like we've never seen before. If America wasn't on the edge of their seats for the May 29th premiere they are now—wondering how the contestants of "World of Dance" could possibly outdo such a performance—but there's no doubt they will. This season's roster of dancers really takes the show's name to heart cause it's out of this world, with each dancer as ferociously talented as the rest! (We don't envy J. Lo's job of having to pick just one.) We've rounded up 7 young dancers you won't want to miss.
Keep reading...
Show less
DancerPalooza, America's Largest Dance Festival, is moving to sunny SAN DIEGO, California from July 24-29, 2018.
Check out all of the NEW Intensives DancerPalooza has to offer this year!
Keep reading...
Show less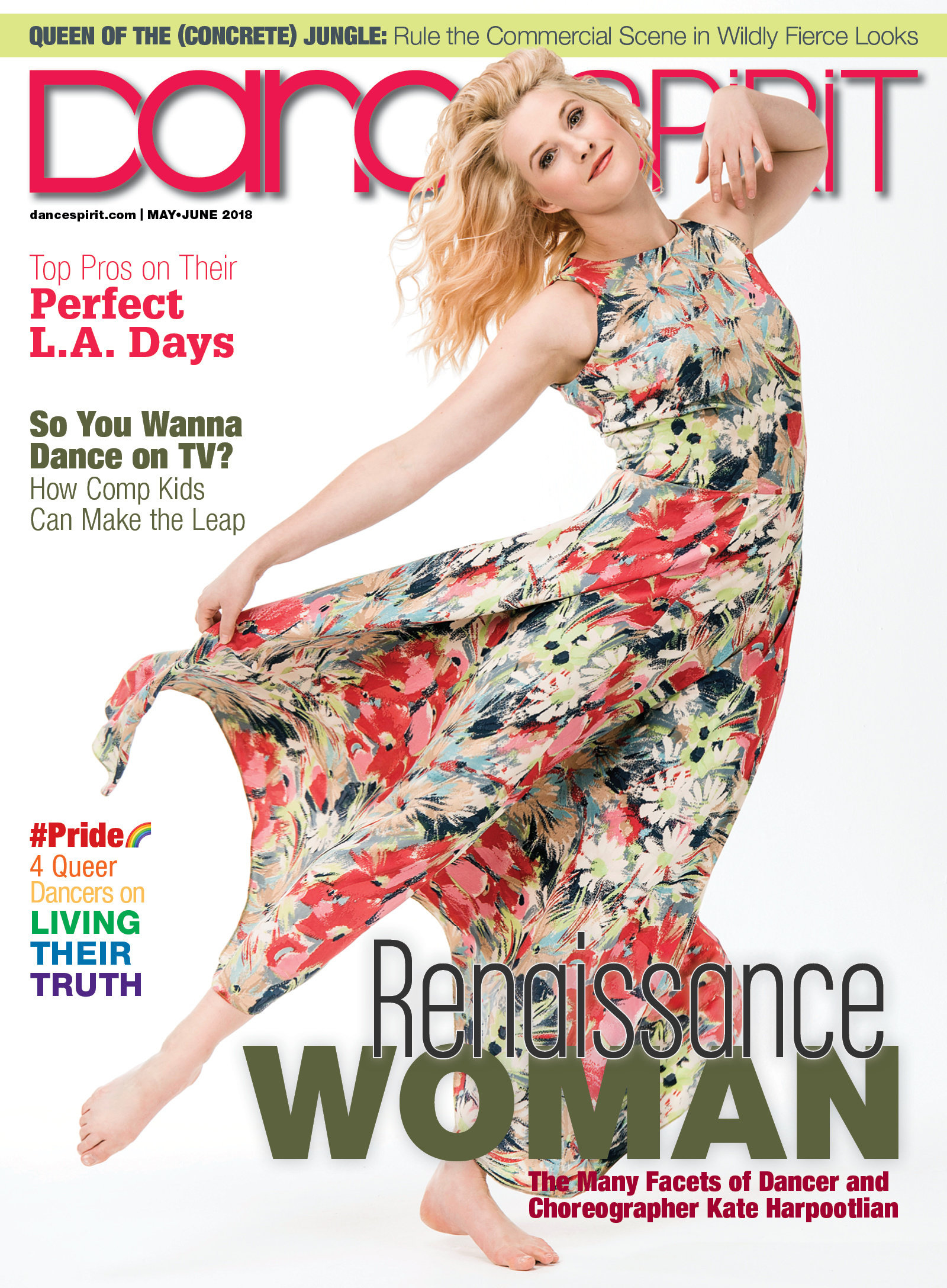 Get Dance Spirit in your inbox