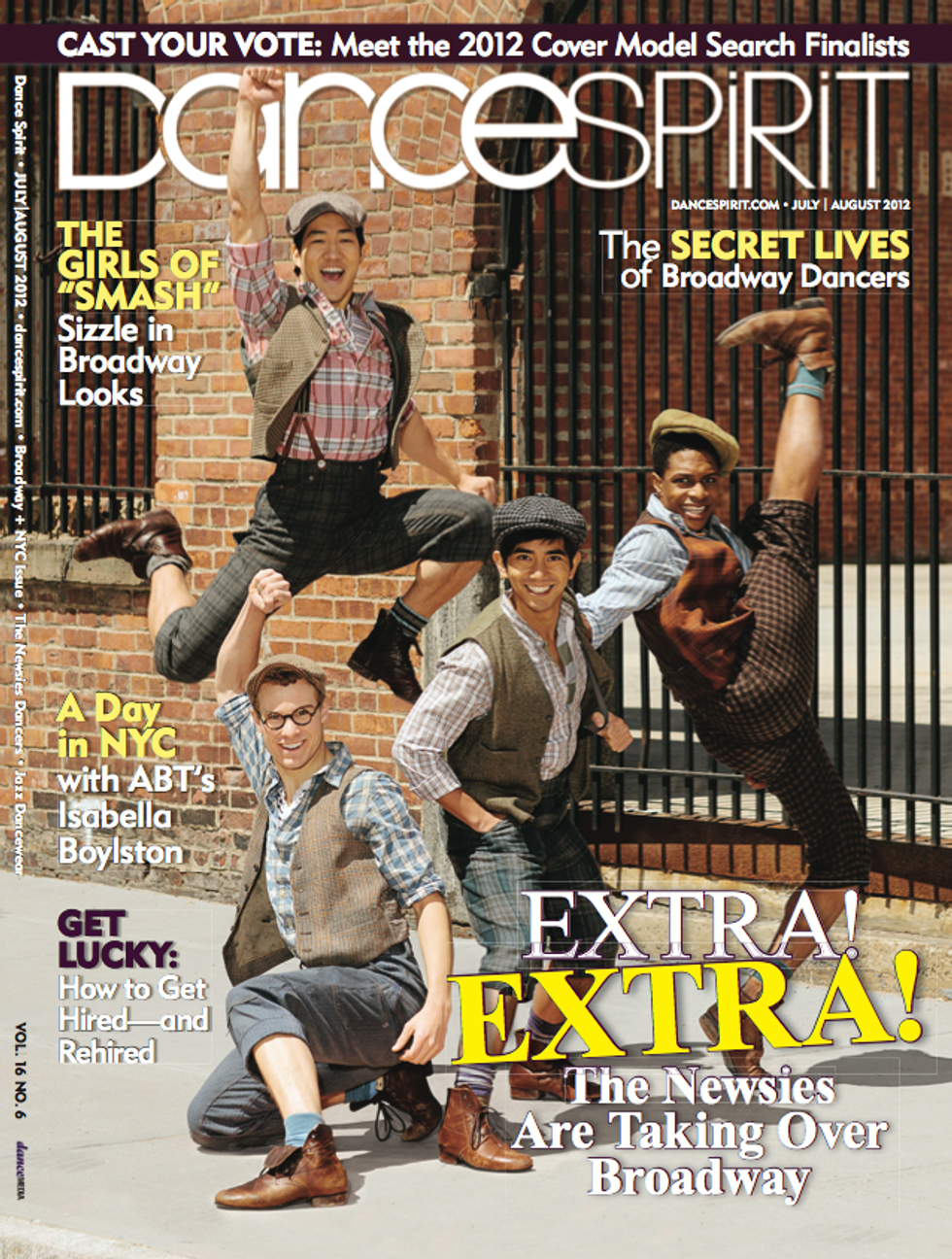 We featured four of Newsies' standout dancers—Aaron Albano, Alex Wong, Ryan Steele and Ephraim Sykes—on our July/August 2012 cover, back when the show was still a baby!
Happy birthday to you, happy birthday to you, happy birthday dear Newsies, happy birthday to you...
Newsies is turning 2! March 29 marks its second anniversary on Broadway, and to celebrate, Disney is giving away free tickets for every show this week (March 23 through March 29).
It's no secret that we're fully obsessed with this Tony-Award-winning, critically-acclaimed, completely dance-tastic musical (just check out our July/August 2012 cover story). So if you haven't seen it yet, now could be your chance to find out what all the hype's about.
Here's how it works: Two-and-a-half hours before each performance this week, individuals can enter a lottery at the Nederlander Theatre box office (one entry per person). Then, two hours before curtain, names will be drawn at random to win up to two free tickets. But that's not all! At the end of every performance, one audience member will be selected for a backstage tour.
For more info, visit the Newsies homepage.
Newsies week—LET'S GO.