"Monday is more of a down day," says Bella Klassen: "I wake up at 5:30, do a jump-rope workout, then ballet and jazz, a 30-minute lunch break, five hours of academics, then acro, and then my day is done!" It's safe to say work ethic isn't a problem for this rising comp-circuit star, who's gifted with superhuman control, fearless turns, and a stage presence far beyond her years. Her intense training also helped Bella earn a featured role in the music video for Animal Years' song "Friends," and the 2017 Junior Best Dancer title at The Dance Awards—a victory made all the sweeter by having made it to first runner-up in 2016 and 2015.
"Never let anyone dull your sparkle! That's been my motto. I'm always amazed and intimidated by everything other dancers can do. I have to remind myself to be confident about what makes me special as a dancer." —Bella
---
Fast Facts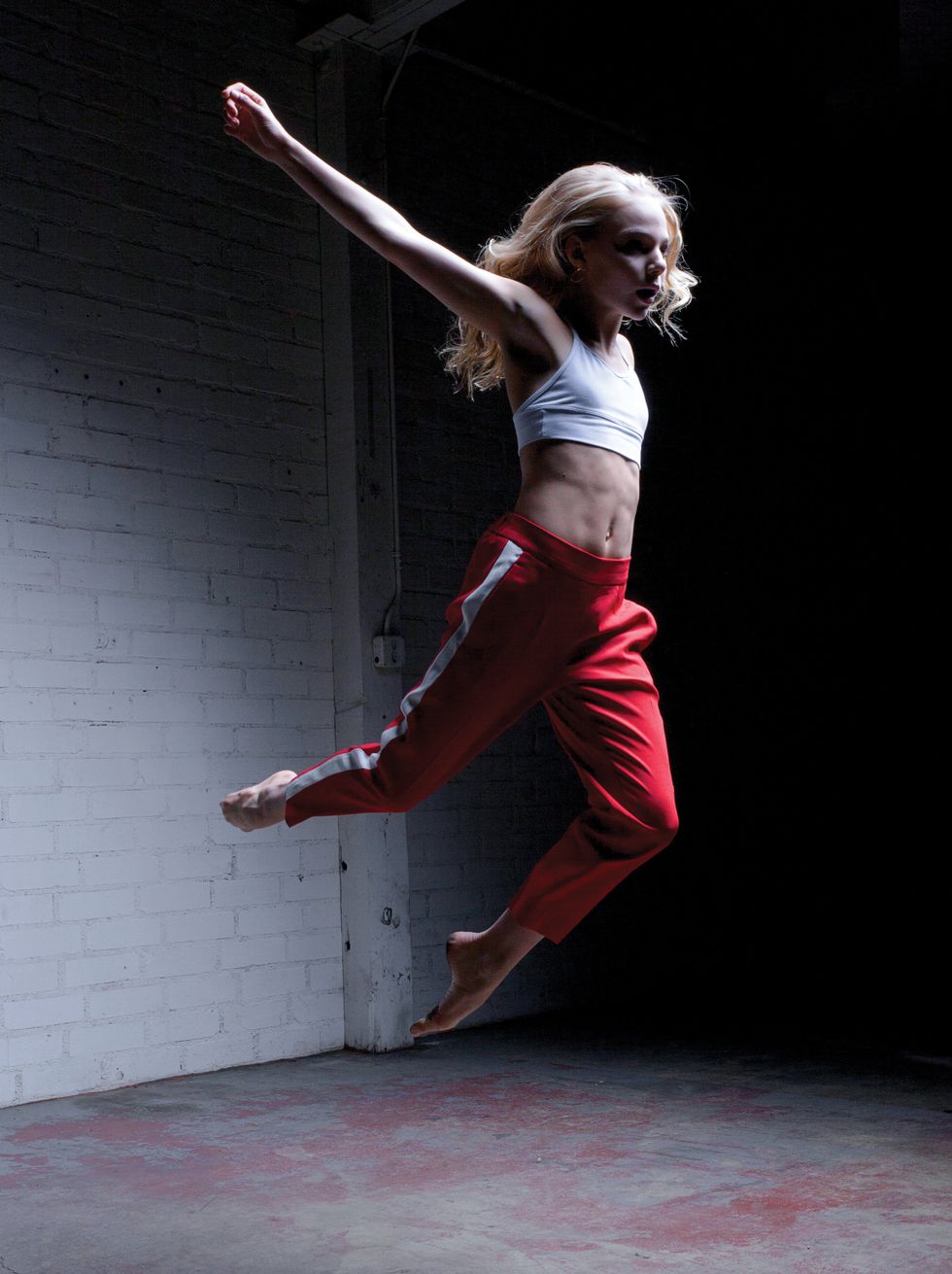 Photo by Chehon Wespi-Tschopp, courtesy Christine Klassen
Age: 14
Birthday: June 4, 2004
Hometown: Calgary, Alberta, Canada
Trains at: YYC Dance Project, School of Alberta Ballet
Favorite dancers of all time: Nick Lazzarini, Chaz Buzan, Kayla Kalbfleisch
Favorite foods: "My mom makes this amazing kale salad with lemon juice and parmesan. I could also eat steak every single day for the rest of my life."
Dance crush: "Will Loftis! Ugh, I love his choreography SO MUCH."
Hidden talent: "Bedazzling!"
Most-played songs: The Greatest Showman soundtrack, "Personal" by HRVY, anything by Ed Sheeran
A version of this story appeared in the July/August 2018 issue of Dance Spirit with the title "You Should Know: Bella Klassen."