This time last year, Eva Igo was already a comp-world star, having won national titles for a good three years running. But it wasn't until "World of Dance" producers asked her to audition for the show that Eva became a household name—not to mention champion of the Junior Division, thanks to her breathtakingly precise, gorgeously musical performances. Eva wrapped the "WOD" live tour last November and is now hoping to rack up more TV experience. "J.Lo told me in a mentoring session to just break down my wall and emote through the movement," Eva says. "Learning from her and Derek Hough inspired me to get back on camera, but also behind the scenes: I'd like to produce or supervise choreography in the future."
Everything happens for a reason. Always work your hardest and put your trust in that.
-Eva Igo
---
Fast Facts
Birthday: November 9, 2002
Age: 15
Hometown: Inver Grove Heights, MN
Trains at: Larkin Dance Studio in Maplewood, MN
Favorite dance movies: Black Swan ("It's a little scary, though!"), Step Up
Weirdest thing in her dance bag: An empty bag of Cheez-Its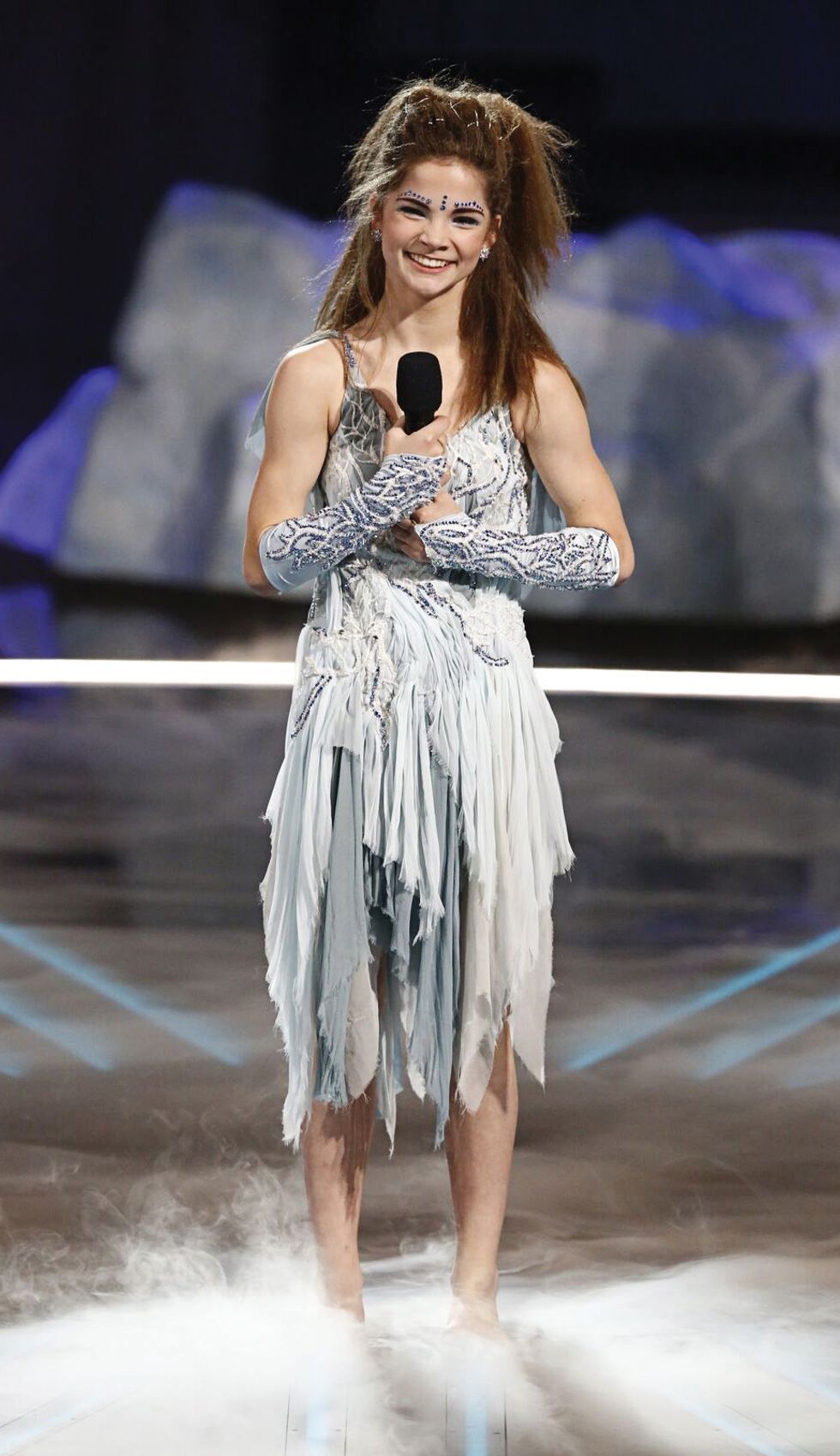 After dancing in the "World of Dance" Finals (photo by NBC World of Dance, courtesy Igo)
Favorite foods: Pesto cavatappi, penne rossa, and Mexican food
Who would play her in the movie of her life: Emma Watson
Dance mentors: Nappytabs, Tessandra Chavez, Kyle Hanagami, and Michele Larkin Wagner
Most-played songs: "Unstoppable," by Sia; "Moonlight," by Grace VanderWaal
First thing she does in the morning: "I make sure to play with my Sheltie, Ryder."
Last thing she does at night: "I watch old Gordon Ramsay videos on YouTube."
A version of this story appeared in the March 2018 issue of Dance Spirit with the title "You Should Know: Eva Igo."