Easton Payne didn't even walk into a dance studio until he was 12, but word of his talents has spread quickly since then. He's choreographed solos for comp-circuit standouts like Lucy Vallely and Ruby Castro, while also performing his own work and creating group pieces for studios like L.A.'s Project21Dance. Now, 21-year-old Easton has his sights set on the Great White Way—he says he's "dying to set a Broadway show, as well as be in one."
---
"We live in a time when dance is so very accessible, but don't confuse inspiration with duplication. Life is too short to be anyone but yourself!" —Easton Payne
Fast Facts
Birthday: February 11, 1997
Age: 21 ("as well as 85 and 11")
Training at: Atlanta Ballet Centre for Dance Education in Atlanta, GA; Dance Town in Doral, FL
Hometown: Brasstown, NC ("The smallest town known to mankind!")
Favorite quote: "The world needs what you've got."
Three words that describe his choreography: "Is he kidding?"
Favorite step: A grand step-touch
Listening to: "Patsy Cline or 'Cool It Now' by New Edition—five times a day"
Favorite dancers: Emma Portner, Jason Parsons, Bob Fosse, Lucy Vallely, Sylvie Guillem
Best thing about choreographing: "Freedom to build the structures and images I've always imagined."
Most challenging thing about choreographing: "Consistency. Pushing through when I just don't feel like it is difficult, but it's those times that define your true strength as an artist."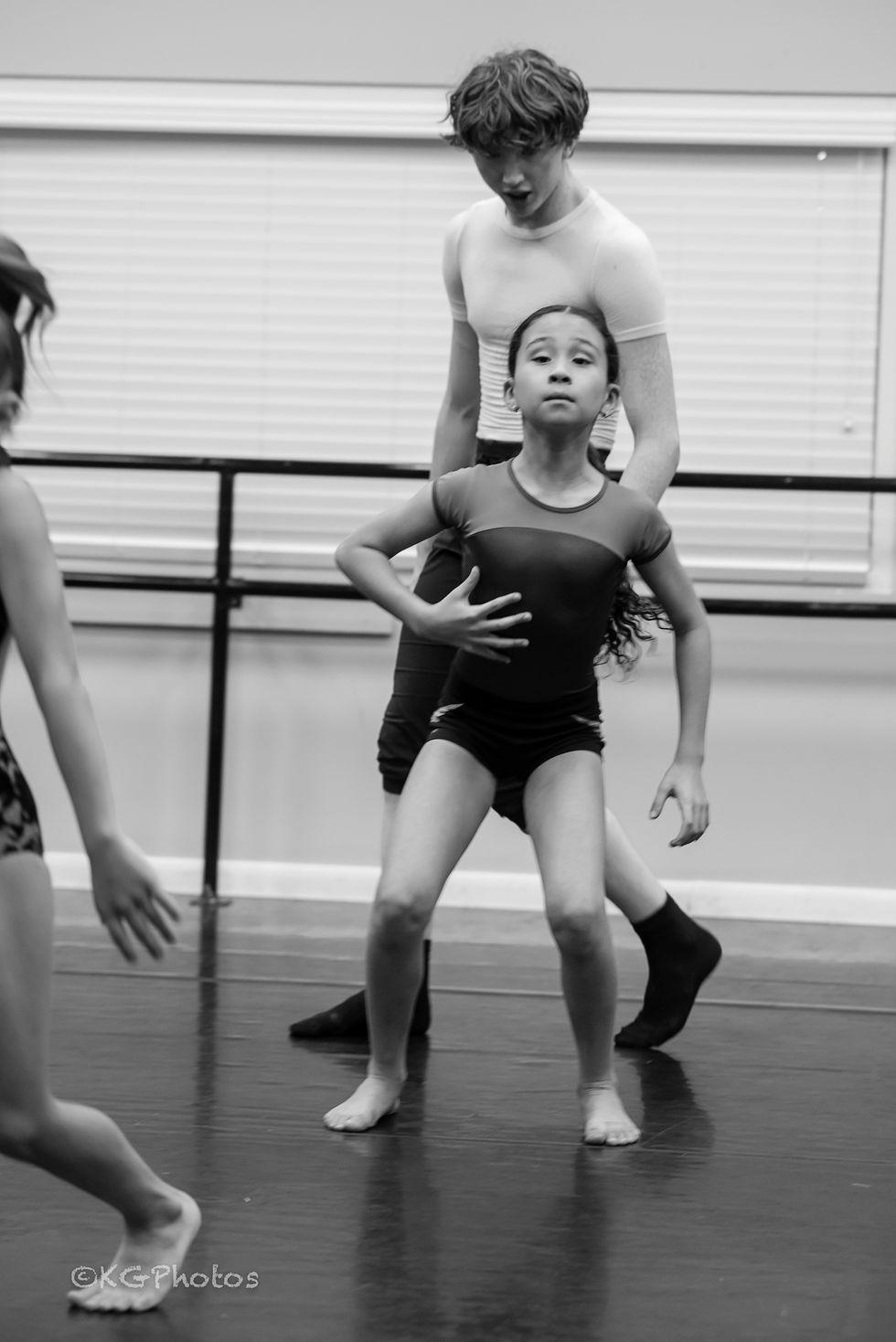 Payne (back) choreographing at Dance Town in Doral, FL (photo by KG Photos, courtesy Payne)