Just chatting with Carter Williams, you'd never guess he's comp-world royalty. He talks about his favorite dance movie (Chicago), his dream company (Shaping Sound), and his dance crush (Jenna Johnson—"She's so beautiful and awesome") with the enthusiasm and humility of someone who hasn't won Best Dancer at The Dance Awards, appeared on J.Lo's "World of Dance," and performed at DancerPalooza as part of the Beat Squad three years running. Last December, he brought his precise fluidity and can't-look-away stage presence to the 2017 World Dance Council Amateur League World Championships in Paris, France.
---
"I love connecting with an audience, sharing what I've learned and what I'm portraying. It's the best feeling."
-Carter Williams
Fast Facts
Age: He turns 16 this month!
Hometown: Sandy, UT
Trains at: Center Stage Performing Arts Studio in Orem, UT
Must-see TV: " 'Grey's Anatomy.' I'm obsessed with Ellen Pompeo and Sandra Oh—they have me
dead every single episode!"
Favorite food: Pizza with ranch dressing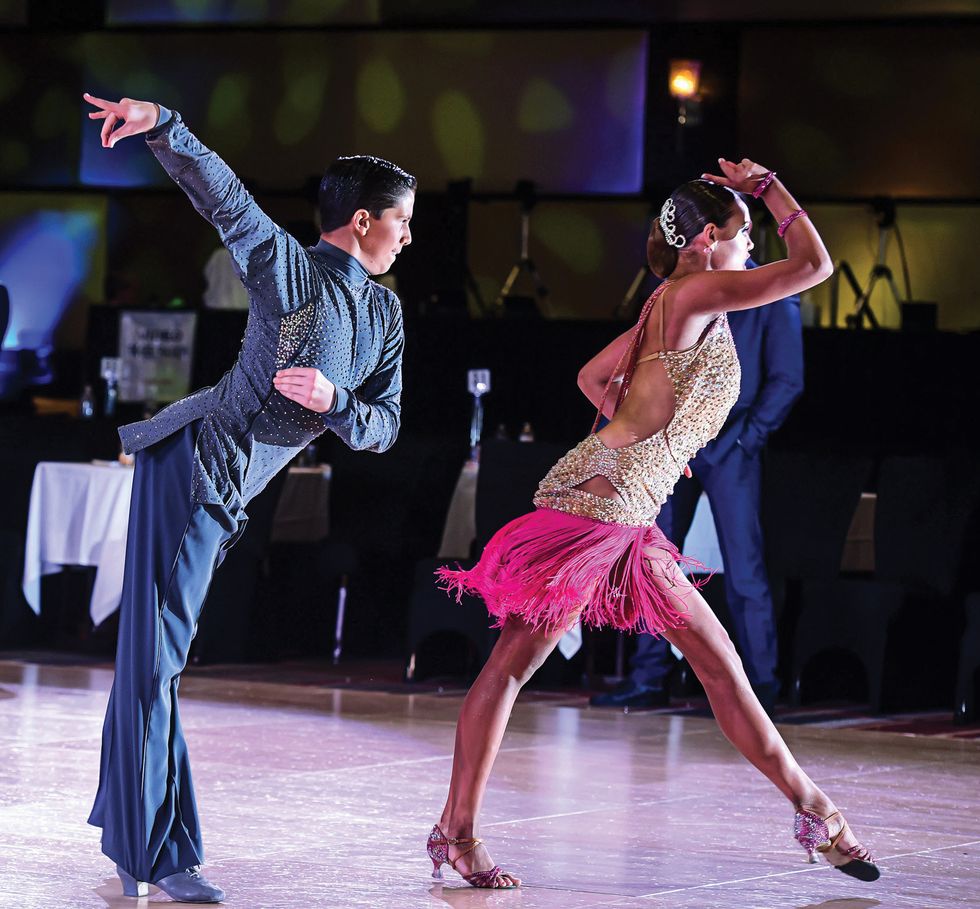 Carter competing with ballroom partner Anika Baker (photo by Dancesport photography, courtesy Divine)
Performers he's dying to work with: Katy Perry, Lady Gaga, Beyoncé, Sam Smith, and Ed Sheeran
Weirdest thing in his dance bag: A container of slime
Most-played song: "Tell Me You Love Me" by Galantis, featuring Throttle
Favorite dancers: Stefano Di Filippo, Chaz Buzan, Sasha Altukhov, Travis Wall, Nick Lazzarini, and Riccardo Cocchi
Dance BFF: "Kenedy Kallas. We've known each other since we were really young, and she's always there for me. We talk every day, even though we live in different states now."
If he could be a superhero, his power would be: "Mind reading. I'm always so curious what people are really thinking!"
A version of this story appeared in the February 2018 issue of Dance Spirit with the title "You Should Know: Carter Williams."