At age 15, Darrion Sellman already possesses the traits that make his idols—The Royal Ballet's Steven McRae and American Ballet Theatre's David Hallberg—such world-class dancers. Darrion has McRae's easy grace and controlled turns, plus Hallberg's noble movement quality and super-archy feet, and he's taken those gifts and run with them. The talented dancer has earned merit scholarships to summer intensives at Canada's National Ballet School and San Francisco Ballet School, and won YAGP's Youth Grand Prix Award three times in a row. And in 2017, Darrion was recognized by The Royal Ballet School's International Scholars Programme as an exceptionally talented ballet student from outside the UK.
---
"Ever since I started dancing, my dad has always told me this before I perform or compete: 'Just do your best and have fun. That's what matters most—if you're not having fun, there's no point.' "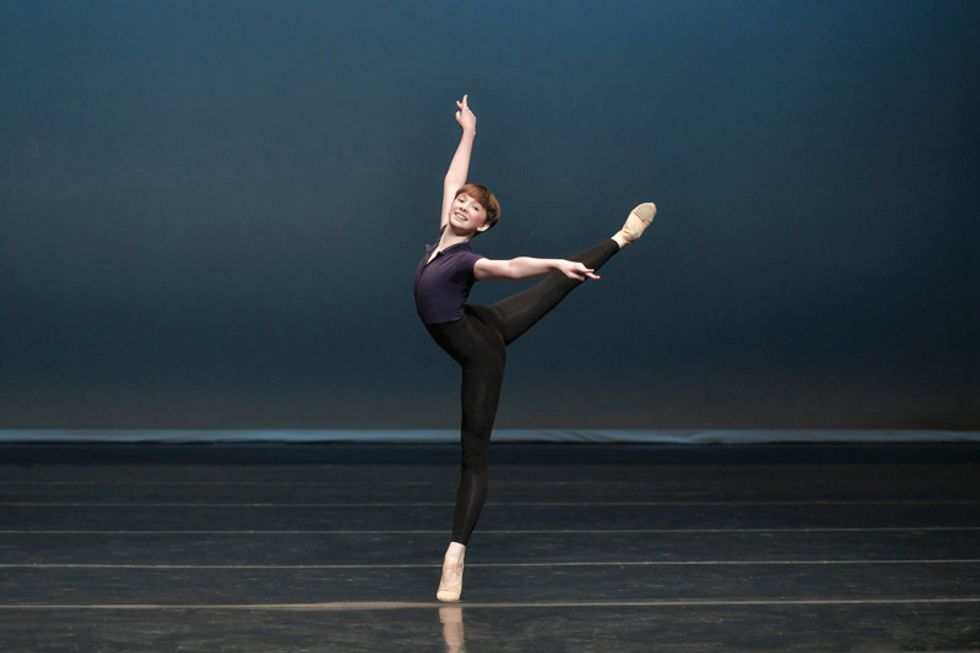 Competing at Youth America Grand Prix (Siggul/Visual Arts Masters, courtesy YAGP)
Fast Facts

Birthday: "May 4, 2004, Star Wars Day. People say they wish they had my birthday. I'm like, 'Have it! I don't really want it.' "
Hometown: Annandale, VA
Current city: L.A.
Trains at: Los Angeles Ballet Academy
Favorite foods: Pizza with bacon on top and cheeseburgers
Something no one knows about him: "I used to audition for musicals in NYC, but was always told I'm too tall. It was a real challenge being turned away every time over something I can't control. Luckily, in the ballet world my height is a good thing!"
Non-dance hobbies: Swimming and video games like Mario Kart, Super Smash Bros., and Super Mario Odyssey
Choreographer he's dying to work with: Travis Wall
If he were a superhero, his power would be: "Teleportation. I'm late to everything!"
A version of this story appeared in the Summer 2019 issue of Dance Spirit with the title "You Should Know: Darrion Sellman."