Kalea (pronounced kah-LAY-uh) Hidalgo knows how to move. Her decisive, dynamic dancing commands the stage: She gobbles up space so confidently it's hard to believe you're watching a mere tween. Unsurprisingly, that presence and power have started turning heads in a serious way. Not only did Talia Favia choreograph one of her solos in 2017, but Kalea also recently signed with Bloc Talent Agency in L.A. and, last summer, placed first overall in the junior contemporary solo category at Radix Nationals.
"When you're out on the dance floor, don't ask for permission—ask for forgiveness."—Kalea Hidalgo
---
Fast Facts
Age: 12
Birthday: June 3, 2005
Hometown: Corona, CA
Trains at: Yorba Linda Academy of Ballet and The Brea Space
Hidden talents: Calligraphy, skateboarding
Best dance trait: "Learning choreography very fast"
Dance crush: Lex Ishimoto
Favorite artist: Halsey
Go-to stress reliever: "Reading! I really love fantasy, especially Harry Potter, The Hunger Games, and the Percy Jackson & The Olympians series."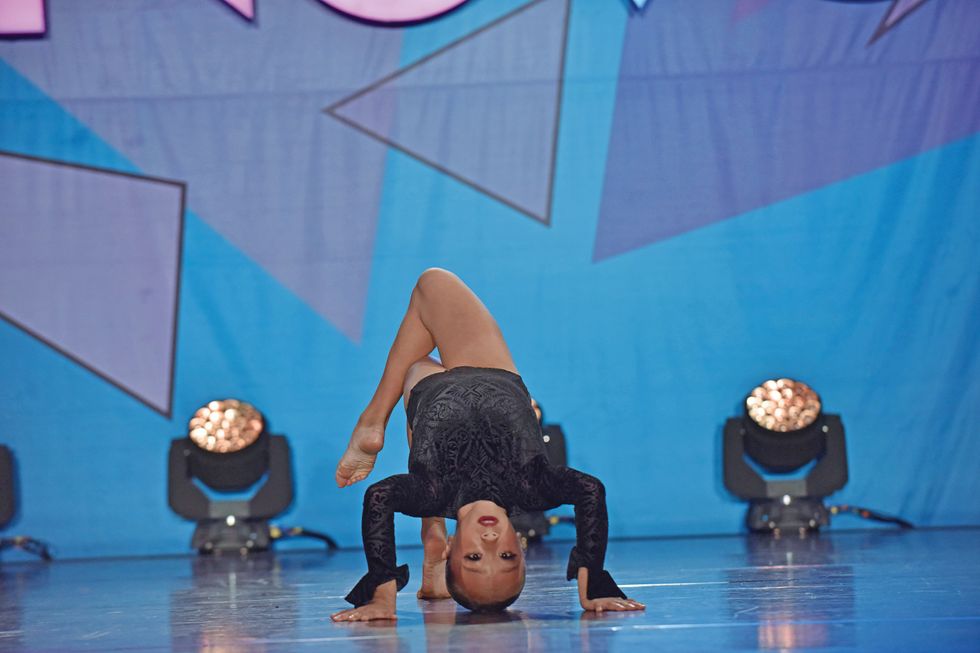 Hidalgo performing at NUVO (courtesy Stacey Hidalgo)
Three words to describe her dancing: "Strong, emotional, fun"
Dream company: Talia Favia's The Difference Between
A version of this story appeared in the December 2017 issue of Dance Spirit with the title "The Lex Effect."