Keaton Gillespie has the expressive face of a silent film star. Add in her soaring extensions, elegant port de bras, and gorgeous feet, and it's no wonder this 15-year-old is turning heads. Currently in her second year at Ellison Ballet in NYC, Keaton made the big move up from South Carolina on her own at 13, after crafting a PowerPoint presentation to convince her parents that the school's intense Vaganova curriculum was what she needed to take her dancing to the next level. (Her parents will join her in NYC this summer, now that her brother has finished high school.) Keaton's 2018 wins included junior grand prix at ADC/IBC and top 12 classical at the Youth America Grand Prix NYC finals. But she's not in it for the trophies. "I love ballet for the artistic challenge," Keaton says. "You're doing something so physically demanding, but you have to portray a character at the same time. I want to impact people with my artistry onstage."
---
"I like my training to be intense, and Vaganova technique is such a challenge. No matter how hard you're working, you have to look light and happy and calm in your upper body."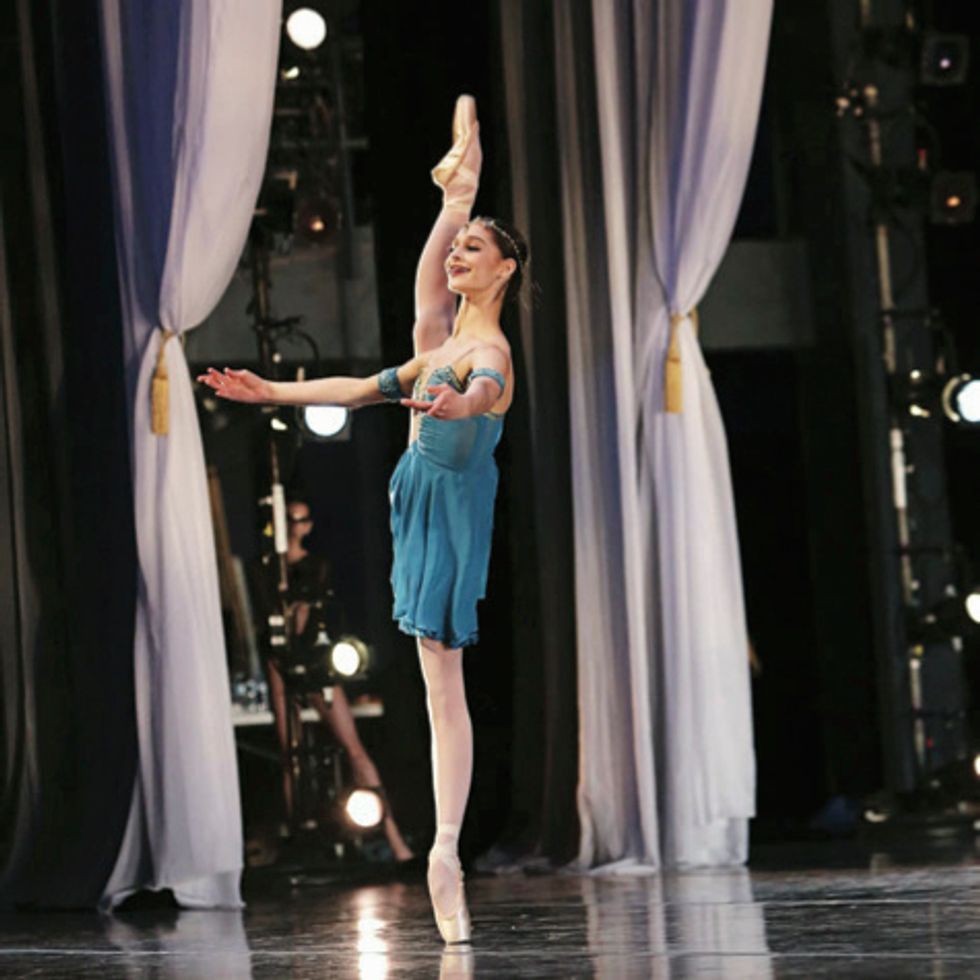 Competing at ADC/IBC (Smack Arts, courtesy Ellison Ballet)
Fast Facts
Birthday: February 13, 2004
Favorite color: Gray
Favorite food: Ribs
On her playlist: '80s R&B and rap
Loves watching: "While sewing my pointe shoes, I watch baking shows and football. My teams are Clemson for college football, and the Dallas Cowboys for professional."
Dance idol: Iana Salenko of Staatsballett Berlin
Favorite dance step: Fondu
Dream role: "Juliet. I like the character, that she starts so young and happy—almost childish."
A version of this story appeared in the May/June 2019 issue of Dance Spirit with the title "You Should Know: Keaton Gillespie."