When we asked what her proudest accomplishment so far is, Kiarra Waidelich paused for a moment. That's because she has so many to choose from: In the past two years, Kiarra's earned Mini and Junior Female Best Dancer at The Dance Awards, snagged Youth America Grand Prix's Hope Award, and made it to the divisional finals on Season 2 of "World of Dance." Equally gifted in ballet ("I love the mental and physical challenge") and contemporary, it's the latter that made Kiarra realize dance was her passion. "If something bad or stressful happens in my day, I use contemporary as a way to express and release what I'm feeling," she says. "Dance is a way for me to emote and let things go."
---
"Never give up! Even if you have a setback, keep going: It might be a new beginning in disguise. There's never a reason to stop trying." —Kiarra Waidelich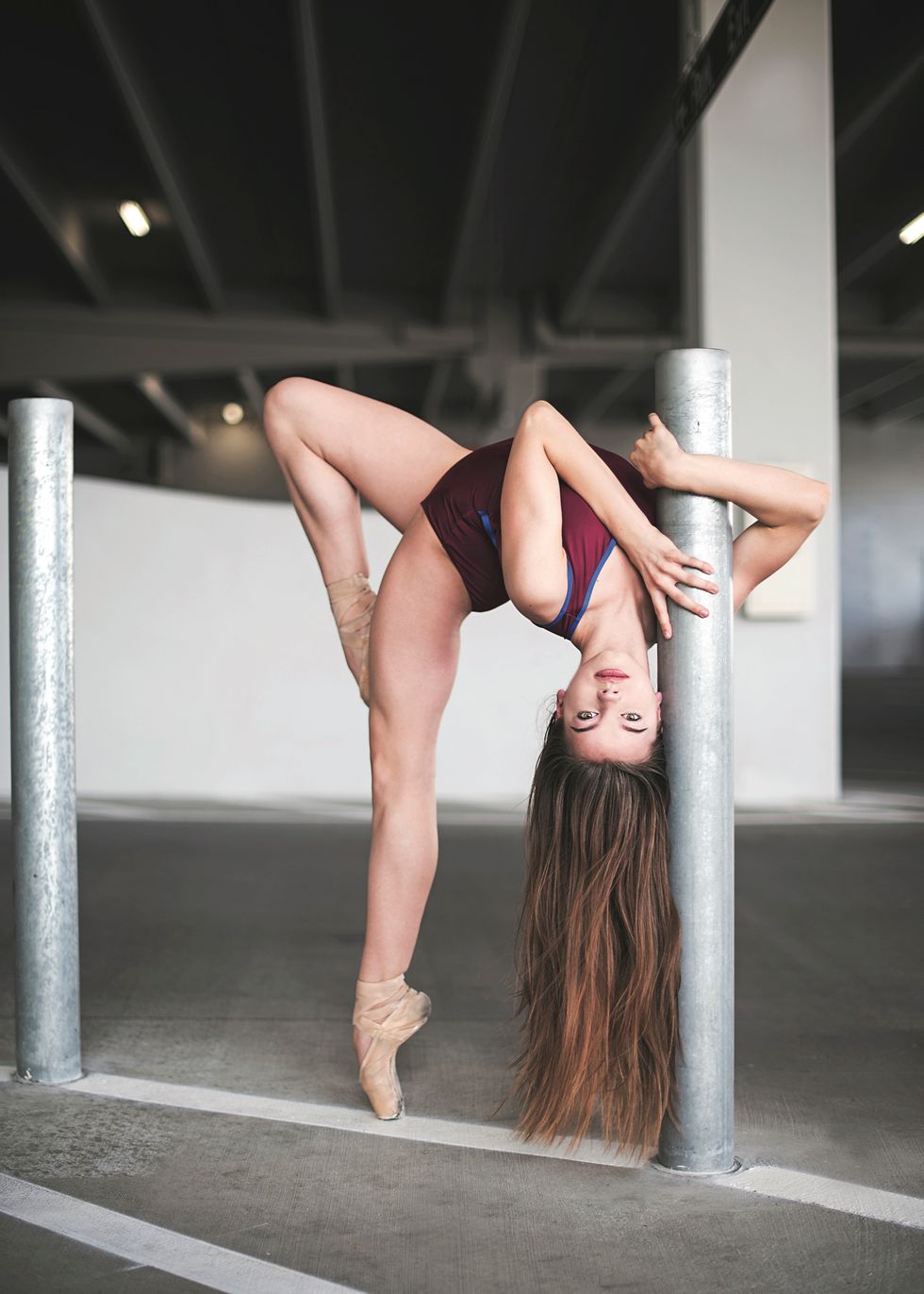 Heather Magliarditti, courtesy Falcione
Fast Facts
Age: 14
Birthday: January 15, 2005
Hometown: Las Vegas, NV
Trains at: The Rock Center for Dance in Las Vegas, NV
Nickname: "My friends and teachers call me Ki."
Who would play her in the movie of her life: "Keira Knightley is a big inspiration for me. I really liked her performances in Pirates of the Caribbean—and all her other movies! She's a really good actor, and so pretty."
Favorite dancer of all time: Tate McRae. "The way she tells stories through her dancing is just amazing. I would love to be a storyteller like her one day."
Best dance trait: "I'm really strong, so even though I have long legs, I can move quickly."
Favorite choreographers: Travis Wall, Talia Favia, and Lauren Adams
A version of this story appeared in the February 2019 issue of Dance Spirit with the title "You Should Know: Kiarra Waidelich."