10 Quick Questions with Sophia Lucia
Via @sophialucia5678 on Instagram
Sophia Lucia burst onto the dance scene as a tiny tapper with a crazy knack for pirouettes. (She busted out a whopping 55 turns in 2013 to earn a Guinness World Record!) Thanks to her top-notch technique and unreal flexibility—not to mention a brief appearance on "Dance Moms"—Lucia became a household name practically overnight. Now, the teen turning sensation (seriously, watch this immediately) and former Dance Spirit cover girl attends school full-time in addition to dancing, and is a bona fide Instagram superstar. Here's a peek at a few of her favorite—and least favorite—things.
---
1. What's the first thing you do when you wake up in the morning and the last thing you do before bed every night?
I go into my kitchen and make tea.
2. What are three things you eat every day?
Protein shake, green tea, and my mom's healthy meatloaf
3. What are three things you can't dance without?
Good music, a stretch band, and Lululemon leggings
4. In your very expert opinion, what's the best dance movie of all-time?
Dirty Dancing
5. If you were given an hour to take class from ANY instructor — living or dead — who would you choose?
Doug Caldwell
6. What's your favorite place you've ever performed?
Varna, Bulgaria
7. What songs are in heavy rotation on your playlist right now?
Anything by Harry Styles, "Mad Stalkers" by 21 Savage, Offset and Metro Boomin, and "New Rules" by Dua Lipa
8. Other than dance, what's your favorite way to work out?
Orangetheory is the bomb!
9. What's your favorite way to spend a Sunday?
Staying in my bed and watching Netflix with my best friend, Claire
10. What has been the single greatest moment in your dance career so far?
Winning the gold medal at the Varna International Ballet Competition, because I worked so hard and had had the toughest year of my life. So achieving that goal was the best feeling ever. That, or walking into my movie premiere and seeing my dancing on the big screen!
Related Articles Around the Web
Leah Morrison in Trisha Brown's If You Couldn't See Me, in which the soloist never faces the audience (photo by Julia Cervantes, courtesy Trisha Brown Dance Company)
Postmodern pioneer Trisha Brown redefined how dance is seen and felt. A founding member of Judson Dance Theater, Brown frequently collaborated with other experimental artists like Yvonne Rainer, Merce Cunningham, Twyla Tharp, and Steve Paxton.
She embraced pedestrian movement, pairing everyday gesture with rhythm and fluidity. "It's liquid," says Wendy Perron, who danced with Brown in the '60s and '70s. "Like a river with many tributaries, water coming out of a faucet, or being on a raft and seeing the water move away in different directions." Brown also pushed beyond stages with choreography in fields, museums—even on the sides of buildings.
Keep reading...
Show less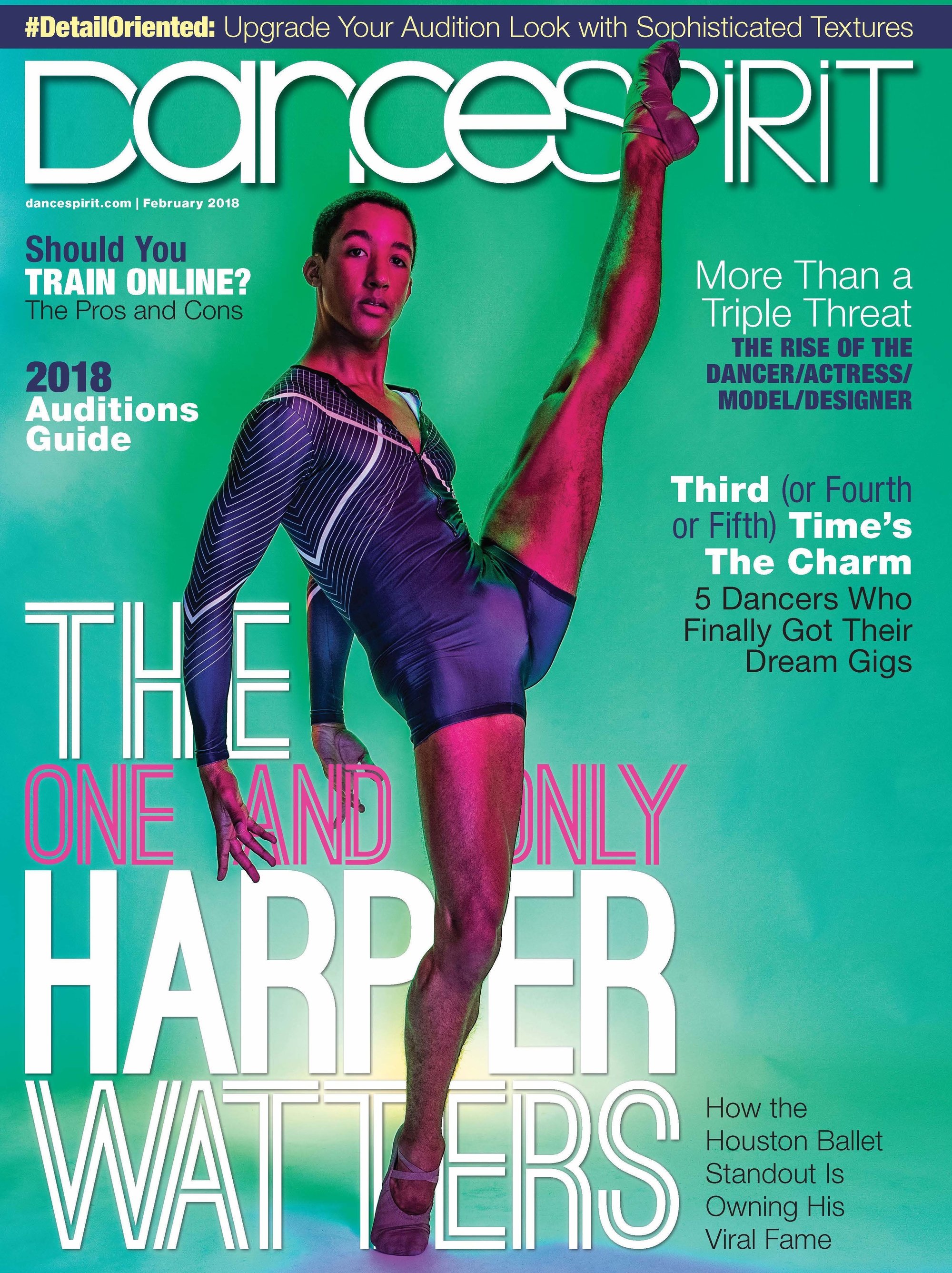 Get Dance Spirit in your inbox