At the tender age of 9, Destiny Wimpye moved cross-country with her mom so she could train at the Debbie Allen Dance Academy. The leap of faith paid off: Destiny's spent summers training at the School of American Ballet, the Ailey School, and Pacific Northwest Ballet; performed for Michelle Obama at the White House; and danced beside Mariah Carey in a TV special for Disney. Now she's a full-time student at the Colburn Dance Academy under the direction of former New York City Ballet principals Jenifer Ringer and James Fayette, and it seems fated that Destiny will one day dance her dream role, Dewdrop in George Balanchine's The Nutcracker. "I'm a jumper and a turner," Destiny says, "so I think it fits me pretty well."
---
"Following your dreams is definitely difficult, especially if you're a ballet dancer of color. You have to work twice as hard, but hard work always pays off!" —Destiny Wimpye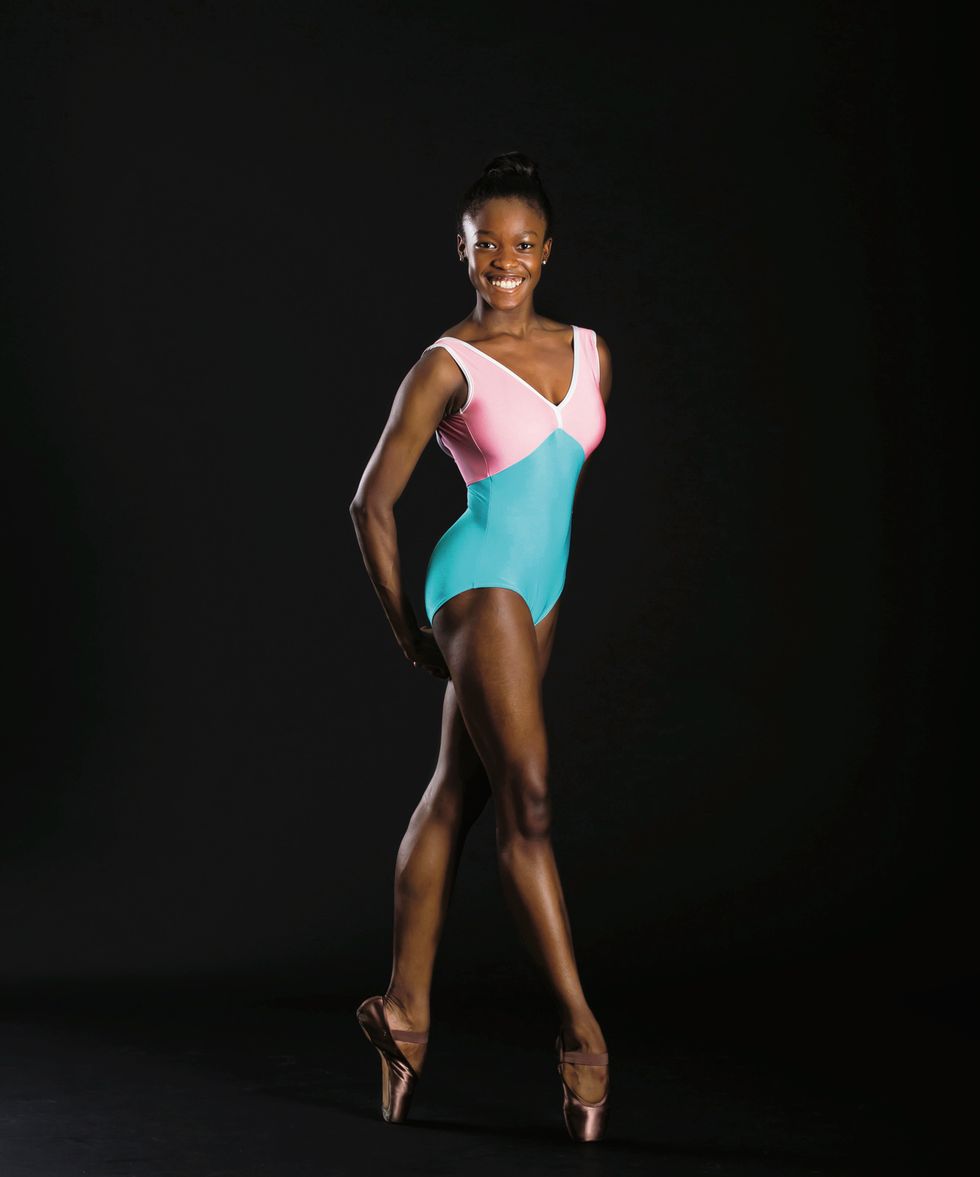 Sykes Photography, courtesy Glover
Fast Facts
Age: 15
Birthday: September 5, 2003
Hometown: Atlanta, GA
Trains at: Colburn Dance Academy in L.A.
Favorite dance movie: Center Stage
Non-dance hobby: "I love shopping at Forever 21 and H&M. Putting on non-dance clothes sometimes is the best."
Strangest thing in her dance bag: "A spray bottle for my heels, so my pointe shoes don't slide off."
First thing she does in the morning: "Brush my teeth, then FaceTime my mom."
Last thing she does at night: "I work ahead in school or watch Netflix—some ballet shows, but mostly 'The Good Place.' It's so funny!"
A version of this story appeared in the March 2019 issue of Dance Spirit with the title "You Should Know: Destiny Wimpye."